* Tropical Storm: InfraRed *
~ (archive page) ~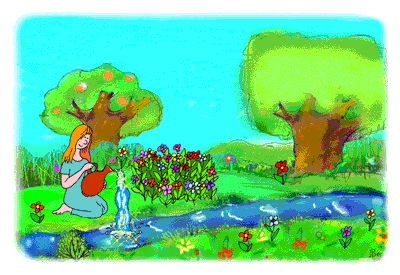 Archive Page:
Autumn 2007
ARCHIVES
* ''5-Year Archive'': Autumn 2001 - Winter 2006 *
* ''5-Year Archive'': Winter 2006 - Winter 2011 *
* ''5-Year Archive'': Winter 2011 - Winter 2016 *


Winter 2006 (Dec-Feb) / Spring 2007 (Mar-May) / Summer 2007 (Jun-Aug) / Autumn 2007 (Sep-Nov) / Winter 2007 (Dec-Feb) / Spring 2008 (Mar-May) / Summer 2008 (Jun-Aug) / Autumn 2008 (Sep-Nov) / Winter 2008 (Dec-Feb) / Spring 2009 (Mar-May) / Summer 2009 (Jun-Aug) / Autumn 2009 (Sep-Nov) / Summer 2010 (Jun-Aug) / Autumn 2010 (Sep-Nov) / Winter 2010 (Dec-Feb) / Spring 2011 (Mar-May) / Summer 2011 (Jun-Aug) / Autumn 2011 (Sep-Nov) / Winter 2011 (Dec-Feb)


Unmentioned Highlights From Previous Quarter
Nothing much, really, except perhaps that I failed to mention that my ''chicken'' experiences on Kaua'i clued me in to the true reality regarding chickens' supposed ''non-flight'' capabilities -- that lie probably got its start as a result of all those cursed ''factory farms'' and unnatural maturing practices that are employed in the breeding of these birds for human consumption. I also learned that like doves they are ''bobble heads,'' which is something else I'd never known about them before

September 3, 2007 (Monday)
23:55, Hawaii Standard Time.
Rode out to Kailua via Kalanianaole Highway after work to return a driver's license I'd found in one of the campus parking lots a day earlier. En route I stopped off at a couple of the scenic overlooks along the highway near ''Halona Blowhole,'' which was not active on this trip (probably meaning the tide was too far out). I broke protocol and ventured down along the face of the ancient lava flows and had my heart devastatingly broken that so many people would have such little love, respect and appreciation in their hearts that they would scrawl literally all over the rock face with their ugly and childish engraved scrawlings.
Been sick all day, probably from the can of veggie-chili I'd brought to work last night, so most of the day was spent trying to sleep it off and not eating or drinking much of anything.

September 7, 2007 (Friday)
23:25, Hawaii Standard Time.
Put off submitting my rent & deposit increase for so long that I partially made up a story in order to submit payment in person, since the safe-zone deadline is Monday. On my way to make photocopies of my new increase information I stopped by the post office to check my P.O. Box and found that the lock had been completely changed (I had mentioned a week or so ago when I picked up my latest DVD parcel that my key was getting stuck inside the hole and was getting progressively worse: I'd figured that they'd simply oil it or something, instead they learned that the lock itself was damaged beyond repair and needed to be replaced entirely).
Sent an email off to Fujikawa-sensei to explain to her that I had intended to start volunteering with her department two days ago, but that the time I had spent in Kaua'i had actually so disrupted me and my plans that I'd decided to postpone it until this next coming Wednesday.

September 8 - 9, 2007 (Saturday-Sunday)
''Weekend in Review''
With the exception of two work shifts (one of them being my last one), our schedule was half-staffed the entire weekend, leaving all the duties and responsibilities to a single person for five out of seven full shifts. I did not mind it at all, in fact it gave me a rare opportunity to do my job diligently and conscientiously, which I enjoyed immensely, but did keep me hustling virtually non-stop. My normal partner had come in Sunday when I arrived to work, but the main office told him to leave the site and go home for no other reason than that he had called in sick yesterday and taken the day off (one of the main reasons why this stinking company will be getting only one more year of my life before I wash them off my shoulder like a bird turd).
Ironically, I thought I was running late to work Sunday, the day when I peddle my bicycle to the jobsite, but it wasn't until I had arrived that I came to the realization that I had actually arrived a full hour early, so I slipped away to one of my several secure hideouts on campus, stripped out of all of my sweaty clothes and laid back until time to sign-in.

September 12, 2007 (Wednesday)
22:05, Hawaii Standard Time.
Kept my appointment with Fujikawa-sensei, although I was afraid I'd overslept and missed out. I felt completely like a fifth wheel, not much knowing what to do in this instance (sensei was promoting several things: donations for ''Meals On Wheels'' and the scholarship established in honor of her deceased son, Gen, along with students of ''Osaka Gakuin Daigaku'' offering calligraphy demonstrations). Most of the time there was spent just chatting up with several of the students from Japan and trying to slip in a few Japanese phrases here & there when I wasn't choking and my brain wasn't locking up.
I decided to take an in-town route back to the apartment, cutting through Kapiolani Bvd. Since I would be passing right by it, I decided to stop in to my old haunt, ''Hakubundo,'' in God only knows how many years, to inquire about the Matsutoya Yumi album I'd come across and managed to listen to on Real Networks' ''Rhapsody'' online music store (''A GIRL IN SUMMER''). During the short visit I was informed that the album had been released last year and was not a new or pre-release album as I had originally believed. I tried to request that they special order it for me, but I was once again reminded why I'd discontinued ordering music CDs from them in favor of ''Tower Records'' (when there was still a ''Tower Records''): they insisted that I supply my credit card information or put down a $10 deposit (despite my excellent track record of always purchasing what I ordered) -- so, yet again, I'll be looking for other alternatives, possibly including downloading the album from the online music store where I found it listed.

September 13, 2007 (Thursday)
23:55, Hawaii Standard Time.
It decided to rain very hard just before I left for my volunteer job today, which cleared completely by the time I had reached the ''University Avenue'' off-ramp. Because of the KCC website information being outdated I found myself arriving on site almost two hours ahead of time, so I had to wait it out until the arrival of Fujikawa-sensei.
They were holding an awards ceremony of sorts for the calligraphy artists from ''Osaka Gakuin,'' which I understood to be the ''sister school'' of KCC.
I still could not find much to do except just hang back and listen, but I did eventually have to go through ''orientation'' to become an official part of KCC's -- which requires me to do everything the student members are required to do (keep time records, write activity reports, etc.).
I later went to the screening of a powerful documentary, ''The Cats of Mirikitani,'' which was being shown at the University of Hawaii's Law Library building, as was encouraged by Fujikawa-sensei... but in order to get credit for having watched it I'm required to write a two- or three-page composition on the film & event.
Have been spending time throughout the day working on my first video editing project, so I can hurry and scrub the PC again.

September 14 - 16, 2007 (Friday-Sunday)
''Weekend in Review''
Burned my first video project DVD (BBC 2's ''The Power of Nightmares'' series) just past midnight Thursday night, Friday morning. It turned out somewhat better than I had anticipated, given my utter lack of experience working with the editing software, but I was still disappointed in that it would not fully co-operate with me when I was attempting to create a ''chapters'' sub-menu.
Was given a new person to train for the job Saturday: an active-duty NCO soldier originally from North Carolina who just wanted to earn a few extra bucks on the weekends (5 kids, he said). We got to talking about a number of things, including my difficulties with the local ''dating scene,'' and he out of the blue, right then and there, decided to call up a friend of his to arrange an introduction between myself and another woman friend of theirs -- they'd arranged for the meeting to take place right after work was pau. (The girl's name was Mary: a shortish semi-slender Filipina with long color-changed hair, said to be in her early 40s with adult children -- we exchanged email addresses after talking for about 15 or 20 minutes.)
Returned from work Saturday to somebody's moped-class scooter parked in my somewhat-sorta 'assigned' space. My intent was to block him/her in for the entire time until I rode out again in several days for my volunteer activities, but I had decided not to ride the bicycle to work this time as I'm in the habit of doing each Sunday, using as part of my excuses the motorcycle's need to be refueled as well as wanting to give the tresspassing party the 'opportunity' to move their stuff out of ''my'' spot -- even though I doubted the latter would actually happen.

September 18, 2007 (Tuesday)
23:40, Hawaii Standard Time.
Only until about two hours I've been engaged in infuriating battle with that stink-ass ''nero 6'' disc burning application since before eight o'clock this stinking morning, trying to do the simple thing of trying to configure a new title menu with chaptered sub-menus so I could burn a more complete custom DVD of my ''The Power of Nightmares'' mpeg files I'd downloaded from ''The Internet Archive'' website! I won't go into all of the disruptions and headaches the shit put me through except to say this: ''The next computer I'll be purchasing-- if I am ever again in the market for one of these things --will definitely be a ''Macintosh'' -- because I'd be willing to bet big cash money that ''iMovie'' would NEVER have put me though even HALF of this anguish and frustration! As a result of this shit I haven't been able to spend any time working on my movie report for my volunteer activity which I had hoped to turn in tomorrow!

September 21, 2007 (Friday)
23:05, Hawaii Standard Time.
Spent from early yesterday evening through 'til dawn this morning trying my hand at more DVR compiling & burning, originally because I had noted an oversight I had allowed to slip through on one of my chapter titles, so I burned another disc with the correction while performing a few more tweaks to make it more into a project I could express a greater degree of personal satisfaction with. (This now presents me with what are essentially 3 ''test'' burns of ''The Power of Nightmares,'' plus the ''final edit'' disc for my personal collection as a replacement for the DVD-R I had requested to have sent to me, burdening me with 5 total discs of the same title.) I had also tried to rework the burn of the laserdisk version of ''THX-1138'' I had bought off of ''eBay,'' so I could have a disc with my own list of chapter titles & jump points, but each time I imported the contents of that disc to the hard drive the video and audio tracks would jump slightly but significantly out of sync which I still cannot figure out how to correct, so I settled for making just a direct copy of that disc's contents onto DVD+R instead. (If I had the ''superdrive'' capabilities and the hard disk space, I'd be trying to work with these projects in ''iMovie,'' since I now know how painfully ''nero 6'' behaves....)

September 23, 2007 (Saturday)
23:55, Hawaii Standard Time.
Today brought me to yet another ''enlightened'' decision: It is time once again to ''cut back'' on my working hours... at least as far as my working ''location'' is concerned. This morning keyed me in to this realization when I deliberately decided to sleep in and not show up for my entire morning shift. Then when I did go in I had to be confronted yet again with the endless antics of the obnoxious ''know-it-all'' complainer who has a very nasty habit of being irritatingly condescending to and about her co-workers -- having once again whined like a baby about the fact that I choose not to bother with a driveway chain that one of the custodial staff keeps putting back up which is supposed to be left down after the ''Farmer's Market'' gets underway, so yet again I had to endure the ''written'' belittling ''instructions'' from the guy who was primarily responsible for my adjusting my scheduling as radically as I did in the first place, infuriating me to such a point that I am no longer just ''considering'' dropping a shift just so I would not have to be partnered with her anymore but I am actually going to put in the request (it'll mean cutting back to only 28 hours per week, but by damb I'll have my sanity!).

September 24, 2007 (Monday)
13:45, Hawaii Standard Time.
I was thankful that my last night working with my bossy & bitchy co-worker went by so smoothly and uneventfully that it completely threw me off balance and made me feel very uncertain & uncomfortable.
After work I rode out to the University of Hawaii, Manoa Campus to get some idea about where to park and to learn where ''Hemmenway Hall'' is located so that I may keep my dental screening appointment with one of their dentistry students whom I had contacted via email from a flyer she had posted on one of the KCC campus bulletin boards last weekend.
From there I stopped off at the ''Pan Am'' building to learn where the ''Hotel & Travel Industry Federal Credit Union'' was located so that I might make efforts to return a lost or stolen ''MasterCard'' debit card that I'd found outside the campus cafeteria Saturday -- choosing to try to get it back to its rightful owner myself, personally, rather than leaving it up to the State of Hawaii's campus security staff who have an unblemished track record of not doing much of anything at all to effect the return of personal items to their rightful owners. (I called the credit union after I arrived back to the apartment and explained the situation: they told me that the card owner did not report the card lost or stolen, so I gave the CU my number to have the man call me about it.)
I also had a package waiting for me in my P.O. box which I assumed would be my ''Watchmen (ultimate edition)'' compilation, which ''Amazon.com'' finally got around to sending out; instead it was the University of Kansas ''Jayhawks'' T-shirts I had requested of my sister when my mother went to visit her in Kansas City last week.
Tried to work with my ''THX-1138'' video file again-- and still unable to figure out why the audio & video keep skipping out of sync or how to correct it --before leaving the apartment once again to stop off at the office to put in my request for the trim in my schedule and to pick up my paychecks while there.
Before retuning to the apartment I decided to do a bit of leisurely riding, stopping off briefly at the community parks at Ke'ehi Lagoon and Sand Island... and at least getting my feet wet at the latter. (It rained in and around town for much of the morning -- and, of course, I had done an intense scrub-job on the motorcycle several hours before ''pau hana'' time at work.)

September 25, 2007 (Tuesday)
20:25, Hawaii Standard Time.
Kept my dental screening appointment on the U.H. Manoa campus: the idea was to simultaneously return the debit card to the owner, since he found it inconvenient either for me to drop it off to him or for him to come by my place to get it last night, so we had agreed to meet at the ''Ba Le'' sandwich shop right at 10:00 a.m. -- I waited until 20 minutes after and he never showed (I called and asked if we could arrange a meeting at the KCC campus tomorrow... I have not yet heard back from him).
I did not return directly to the apartment. Instead I spent about an additional hour cruising about Makiki and Tantalus (which is still closed off on the Manoa downhill side for I still don't know what reason, making it necessary to get back into town by doubling back and traveling the 7 and 1/2 mile length back into Makiki), stopping for a while at ''Pu'u Ualaka'a'' state park.

September 26, 2007 (Wednesday)
21:45, Hawaii Standard Time.
Finally got Roger his debit card back to him (I had a message waiting for me when I got back from my volunteer gig). He was at ''Costco'' when I called him back and he asked me to meet him there; I told him to give me 20 minutes to ride out there on bicycle. He was appreciative that I was able to get the card back to him (although foolishly, in my opinion, he plans on retaining the same account), but he was clearly not at all pleased that I had managed to locate his address online, regardless of how or where I managed to come across it. In fact, just a couple of minutes ago I called him to send him to the exact location where his name and address were listed so that I could perhaps ease his mind by letting him take a look at it himself and see what it was, although I really could not make heads or tails out of it myself... at first. The site was a .pdf file posted by the City and County of Honolulu with just a list of name & addresses and no other identifying information. It wasn't until I was trying to decipher part of the URL that I was able to determine that it was a list of names in relationship to ''unclaimed property.'' So thinking I could do an additional good deed I gave him the call just mere minutes ago, hoping that this new information would help smooth over the misunderstanding & tension, but again I was to be proved wrong... his only reaction was to tell me that he was very busy and to ''...stop looking at [his] stuff.'' So even though I was given $20 for the return of the card, I'm wondering if any of this was really worth the effort.

October 4, 2007 (Thursday)
14:00, Hawaii Standard Time.
Spent the last couple of days cleaning up and making preparations for the ''date'' I've arranged for this evening. Last weekend, in a moment of weakness and craving, I put up a quick, rather unassuming ad in ''Craig's List's'' ''Casual Encounters'' section again -- putting out the same call for a woman who wanted her pussy licked, and honestly not expecting anyone to respond to it. But one woman did respond, however, but I'm uneasy with the idea of both the fact that this breaks with my unwillingness to provide the location and the fact that she informed me she was married (I had failed to mention my aversion to both of these arrangements in the ad I had posted). I'm to give her a call at 17:20 for a progress check.
Anticipating having someone in here for the first time since whenever finally motivated me to purchase a pumice porcelain scrubbing stone to remove those years of hard water stains from inside the toilet (I had planned on doing it for a long time already but always avoided getting around to it).
Also in preparation for this date, I had since late last night into pre-dawn this morning imported some of my lighter ''J-Pop'' songs from CD onto the PC to ''Tunes,'' which I finally launched only for this purpose, which makes no big difference to me since the time is rapidly approaching when I will be completely scrubbing the PC again, for a third time (especially now that it has been acting up with some major attitude problems these last couple of weeks).
Got my checks deposited and my bills paid this morning, also picked up my packages at the post office -- one (the graphic novel which I had ordered from ''Amazon.com'' months ago) I had already expected, the other (the latest DVDs I had ordered) I hadn't expected until next week at the earliest. Also found another post-surgery bill waiting for me (why so damned late? ...how many more can I expect to come?).
---
* Update - (23:55):
Met Patty outside the apartment courtyard entrance -- she passed me by the first time, not recognizing me at all despite the fact that I had given her a clear description of what I'd be wearing and where I'd be standing. We were fortunate to already be inside the breezeway on the way to the apartment when the security guard who's stationed overnight by the front entrance was about to assume post, so we managed to avoid that whole ''visitor sign-in'' schtick.
I left the apartment door open (so we could get a breeze to pass through, even though I had all fans going) with the curtain draping across the entrance and with the music tracks I had compiled playing at a comfortable level to help drown out our activity (although she still managed to get quite ''audible'' on a number of occasions, especially each of the three times when she orgasmed really hard... I had never known a woman to ''release'' with that much intensity). We about two and a half hours together before she had to leave and return Windward ... in a white ''BMW''! -- talk about your running around on the ''other side of the tracks,'' that she would take leave of her higher-status life to spread out butt-naked for me in my ratty-assed studio apartment in one of our not-nicer neighborhoods??? In any event, we enjoyed each other's company, for what it was.

October 12, 2007 (Friday)
13:10, Hawaii Standard Time.
I've finally decided I've had enough. Browsing the ''rants & raves'' section of ''Craig's List'' I just learned that the SuperFerry has pretty much been shot down and as a result close to 300 people employed with the service have been laid-off. It prompted me to submit the following ''Letter to the Editor'' to both of our major newspapers:

Title: TIME TO SECEDE... FROM HAWAII Way to go, Kaua'i & Maui! You've gleefully played right into the hands of the airline and rental car industries ('environmental impact study' my derriere) and have not only singlehandedly murdered Kamehameha I's vision of a "unified" Hawaii but have also shown your true colors. You stand with arms wide open to embrace a disproportionate share of the state's tax revenues that are predominently generated on O'ahu, but you want nothing to do with us personally as your "Island Cousins."

Okay, fine. I have a remedy. I say we Oahuans should take a page from history and follow WEST VIRGINIA's example by petitioning the federal government to allow all of Honolulu County to SECEDE from the rest of the state of Hawaii and form our own independent state! That way the rest of Hawaii can fend for itself, collect its own taxes, and remain a "closed society" while we on O'ahu can use our own tax dollars for ourselves, as well as benefit from the progress & modernization the neighbor islands so eschew.

October 15, 2007 (Monday)
22:30, Hawaii Standard Time.
Received a call for 'confirmation' from ''The Honolulu Advertiser'' early this afternoon, saying that my ''Letter to the Editor'' submission was being considered for publication.
The ''kittymail'' email service, which I've mainly been using as my sexual liaison contact address related to my postings on ''Craig's List'' and for a spam pit, was inaccessible all weekend and continues along that same vein with periodic brief moments of access, so I spent whatever time I could when I could get connected to clear out & transfer my important mailings & back-up projects to my alternative email accounts, which included establishing a new ''GMail'' account as the new 'intimate contact' gateway. This also led me to establish a new ''Yahoo!'' when I sent Patty an email address update but could not recall with 100% certainty if her addy was a ''@aol.com'' or ''@yahoo.com'' account, which led me to send to both addresses, which then led to the ''mailer daemon'' to kick back the message to the latter addy as being invalid, indicating to me that the email name she chose for her own account was still available to be had elsewhere.

October 22, 2007 (Monday)
19:20, Hawaii Standard Time.
All throughout the past week I have been receiving several ''responses'' to the various ''for pussy licking'' ads I've been posting on ''Craig's List,'' most of which immediately smelled of insincerity, but a few seemingly prospective in nature, but none of them panning out. The closest I'd come to getting a definite go was from a white woman who claimed to work in the Downtown area who broke the planned get-together we had roughly agreed upon for the Friday the 19th afternoon, then again did not come through for our rescheduled arrangement this afternoon.
Just as I was about to call it a day and go get myself a couple of pizzas I received a redirected response from a white girl who after several email exchanges did agree to meet with me at her location, which turned out to be the ''Big Surf'' hotel just on the edge of Waikiki. It was not until I got there that I realized what a Nazi prison camp it was (...and it was not until later when I came back to the apartment and did some research into it that I realized what a sleazy hell hole it was). The first thing I did when I arrived on scene (after locking ''Miss Lynette'' in one of the parking areas at ''Ala Moana Center'') was to go to the lobby and use the ''guest phone'' which, as it turned out, was not permitted to be used by anyone trying to contact a ''guest,'' nor for use by a ''guest of a guest.'' The woman behind the counter was very rude & unhelpful, which did not bother me all that much, but it was when she informed me that they had a ''NO VISITORS'' policy that I began to wonder what the stink was ''really'' going on with this place. (As it turns out, from what I've uncovered in my Internet research, their ''no visitors'' policy is indeed legitimate, though I would seriously have to question it's ''legality.'') I ended up having to call from the hotel next door and have Terry (Chris) meet me out front on the sidewalk, but unbeknownst to me she has tried to explain the situation with the front desk woman, which was to no avail and which eventually resulted in our attempting (and failing) to get me building access covertly.
We agreed to walk over to where I was parked, but all the while Chris kept insisting that she would not ride on it. Even so, she was still open to the idea of trying to find some hidden, out-of-the-way place where we could ''chill'' (her word). We finally decided on the backside of the City & County maintenance building located across from the ''Ala Moana Yacht Club,'' where she sat on the passenger seat of the motorcycle and I positioned myself in the step-through gap of the bike. It was relatively manageable, but she was feeling uneasy about doing it so ''out in the open'' like that, even though I tried to reassure her that anybody passing by would be far enough away and so wrapped up in their own thoughts & activities that they would not even have any time to notice anything we were doing. But after a few minutes she decided she wanted to end it there, believing that the whole cause was wasted, but I suggested that she take my phone number and monitor the situation at the front desk to see if a shift change took place, so we could try to get inside again, this time without any foreknowledge from the desk personnel. (I definitely wanted to work on her ''properly,'' especially since she had literally the warmest pussy my tongue-- and literally the hottest pussy my finger --ever went inside of!)

October 27 - 28, 2007 (Saturday-Sunday)
''Weekend in Review''
Nearly two weeks of responses to my ''Pussy Licking'' personal ads and I've gone from ''hopeful'' to ''hateful.'' And it doesn't always come down to the ''picture submission'' issue, since I've even had a few who had contacted me before through other ads and they still pull their inconsiderate and game-playing bullshit! (I have to put up multiple ads extending the same exact offer because there is no one type of ad that manages to garner any responses, so I've been flooding the page with slight variations of the same basic information, with the exception of putting up one exclusionary ad requesting meetings with ''white girls.'')
Tiring of dealing with all the insincerity and discourteousness coming from these contacts (not just the rejection part as soon as I submit my picture to them but especially their rudeness in instantaneously breaking off further contact without having the decency to send a final response to let somebody know that they've lost interest for whatever reason so they wouldn't be left hanging), I placed another semi-gripe ad (with some obvious sexual undertones) into the regular ''men seeking women'' category to see what would happen there. Remarkably, I had received a reply with a phone number (which I was initially very hesitant to call) after I had returned from work Saturday night. When I worked up the nerve to call, after repeatedly trying to convince myself that the response to the ad and the number were legitimate, I spoke to a very sweet but not very talkative voice on the other end. She was saying that she found the ad intriguing (strange how it's always my bitch & moan "diss Hawaii's women" ads that get these responses) and after talking with me for some time (more like after I did all the talking) she invited me to come over just to hang out as company & watch a movie or whatever. I was very hesitant at the speed of this invitation, especially since it was clearly understood that it was not to be a date for sex, but I had already been putting up an ad in ''Casual Encounters'' declaring that I would be willing to stop by a woman's place right after work for a pussy licking session, so I decided to make this trip down Kapiolani Bvd. where she resided. I brought along a DVD, knowing pretty much already that we wouldn't be watching it.
I was pleasantly surprised when I met her... she was a girl of some size, but she was quite cute and young. She was a bit more conversational in person than over the telephone, so I managed to be a bit more quiet. We didn't do much except watch a couple of television programs she was flipping through and occasionally talking about this or that for a couple of hours (around 2:00 into Sunday morning), which actually seemed like a much shorter time. I have no idea if I'll ever hear from her again, but I'd look forward to, and appreciate, a call-back.
At work later that evening I accessed several of their unlocked Internet-connected computer systems (without authorization, of course, and came extremely close to getting my ass busted at it big time Saturday afternoon) to make some minor tweaks to my ''boyfriend'' ad (...actually, what it's called is, ''Boyfriend of Convenience'') so I could expand its message to include things beyond just getting together for sexual encounters, then I placed a new ''exclusionary'' ''pussy licking'' ad in the ''seeking sex'' category restricting responses to ''mature'' women, wanting to see where, if anyplace, such an ad would take me. In the latter case I did pull in a single response so far, but I'll probably never hear back from this person because this is where I'd finally decided to turn utterly nasty regarding these lame assed attempts to squeeze a photograph out of me up front, even though in EVERY SINGLE AD I've posted emphatically states that I will not submit a picture until I had been sent one first. These pretend-to-be ignorant bitches still try to pull the switch-a-roo by asking for my pic before they send me theirs, and in a few instances on my own I've submitted photos without having even been asked. But beginning with this latest response I've decided that I am no longer in the mood to play this childish-assed game, so I've drafted & saved a ''form letter'' response paragraph to insert into any reply to any email responses I receive which try to get me to fall for that trap. In fact, I'll just reproduce my response right here... and if they can't ''get'' that, then piss on them -- I've f*cking had it playing ''nice.''
I must refuse your request for a picture, however, since I stated very clearly in the ad that one does not get sent out until one gets sent "in" first (without any "cover-ups", and not just genitalia/cleavage shots). I'm sorry, but I have to be a prick about this due to past lessons learned, so this prerequisite for receiving photos of me is both inflexible and without exception. I will be more than happy to comply with a pic submission request once my originally requested obligation has been met. If this policy bothers you, then I'm sorry we could not advance beyond this stage of the conversation, and we'll both agree to part as friends... unless you're willing to just chance it and agree to meet "blind".
I also had to deal with calls this weekend from my credit card issuer's fraud alert department informing me that now my ''MasterCard'' has been compromised and is being used by someone in New York State. They said they managed to reject all of the attempted charges, but it still results in the cancelling of my account. And here I am still sitting on my two replacement ''Visa'' cards which I've still not activated since having received them.

November 3, 2007 (Saturday)
23:55, Hawaii Standard Time.
Events took place which made me late for work this morning which all ties in directly with events that took place throughout the past several days of this week.
It began with an email exchange I had begun with a woman who had responded to one of a couple of my final attempt "LTR" dating ads posted at ''Craig's List.'' She had contacted me on Monday (Oct. 29) and wondered if my ''pouring out'' ad was legit. I assured her it was (complaining about how Mainland transplants are made to feel unwelcome in the ''local'' dating scene, especially ''untall'' skinny men), even though in honest truth the ad was also meant to serve an attempted ''dual'' purpose of enticing any respondents to want to open their legs for pussy lickings. She, claimed to be experiencing the same dilemma as I, with regard to feeling rejected and isolated, and understood how I could rationalize my leaving ''LTR'' territory because of it in search of sexual encounters just in order to have ''some'' physical contact with someone. She had later, in a follow-up email (as had several other women who responded to the same ad), suggested that there was another side to ''dating rejection'' in these islands, namely that there seemed to be a stigma against large-sized Caucasian females, especially from the mainland. (Note: I had ''missed''-- meaning 'read' but did not 'catch' --when she described herself as ''round''... an apt description, as I was to find out later.)
Our successive email communiques wavered all over the place, from passionate reflection to highly charged sexual innuendo, until on ''Halloween'' night I suggested we get together and watch a DVD movie together, because she said earlier that day that her friends had broken off their plans with her for the night and she was going to be home alone (she had left me her phone and we talked for a while right after she was finished at her job, but she was still in the area, stuck in traffic). She said she had a project to work on at home for her employer, so the movie date was out, but we agreed to meet at the ''Ward Ave.'' ''Jamba Juice'' location.
I was disappointed because she was much, much larger than I had expected or envisioned, but I was gentlemanly nonetheless, and she admittedly was sort of ''cutish'' facially. We hung out in the outdoor table area for over four hours just talking about everything under the sun. When we about to part for the night our ''good-bye'' hug turned into an extended hug-fest, and ended with a couple of kisses on the mouth, where she slipped her tongue inside mine and, remarkably for the first time in my life I did not recoil from it.
About an hour later back at home, about an hour before midnight & date change into Nov. 1, we were both in ''gmail'' and she contacted me via ''chat'' feature, making it the first time either of us had used the feature. Her discussion quickly turned sexual, and I followed along, more if it were an everyday conversation but, of course, wanting to see where it would be heading. She made it known that she was masturbating with a device while we were chatting. But there was no invitation, but she held the possibility open for a later date. But later that night she informed me in chat that there would not be any ''date'' of any sort with us, because she had just learned that her ''boyfriend'' was returning from work in Alaska and wanted to get serious about their relationship. I said I understood, and was actually somewhat relieved.
The next night (Nov 2, Friday), however, she was back with the heavily charged sex talk, saying that she would like to get with me just one time, to which I of course agreed, but the ''meeting place'' was going to be the problem, what with my apartment complex's ''house rules'' regarding late-night visitors and her two male roommates on either side of her room. I suggested an idea I had always held in mind for just such an occasion -- take advantage of my knowledge of my place of work and utilize one of the ''rooms'' I'm probably not supposed to know anything about, let alone have access to them, and we could do our stuff there on site and most likely never be detected. So she came by, got me, and we drove out to the location and did our thing.
This is what brings us back up to today... we had managed to stay engaged in our bedroom activities for over five hours, so that by the time she decided we were done I was already a couple of minutes past check-in time for my work duties, and I still had to be brought back to the apartment, get dressed & get my gear together and head back out there. I got to work 2 hours late... extremely tired.

November 22, 2007 (Thursday)
23:55, Hawaii Standard Time.
I was invited by my former KCC co-worker, Mike, to have T-Day dinner at his new house further back into Kalihi Valley with his wife & keiki along with his wife's brother Chad, her sister Sharice (sp.?) and her brother-in-law Stacy. Along with the so-called ''traditional'' stuff Mike cooked up what he called ''gumbo'' (a watery soup without all the important ingredients, especially the okra), but despite not being true gumbo it did not taste half bad. I basically sat around eating, drinking beers (my first ''Heineken,'' which I halfway liked, being how I am not a fan of beer at all), talked story and more or less watched the activities of others, mostly playing video games. (I was there from about 15:30 'til about 22:30.) Mike also had a few burned ''conspiracy theory'' DVDs relating to the ''Freemason/Illuminati'' connections and all that (more of the same ol' same ol' of how all the various ''secret societies'' are somehow a vast global entity that's tightly interwoven and with the goal of world & economic domination and all that undoubtedly PARTIALLY true jazz), but he had also been given Alex Jones' production, ''MARTIAL LAW 9/11,'' which I did encourage him to take a look at, along with my very first DVD+R burn of Adam Curtis' ''BBC 2'' documentary, ''THE POWER OF NIGHTMARES: The Rise of the Politics of Fear,'' which I had brought over for him to watch along with them, even though, quite honestly, I don't ever expect him to watch any of them.

November 23 - 25, 2007 (Friday-Sunday)
''Weekend in Review''
"Apparently having gone completely off my nut, I agreed Friday morning to work off-island once again, this time with a month-long extension, ''at least,'' they said. Not only does the length of time away from the apartment bother me (especially given the time frame with lease renewal complications and all), and not only does the idea of ''sharing" a (h/m)otel room with another person (especially another male) not set well with me, and not only will I once again be falling behind on my computer formatting & restructuring (which has been starting to come together fairly nicely quite recently), but it will also place me back on the Island of Kaua'i, which I'd sworn never to return to after the bogus bullshit they pulled regarding their stink against the ''Superferry.'' But the tantalizing offer of at least 3 times more than what I am normally earning as an hourly wage, complimented with a full 40-hour work week (but with the traditional ''5-day work week,'' outdoors, rain or shine), I figured the extra earnings will serve me well, especially now that I am giving very serious consideration to effecting a permanent move from Hawaii altogether, with plans to either return to Lawrence, Kansas or giving a considerable amount of thought to some mountainous region in West Virginia. I was later told that the flight out would commence early Monday morning.
Since Thursday was a holiday I ran about town taking care of my latest expenses Friday afternoon, which would be my final opportunity to get caught up on this mountain of debt which I had procrastinated with for so long (I just barely got in to renew my motorcycle registration which was due at the end of the month, and in the confusion I think I may have paid the balance on the wrong phone/internet bill -- I still have not checked for certain yet). It was not until I'd gone back to work Saturday morning that I realized that I still had not submitted my income verification form for my lease renewal, and I will be very pressed for time to get it dropped off in the office and still make the flight out.
Was also given the last day of my regular schedule off (without having been informed, of course, and my replacement for the day having likewise not been informed), so that gave me a little extra time to get my personal items set aside as well as doing a little extra work on my video files and running around last minute on my bicycle (wearing no pants underneath my long black t-shirt which I use for around the apartment) to mail off ahead of time rent for next month (though the lease certification stuff is still pending) and to ATM deposit the four paychecks which had still been left lying around which I had picked up at the office the day I had intended to hand them my income verification request form (God, I miss when life was much simpler!). But then, whether I'll even have a job to go back to afterwards probably remains to be seen, because I think I got busted Saturday, sleeping in one of the classrooms I'm not supposed to be having access to.
I also made sure I let everybody know that I was going to be gone, including leaving messages (written and telephone machine subsequently) to the resident and property managers, a couple of email exchange friendlies, and my mother.
---
* NOTE: At this point, I am ending this quarter's journal entries early and intend to pick up on next month's/quarter's page with the detailed layout of the off-island trip (similar to what was done in the ''Summer 2007'' page -- I will try my best to keep it current, if I am able to access the Internet during that stay).
---
* UPDATE NOTE - (November 30, 2007, 23:30 HST): Just arrived back to the apartment from Kaua'i less than half an hour ago, the job assignment off island went totally bust for me.
I had managed to keep the events of the experience relatively up-to-date at this point, according to the arrangement I had made with regard to ''jumping ahead'' a week early in beginning the new quarter for journal entries (i.e., not finishing out Autumn 2007 before beginning the entries for the ''winter'' season), and to date the entries are current.
But here's the dilemma: I NEVER intentionally tamper with the ''integrity'' of these journal ''archive'' pages once I've set things down for publication, with the only rare exceptions being when I've come across a ''formatting'' error badly in need of correction or to complete an entry which had inadvertantly been cut short, repeated or otherwise left incomplete or ''extra-complete.'' And with this early jump I've taken, I'm sort of up against a wall, since my stay on Kaua'i did NOT carry over into next month as expected, so ''technically'' speaking those entries SHOULD be repasted here in the ''Autumn 2007'' page to complete the season properly.
I think my only possible solution is to simply leave the entries posted in the ''winter'' quarter ''as is'' and simply repost those same entries here on this page as well, so as not to disrupt the process I've already put into motion.
---
ARCHIVES
* ''5-Year Archive'': Autumn 2001 - Winter 2006 *
* ''5-Year Archive'': Winter 2006 - Winter 2011 *
* ''5-Year Archive'': Winter 2011 - Winter 2016 *


Winter 2006 (Dec-Feb) / Spring 2007 (Mar-May) / Summer 2007 (Jun-Aug) / Autumn 2007 (Sep-Nov) / Winter 2007 (Dec-Feb) / Spring 2008 (Mar-May) / Summer 2008 (Jun-Aug) / Autumn 2008 (Sep-Nov) / Winter 2008 (Dec-Feb) / Spring 2009 (Mar-May) / Summer 2009 (Jun-Aug) / Autumn 2009 (Sep-Nov) / Summer 2010 (Jun-Aug) / Autumn 2010 (Sep-Nov) / Winter 2010 (Dec-Feb) / Spring 2011 (Mar-May) / Summer 2011 (Jun-Aug) / Autumn 2011 (Sep-Nov) / Winter 2011 (Dec-Feb)