* Tropical Storm: InfraRed *
~ (archive page) ~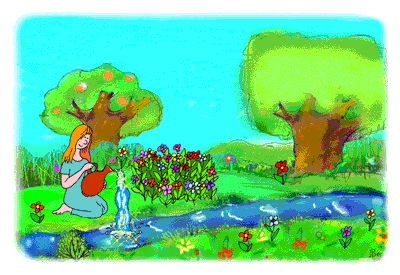 Archive Page:
Spring 2012
ARCHIVES
* ''5-Year Archive'': Autumn 2001 - Winter 2006 *
* ''5-Year Archive'': Winter 2006 - Winter 2011 *
* ''5-Year Archive'': Winter 2011 - Winter 2016 *


Winter 2011 (Dec-Feb) / Spring 2012 (Mar-May) / ''Long-Vacation'' 2012* (Jun-Jul) / ''Lost-Summer'' 2012* (Jul-Aug) / ''Lost-Autumn'' 2012* (Sep-Nov) / ''Lost-Winter'' 2012* (Dec-Feb) / ''Lost-Spring'' 2013* (Mar-May) / ''Lost-Summer'' 2013* (Jun-Aug) / ''Lost-Autumn'' 2013* (Sep-Nov) / ''Lost-Winter'' 2013* (Dec-Feb) / Spring 2014 (Mar-May) / Summer 2014 (Jun-Aug) / Autumn 2014 (Sep-Nov) / Winter 2014 (Dec-Feb) / Spring 2015 (Mar-May) / Summer 2015 (Jun-Aug) / Autumn 2015 (Sep-Nov) / Winter 2015 (Dec-Feb) / Spring 2016 (Mar-May) / Summer 2016 (Jun-Aug) / Autumn 2016 (Sep-Nov) / Winter 2016 (Dec-Feb)


Unmentioned Highlights From Previous Quarter
(Heliff Aino... I hadn't really been keeping any track; I've been getting super-lazy with maintaining these journals and too wrapped up in other things of negligible importance to really put forth the effort.)

March 2012
''Full Month in Review'' (breakdown)
Internet and telephone both kicked out on Tuesday night (March 6) right after a brief power-outage flicker just after a big flash of lightning during one of the many rainy/electrical storms we'd been having all throughout the month. Seeing how it wasn't going to be coming back on anytime soon, I'd decided to use that time to begin creating a brand new set of ''system/personal'' files ''back-up'' discs, deciding that I'd spread myself too thin & chaotic with the original set I was trying to keep ''updated.''
When ''cable'' services still had not been restored the next morning (Wednesday, March 7) it seemed like good enough time to head back out to ''Sears'' (Ala Moana) to pay what was again a ''backlog'' cable-internet/cable-telephone bill anyway, expecting that service outage was ''widespread'' and would be restored soon enough. But I'd stopped first at the post office to check my mail, and found a ''new'' bill waiting for me, which I thought was great, since it would let me know exactly how much I now needed to remit all-together with an ''updated'' bill. However, it turned out that it was actually a ''Disconnect Notice'' stating that service would be shut off two days earlier! Now knowing what had happened (and wondering about the whole ''coincidence'' of it all), I'd explained the situation with the service desk person, who explained that service could be reconnected within the next few minutes upon receipt of payment, as it involved an ''electronic switch-off'' which could be re-flipped on again, but I'd still have a hefty ''late charge'' for my slacking off so long.
The next Tuesday (March 13) I finally went in to get my rear tire replaced, even though I'd received the call that it had arrived 3 days earlier (Saturday morning) but was then too occupied doing online stuff related to video projects and personal interactions with other users of that cursed hosting site which shall now forever remain unnamed, since they clearly don't give two schitz about the ''users'' who made the site what it was! Later on in the day, after getting the tire replaced, I'd finally worked up the nerve to chop off the remainder of the long-length portions in the back of my head (...only to regret it about a week later after reviewing an earlier ''privid'' [''PRIvate-VIDeo''] that I'd recorded for ''Gracie'' shortly after the whole ''meltdown'' fiasco, so now I'm determined to try to grow it all back, although by the time it reaches comparable lengths it would've undoubtedly become quite heavily ''silver-stranded'').
In relation to that two-faced video hosting site, the next day (Wednesday, March 14) another slimy busted & broken black ''Mammy'' bitch on some fake, phony-ass ''positivity'' kick (that is, until you dare catch her fraudulent ass in a blatant lie and ''expose'' her lies and distortions and attempts to ''rewrite history'' regarding when/where/how her phony ass gets busted) stirred up another schitt-fest on that site with myself & ''Gracie,'' which resulted in my ''calling her on her B.S.'' and ''setting the record(s) straight'' when this [later 'admitted' lesbian, as I'd continually kept calling her out on] kept trying to portray herself as an innocent victim of ''unprovoked'' attack and ''slander'' -- which in turn caused her (and a number of her similarly broken & dejected cadre of useless lonely & unloved bitter angry burned-out black whores) to launch a ''flagging campaign'' mainly against me but also against ''Gracie''... eventually resulting in my entire channel (including all posted video commentaries & related text comments by participants) being locked-down then finally completely stripped by [''Fuck-You, Tube!''] about two days later, while Lesbo-Mammy's nasty, vitriolic, slanderous, ad hominem activities (including a ''mock channel'' dedicated for no other purpose that to continue her bitter attacks) and all of her attempts to ditch truth down the ''Memory Hole'' (after I'd EFFECTIVELY PROVED to everyone that *EVERYTHING* that she had been saying about us and her direct involvement with putting us on the defensive were all a bunch of fudgedick-eating LIES and smears) were all pretty much allowed to remain largely untouched! So she can continue to say & do whatever the hell she wants, but unless I want to risk the ''good-standing'' status of my two longest-running ''back-up'' channels, I don't have much of an outlet to ''defend'' ourselves and smack down the lying bullshit! So for about the next several weeks, I'd determined to remain silent and try concentrating on other issues ''closer to home.''
Thursday the 22nd began the ''Countdown to Love,'' as I'm referring to it. This date was significant in that ''Gracie'' had informed me in ''privid'' that she had just started her menstrual cycle that morning. So using that date as the ''launching pad,'' so to speak, I'm determined to ''count the days'' to plan for our first meeting to fall on a date when she's not going through her menstrual bleeding (assuming the typical ''28-day'' cycle).
The following morning after work (Friday, March 23) greeted me with a shock that I'd received on my answering machine a telephone call from my father and his wife -- this coming a day after I'd tried to contact him but could not get through on either of his/their phones. His wife called back again just as I was waiting to receive a ''call-back'' from one of my medical scheduling attempts, which I'd finally worked up the motivation to do so I can get my teeth and eye(s) fixed. While speaking to him, I'd gotten him to give me more details about the loss of my other siblings, mainly because Gracie was expressing curiosity about it, and I'd still wanted more clarifications about the history myself.
Also that same day (Friday) I'd made calls to schedule appointments for my dental and visual situations I want checked out and corrected, receiving a preliminary dental examination for the 27th (Tuesday). Upon the dental visit I was told that they were looking at extracting ''all'' of my remaining ''wisdom teeth'' (although I'm highly doubtful of the ''necessity'' for that) plus would require several new fillings.
After the dental visit I'd suddenly begun re-finding the elusive motivation to begin clearing up all of the senseless clutter & disorganization from the apartment unit, though still requiring a certain amount of time & attention devoted to it.
It was also during this time that my conversations with Gracie started to take on a deeper, more ''sexually-charged'' nature, which resulted from a fork of a list of personal questions which she had asked throughout our online interactions & discussions that I'd postponed getting around to answering, most of which were just ''random'' questions about random things, which I'd answered in a ''privid'' a few days prior -- but those questions which were of a ''sexual'' nature I'd decided to put off until a later date, so everything related could be addressed in one sitting. This conversation was also branched off from an earlier video submission of hers from earlier in the month whereby she was acknowledging, in ''follow-up,'' receipt of the ''care package'' I'd sent to her, as I'd expressed concern that she had not made mention of the ''honu'' pendant & necklace I'd included... so she'd chosen to ''show it off''-- along with her ''brassiered'' chest (which was something I'd actually suspected she'd do before even sending the package to her, although my original suspicion was that she would use that as an opportunity to bare her ''nude'' breasts) --to confirm that she did in fact receive everything. And it was during this ''answering questions'' session (which covered things ranging from our views on certain sexual techniques, birth control, and what our ''first time together'' might be like) that I'd finally requested that she send me an ''intimate article'' of her clothing so I could have both something of a ''feminine'' presence in the apartment with me *AND* an actual ''part'' of ''her'' or something that was ''very close'' & very ''personal'' to her here with me.
Two days later (Thursday, the 29th) the people I'm working for seemed to be giving me a bunch of smack regarding my calling in to inform them of the dentist appointment for oral surgery during my first weekend workday, trying to tell me that not only had I not given them enough time, but also handing me some schitt about how they required me to submit a form ''requesting'' the day off for medically scheduled situations. Even though after being held cooped up in the apartment (preventing me from running errands I'd already had planned out for the day) UNTIL the ''appropriate'' person came to the office who was assigned to ''give the approval,'' I was ultimately ''granted'' my request to keep my appointment, only to learn once I'd arrived to get treated that Saturday morning that I'd ''undershot'' the scheduling date by a full week!

May 2012
''Full Month in Review'' (breakdown)
I find it exceedingly difficult to believe that I've allowed two full months to pass without so much as a single entry... but seeing how I've been allowing myself to ''fall behind,'' partially out of laziness (especially with all of the restructuring necessary in order to collect the second ''5-year archive'' list, as well as tacking on regular ''update'' URLs), but also because of still not having reformatted & reclaimed my text documents of these entries in and from ''Macintosh'' -- compounded with being put under the added heavy stress & pressure of trying to get myself pumped and prepped to pack-up what I'm hoping to ship out ahead of my planned departure of these Islands hopefully by early the first week in July.
I'd spent the greater portion of the month of May following up on my visual and dental health prior to this regrettably permanent hiatus from my ''kama'aina'' home of the past decade and a half, nearly two decades... but I said I wanted to be closer to my existing family members (especially my father), and it also helps that the woman who's been constantly pulling at my heartstrings to try to get me to make a life with her has pretty much convinced me to follow suit in that area.
Much of the past couple of months has also been filled with working on some last-minute online projects, especially where it involves gathering up some ''memories'' of life on the Island to both share and to have as reminders of life on The Rock... but another large portion of my online involvement came as a result of a number of kick-down drag-out fights with a number of slanderous bullies & $#!T-stirrers (who of course happened to be busted lonely-ass used-&-abused ran-through bitter-jealous older ''black'' women who didn't like being made a fool of when they kept being exposed for their lies and cowardice, especially since it involved using their own words against them! -- so their answer was to fire off a list of ''complaints'' to ''GoogleTube'' accusing myself and several others of ''bullying/harassing'' them or ''violating their 'copyright''' because we used their ''screen names'' and their ''images'' in our retaliation video uploads... all of which they had made ''public'' -- and Google's response to not only that fact, but also to the fact that we were merely defending ourselves and our honor from their slanderous assaults, was to ''suspend the *BULLIED* kids'' from school because we DARED to ''punch the bully back'' after she had been beating up on us without let-up, so that our videos get taken down and prevented from being reposted, and in my case having channels ''TERMINATED'' (thrice in a row, in very short succession).
So just a little less than two weeks ago, after picking up another batch of back-paychecks, I'd informed the people I work for that I'd be requiring a drastic cut in my work hours to attend to ''family related'' issues, and requested to have my ''dental coverage'' cancelled: I'm intending for Sunday, June 10, to be my final official day of work with this company, so I can claim my last paycheck during the following pay period.
Of course, my biggest and most pressing problem all has to do with getting these computer files in order... as it's always been, but priority is just getting most stuff merely ''categorized'' reasonably enough, and ''backing everything up'' to optical media in the event of another hard disk ''blowout.''
My mother is ecstatic that I'll be returning to the Mainland (1) and using her place as the transition jump-point (2), which will be all the more reason to make sure I get out from underneath her as rapidly as possible, and hopefully just as quickly establish myself someplace far enough away so as to not be needlessly bothered by her so much. I'm also (it goes without saying) not looking at all forward to being back in the ''temperate'' zone, having to deal with snow & ice yet again... so ''Tampa'' is still going to very much be a strong contender consideration ''on the table.''
---
ARCHIVES
* ''5-Year Archive'': Autumn 2001 - Winter 2006 *
* ''5-Year Archive'': Winter 2006 - Winter 2011 *
* ''5-Year Archive'': Winter 2011 - Winter 2016 *


Winter 2011 (Dec-Feb) / Spring 2012 (Mar-May) / ''Long-Vacation'' 2012* (Jun-Jul) / ''Lost-Summer'' 2012* (Jul-Aug) / ''Lost-Autumn'' 2012* (Sep-Nov) / ''Lost-Winter'' 2012* (Dec-Feb) / ''Lost-Spring'' 2013* (Mar-May) / ''Lost-Summer'' 2013* (Jun-Aug) / ''Lost-Autumn'' 2013* (Sep-Nov) / ''Lost-Winter'' 2013* (Dec-Feb) / Spring 2014 (Mar-May) / Summer 2014 (Jun-Aug) / Autumn 2014 (Sep-Nov) / Winter 2014 (Dec-Feb) / Spring 2015 (Mar-May) / Summer 2015 (Jun-Aug) / Autumn 2015 (Sep-Nov) / Winter 2015 (Dec-Feb) / Spring 2016 (Mar-May) / Summer 2016 (Jun-Aug) / Autumn 2016 (Sep-Nov) / Winter 2016 (Dec-Feb)