* Tropical Storm: InfraRed *
~ (archive page) ~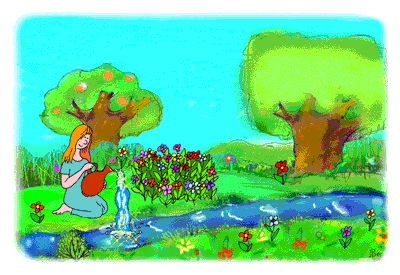 Archive Page:
Summer 2011
ARCHIVES
* ''5-Year Archive'': Autumn 2001 - Winter 2006 *
* ''5-Year Archive'': Winter 2006 - Winter 2011 *
* ''5-Year Archive'': Winter 2011 - Winter 2016 *


Winter 2006 (Dec-Feb) / Spring 2007 (Mar-May) / Summer 2007 (Jun-Aug) / Autumn 2007 (Sep-Nov) / Winter 2007 (Dec-Feb) / Spring 2008 (Mar-May) / Summer 2008 (Jun-Aug) / Autumn 2008 (Sep-Nov) / Winter 2008 (Dec-Feb) / Spring 2009 (Mar-May) / Summer 2009 (Jun-Aug) / Autumn 2009 (Sep-Nov) / Summer 2010 (Jun-Aug) / Autumn 2010 (Sep-Nov) / Winter 2010 (Dec-Feb) / Spring 2011 (Mar-May) / Summer 2011 (Jun-Aug) / Autumn 2011 (Sep-Nov) / Winter 2011 (Dec-Feb)


Unmentioned Highlights From Previous Quarter
Nothing much really overlooked; just a combination of laziness and depression has kept me from mentioning things well within the effective time frame.
The second week in May I'd downloaded & began using a free video editing program called ''VideoSpin'' by a company called ''Pinnacle'' -- which I'd discovered while trying to assist another video commentary uploader who was having a problem with the trash video editing program bundled with the ''Windows 7'' operating system and wanted some suggestions, so I'd searched for a program similar to the system found in pre-''Windows 7'' OS, eventually learning that there was a ''pre-7'' version of ''Windows Movie Maker'' that was developed for the ''pre-7'' OS, ''Windows Vista,'' which was compatible with ''Win-7'' -- and when I'd informed her of this, said she'd decided she was no longer interested in posting to the hosting site she was having problems with... so while it upset me that she took this turn, the acquisition of the ''Pinnacle'' program was something positive to have come out of that search.

May 30 - June 3, 2011 (Monday-Friday)
''Week in Review''
While recording a video commentary on Monday, in response to a list of hateful over-generalized ''indications'' which supposedly identify that a man is a supporter of the crime of rape, I'd used the tragic story about what had happened to doctoral student Oliver Jovanovic and the miscarriage of justice he'd experienced when he was wrongfully convicted of kidnapping, torture, rape -- due to New York's blatant misapplication of the state's ''rape shield law,'' there was this needling urge that kept compelling me to check the status on my ''Wikipedia'' edit from early November of last year, mainly to ensure that it had remained untampered with, but also to check for any possible updated information on any countersuits and/or the key players involved in the original case. Upon doing so, I'd discovered that some coward (either another over-reaching ''women bear no responsibility and should not be called out for their actions'' pseudo-feminist witch, or some ''bitch-beat'' male tampon) removed ALL references to the lying filthy cunt who had fabricated and/or over-embellished the entire story regarding what had actually or what had supposedly taken place that sent a wrongly convicted man to prison which identified her by name-- ''Jamie Rzucek'' --and had disingenuously replaced each instance where I'd supplied the name with the fraudulent & overprotective cover-up phrase, ''the woman'' -- which carries on the evil tradition of ''misapplying 'rape shield' laws'' especially when such misapplication is guilty of protecting the identity of a false rape accuser and a shameless perjurer... even when the name of the lying perjuring accuser has long since been ''PUBLIC RECORD''! So naturally I'd felt a sense of duty to re-enter the necessary correction.
Wednesday morning I'd finally worked up the motivation to visit Pablo at the Chinese Cultural Plaza, still arriving well past the opening of the parking garage gate.
Prior to heading back out later that morning to fill out another job application for a company whose office is in Manoa, I'd decided to postpone the venture until I'd finished watching the movie ''The Hangover: Part 2'' online because of all the ''hype'' surrounding its big ''box office'' opening week[end], so it inspired me to want to see what all the fuss was about and to build upon that as fodder for my next movie review submission.
After filing my job application (which was either too late to get a same-day interview because it was about lunch time by the time I'd completed it and/or because the application reviewer had other business to take care of outside of the building) I'd continued with my plan to take take a video-documented ride along ''Tantalus'' -- but was uncertain how to access the route from Manoa, so I'd settled for the alternative of taking a few ''digital'' snapshots (to compliment the ''photographic paper'' images I'd taken over a decade ago with my ''Mamiya'' 35mm SLR that I'd given away shortly afterward) of the ''Manoa Chinese Cemetery,'' and afterwards, while still trying to recall how to access ''Tantalus'' from the valley, I'd been given the reminder that I'd still had yet to hike the full length of ''Manoa Falls,'' which I'd cut short about halfway many years ago, accompanied with Susie, when we were still involved. The path became ''challenging'' and a bit treacherous during the latter legs of the hike, and remarkably, despite the occasional fogs of mosquito bitches trying to catch a free taste of my Neapolitan ass, I'm not certain if any of them had actually managed to jab me or even light upon me throughout the entire journey... and they had more than plenty of opportunities.
On my way back out of the trail, I'd come to the full realization of just how much of a literal waste of money my purchase of the metal-band wristwatch truly was, as in most situations the hands are virtually impossible to read. So essentially, all I'd managed to purchase was a decorative metal bracelet with indecipherable time-keeping capabilities.

June 18 - 19, 2011 (Saturday-Sunday)
''Weekend in Review''
"Went to Waikiki's ''Kapio'lani Park'' Saturday afternoon to attend and document some of the ''Juneteenth''&nbsp activities and to conduct a few random interviews of those present, both as a way of gauging the mindset of African-Americans in/of Hawaii and to submit as part of a video upload project a contrast of how much more ''respectable'' African-Americans of (or immersed in) Hawaii carry themselves out in public, especially during an afro-centric cultural awareness events, as opposed to our ''Mainland'' counterparts. (Also documented a flock of ''Hawaiian Ducks'' (an endangered species) which I'd found out had established a presence at the artificial pond by the pavilion.
Around noon Sunday I decided to follow up on an earlier attempt from several days prior to photo-document areas & landmarks in and around the Downtown/''Chinatown'' and ''Capital District'' areas.
Also Sunday evening, while working on an audio commentary to upload in advance of my ''Juneteenth interviews'' project, I'd been served with court summons involving YET AGAIN more bullshxt about my supposedly not paying my rent to these jackoffs handling this property. So once again I'm going to have to run amok calling their attorney to try to straighten this mess out yet again! Only this time, I'm thinking that maybe this should be even more of an indication that perhaps it's time to cash-out on this madness and just take my mother up on her offer to house my butt temporarily, while I've still got at least a few ducats left in my bank account, despite not having worked at all since resigning from the company I'd worked (and re-applied) for in October of 2009. (Most ironically, a couple of the individuals I'd interviewed during the ''Juneteenth'' event were part of an organization which assists homeless and transitional folks on the Island, and I'd jokingly said to one of them that it just may be that I'll myself be requiring need of their services, and yet those words very well may prove somewhat prophetic.)

June 20 - 24, 2011 (Monday-Friday)
''Week in Review''
Met Monday afternoon with the collections lawyer representing the company managing this property, bringing with me ALL of my bank statements going back to when I'd re-established an account with ''Bank of Hawaii'' after closing out of ''City Bank'' when they'd decided to ''sell out'' to ''American Savings'' after all their chest-beating bloviating about how they were determined to ''stand firm'' and reject any ''buy-out'' offers and resist any ''hostile takeover'' attempts.
While initially over the telephone the attorney kept insisting that he only required statements for the ''last 6 months''-- just to determine & verify that I'd indeed been paying my rent as I'd been stating --my smarter self, based on previous track records (plural intended), and seeing how this was going to be just yet another revolution in this long line of endless loops, determined that it was high time to ''itemize'' this bxtch to utter death, to prove that the errors and missteps could all be placed onto the laps of the property management company, whom I'd been assured by each resident manager who has ever been assigned to this place since my having been a renter here are mishandling quite a number of other residents' cases as well, meaning that however much of a ''personal attack'' this whole thing may feel like at times, I'm not any sort of a sole target in these matters.
The ubiquitous ''paper trail'' proved extremely valuable in tracking down and exposing not only the errors which led to this particular flashpoint, but also highlighted the cyclical pattern of missteps conducted by this property management company which repeatedly had to be challenged, addressed and corrected in order to restore things back to ''normal'' (if there is such a thing with this company). Never had any of these types of problems with the property management company which helped establish me in this place before these jafos took over the contract... nor were there ever any such problems whenever these current jackasses would allow actual ''in-person'' physical drop-off & receipt-tendered payments directly to the office! (none of that Post Office ''middleman'' bullshark)
I had worked on my Waikiki ''Juneteenth'' video edits well into Tuesday, mainly made more difficult by the fact that the project kept experiencing all sorts of "out-of-sync'' audio & video... and by the second time I'd thought it was repaired well enough to upload, there were still some very noticeable spots (especially toward the very beginning) which should've been corrected, but by this time it was decided that it was no longer so important to risk trying to fix what was essentially a minor irritating flaw on the concern that even more damage may have resulted from the additional tampering. Since it had been the first time I'd used the camera to actually record a person's physical speech, I'm unaware of whether it is a quirk particular the operations & capabilities of the camera itself (much like the frustrating ''lens distortion'') or if it was something brought about by the draining power reserves in the alkaline batteries which the camera goes through like a starving vampire.
While still working on the video project I'd received a call to come in for an interview for one of the companies I'd put in my application with. Initially I'd mistaken the call for having come from the most recent location I'd applied with, but it turned out that it was the company located in the Manoa area.
All of the chaos which had transformed my apartment into something that resembled what it would look like had a tornado had ripped through it, as a result of trying to gather all of my documents for the lawyer the previous day, had motivated me to commence to cleaning up & sorting my lazy ''backlog'' and getting my documents reorganized and conveniently accessible.
Wednesday morning I'd gone in for my initial interview, and the meeting seems promising, at least as far as an offer of ''work'' is concerned (all the talk seems geared in that direction -- I'll know one way or the other with surety during the ''orientation'' meeting set for Tuesday morning). And while it's definitely a positive thing that while it appears it may finally mean a reintroduction back into the workplace, I'm not at all contented with the ''pay rates'' offered by this company: their incentive system is not ''structured'' quite the same way as other employers in the similar field, so a huge part of me is hoping for someone else to extend an offer of employment strictly for the more appealing financial incentive... but at the same time, if deciding to align myself with a particular company for the purpose of ratcheting up a somewhat increased paycheck too soon, and should it happen that the situation with these property management clowns should clear itself up and bring us all back onto level ground, then having a slightly more padded paycheck may in fact not necessarily work in my favor, as it could mean shelling out more expenses on my part – especially since I'm still quite torn between wanting to remain locked down in Hawaii out of pure spite, or just sucking it all in and returning to Mainland U.S. simply to be closer to ohana.

June 28, 2011 (Tuesday)
21:25, Hawaii Standard Time.
Barely arrived on time for my job orientation, which was being attended by about a dozen others (whom I'd assumed had responded to an announcement posted upon ''Craig's List,'' which my interviewer last week had assumed I'd likewise done, rather than being just a ''walk-in'' unannounced application submitter). After going through the intake process, the entire group had been accepted as new hires (not unusual for our job field), but I've yet to be added to a schedule as we're trying to negotiate some compatible options: part of their concern is trying to keep me closer to or within City Limits because of my operating a motorcycle (which I'm not entirely sure why how I'd be commuting would really matter, unless they're assuming that I'm tootling around on a ''towny'' scooter) and the most likely spots they'd probably like to have me work would be ''central'' Oahu -- Mililani, Waipio, etc.). I'm just upset that they seem to require a lot of work (as compared to other companies in the same field) for so little compensation... but at least they do offer an employee ''health care'' plan without employee contribution, which would go well for me considering my pre-planned intent to also sign-up for a separate dental plan, so at least their 100% provided medical plan will be a nice offset of what would've been an additional expense on my part.

July 15 - 17, 2011 (Friday-Saturday)
''Weekend in Review''
Was roused from a slight slumber Friday morning at the sound of somebody trying the keyholes in my door. Did not bother to investigate, especially as the key(s) (s)he was trying to use were not matching my combination. Theorized that it may have been the Resident Manager, or perhaps a prelude or maybe even an attempt to prepare to lock me out of the apartment in advance of trying to remove me. A third possibility which I'd not considered until much later was that it may have simply been a case of mistaken identity with the resident from either of the alternative floor levels.
I called the job office later that same morning, after having made several attempts to get in contact with me late throughout the previous day. I'd made the assumption that they were going to finally inform me about a regular schedule they had worked out for me... only to find out that it was yet again in regard for a couple of arbitrary ''on-call'' placements they'd wanted me to cover, one for Friday Overnight and another for Sunday Afternoon thru Night. Deciding that it was probably time to begin doing ''some'' work even while still in-limbo rather than to do no work at all, my complaints were contained... but it was no consolation that after arriving on site the operations & expectations of this company were proving to be considerably WORSE than the company which I'd parted ways with after 11 years... and it continued to prove ugly and irritating the second workday. The ''work'' itself, as always, is not so much the problem than it is the company's basic "Protocol" -- they run you ragged and needle the shxt out of you for what is essentially ''minimum wage'' earnings.
But I suppose something must be on the horizon in this regard, as I'd encountered a cockroach scurrying about in my medicine cabinet while preparing for work Friday night -- the second I'd seen in as many nights since having eliminated them all back in February & March. Also curiously is the fact that my urine is again becoming heavily blood-tainted. Because of the ''curious'' timing of their ''reappearances,'' I'm treating them as ''signs'' of another approaching 'calm' before another follow-up by a calamitous 'storm' on the horizon. (How else should they be interpreted?)

August 12 – 14, 2011 (Friday-Sunday)
''Weekend in Review''
The entire weekend saw me trying to tackle 'out-of-sync' audio/video which now seems to be standard operational procedure for my Nikon ''dejikame"... which until Thursday evening I'd believed that the same experience I'd had with it the first time (after the ''Juneteenth'' celebration in Waikiki) was something to be attributed to the weakening batteries I'd been using at that time; this time however I'd taken the camera and AC adapter to the worksite with me where it was plugged directly into the wall outlet.
Other problems with the camera persisted earlier in the week, most notably the reminders that only certain file sizes will be permitted to transfer over to the computer's hard drive, regardless of what method is used or attempted (including reinstalling Nikon's proprietary assist program for the first time since installing the replacement hard drive). But everything else has just tacked onto it and makes the whole thing a very non-enjoyable experience to say the least.
(I've been wanting to make more use of the Nikon's video feature now that I'm becoming more comfortable with engaging in video-conversations with the young woman in my birth-state of New Jersey who's claiming to that she's fallen smitten with my harsh, acerbic, 'Death-to-the-World' ass: We've been trading video ''letters'' with each other since early last month, and have been sort of ''online flirting'' with each other some time prior to that... and she refuses to be dissuaded by the fact that I'm so much older and so much poorer than she -- how do you figure a woman sometimes?)
More feral cats have been hatched around this place (same damned ''mama cat,'' as always), and still tearing my $#!X up, so the later parts of last several days/nights had pushed me toward exceeding my limits of tolerance, though the depths & degrees of which would not be truly'' realized until I'd returned to the apartment complex Sunday evening, when upon spotting one of the ''newer models'' trying to scamper away as I'd approached-- while ''momma'' was staring down at its fate like the deadbeat she is from the rooftop of the adjoining apartment building --I'd simply decided I'd had enough and deliberately tried to murder the little bitch with a portion of cinderblock in the area by first trying to ''splatter'' it against the block and the wall, but then inevitably managing to crush the breath out of it as it was trying to hide behind some old bedding foam in the area where the motorcycle is kept parked. Unfortunately, what I'd hoped would have been a simple unobserved ''done deal'' managed to draw an audience of two young boys and at least one older woman, and the security guard on-duty who was enlisted by the boys to witness (and eventually dispose of) corpse. Were it not for the gathering of extra eyes-- mainly because of concern that it might have been reported to someone (which it in fact still yet may happen) --I'd have felt absolutely *NO* concerns/regrets/remorse about my actions, and declared at the time that had a similar situation arisen again I'd do what could be done to kill off every last stinking one of those obnoxious & destructive little monsters! The timing for this all was quite curious, particularly because once I'd come to the realization that all the ''discomfort'' deterrents I'd been trying to set my motorcycle seats up with-- and all I'd actually been doing was damaging the paint job & putting all sorts of ugly scratches all over my vehicle --I went digging around the trash heap at the construction site where I'd been assigned trying to look for some ''alternative'' (preferably VERY ''PAINFUL'') deterrent to (hopefully) once & for all slam the ''message'' home to these disrespectful little b@stards that I'm done playing games with their infuriating asses! (...especially since I've been in absolutely NO mood to run down to the so-called ''humane'' society for a couple of stinky trashy ''traps'' and spend both my time & money trying to alleviate this garbage) By sheer luck (I guess), I'd found a small handful of sharp-tipped construction screws in the trash, then many more still imbedded within some of the trash wood in the same garbage pile, so I'd with drew all that could be found, then sought out a couple of soft but sturdy trash pieces of plywood large enough to cover both of my seats, then configured a 'modified' version of what I'd tried to do months earlier using sewing pins -- but they didn't get ''the message'' then either, and I'm feeling as though I'm all out of 'options': if this one doesn't work....(?)

August 23, 2011 (Tuesday)
19:20, Hawaii Standard Time.
Called my mother early this afternoon after hearing about the N.E. Virginia earthquake, then went out to pay the telephone & internet bill only to be driven to seething anger over the fact that ''The Carlyle Group'' took it upon themselves to determine that we had no more need of in-store human representatives to process our payments in person and give us receipts for payment submissions... so now I'm contemplating shutting off direct-line phone service altogether, going ''cellular,'' and switching over to ''cable'' modem for my internet.
Before returning to the apartment I'd stopped into ''City Mill'' and shelled out $20 of the $200 I'd withdrawn intended to pay the phone/internet bill and purchased a tarp as a replacement for the motorcycle cover those $#!T-stinking CATS have ripped all to shreds (while I'm hopeful they're getting the message about their overly worn-out "welcome" from jumping all on my $#!t as I've been seeing evidence of their attempts to try to keep establishing themselves on my stuff... but because all sorts of other ''substitute'' junk is again cluttering the area it may be some time before it can be determined how effectively the method has worked or how much more time may be required before it's possible to switch over completely to the new covering).
---
ARCHIVES
* ''5-Year Archive'': Autumn 2001 - Winter 2006 *
* ''5-Year Archive'': Winter 2006 - Winter 2011 *
* ''5-Year Archive'': Winter 2011 - Winter 2016 *


Winter 2006 (Dec-Feb) / Spring 2007 (Mar-May) / Summer 2007 (Jun-Aug) / Autumn 2007 (Sep-Nov) / Winter 2007 (Dec-Feb) / Spring 2008 (Mar-May) / Summer 2008 (Jun-Aug) / Autumn 2008 (Sep-Nov) / Winter 2008 (Dec-Feb) / Spring 2009 (Mar-May) / Summer 2009 (Jun-Aug) / Autumn 2009 (Sep-Nov) / Summer 2010 (Jun-Aug) / Autumn 2010 (Sep-Nov) / Winter 2010 (Dec-Feb) / Spring 2011 (Mar-May) / Summer 2011 (Jun-Aug) / Autumn 2011 (Sep-Nov) / Winter 2011 (Dec-Feb)