* Tropical Storm: InfraRed *
~ (archive page) ~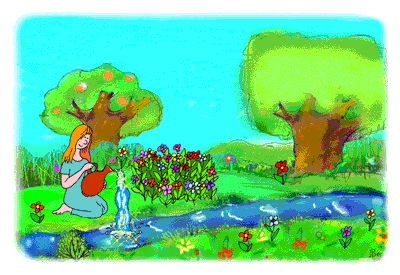 Archive Page:
Autumn 2009
ARCHIVES
* ''5-Year Archive'': Autumn 2001 - Winter 2006 *
* ''5-Year Archive'': Winter 2006 - Winter 2011 *
* ''5-Year Archive'': Winter 2011 - Winter 2016 *


Winter 2006 (Dec-Feb) / Spring 2007 (Mar-May) / Summer 2007 (Jun-Aug) / Autumn 2007 (Sep-Nov) / Winter 2007 (Dec-Feb) / Spring 2008 (Mar-May) / Summer 2008 (Jun-Aug) / Autumn 2008 (Sep-Nov) / Winter 2008 (Dec-Feb) / Spring 2009 (Mar-May) / Summer 2009 (Jun-Aug) / Autumn 2009 (Sep-Nov) / Summer 2010 (Jun-Aug) / Autumn 2010 (Sep-Nov) / Winter 2010 (Dec-Feb) / Spring 2011 (Mar-May) / Summer 2011 (Jun-Aug) / Autumn 2011 (Sep-Nov) / Winter 2011 (Dec-Feb)


Unmentioned Highlights From Previous Quarter
I never bothered to mention that the hole in my tooth was not nearly as severe as I had originally reported. Even so, it's still bad & annoyingly problematic. Other than the constant frustration of dealing with the to-be-expected food particles getting stuck inside, ever since this thing developed it has led to the frequent problem of unintentionally biting the inside of my cheek.
Someone has also been repeatedly tampering with my motorcycle cover, each time furthering the already severe damage it's been enduring these last couple of months: now it is a whole mass of nothing but rips & shreds which I am trying to extend whatever little life left in it as I can by resorting to trying to hold it all together with needles & pins.
Along with the damage to my cycle cover, I keep getting swiped with ever more ''signals'' that I should be making this my year to leave Hawaii permanently. But I fear that I am too far behind on all of the stuff I'm swamped under in order to do so in any sort of a timely fashion: I'm fearful that I may have to ride out the winter here, as I cannot reasonably see myself trying to get myself set up in the cold months on the Mainland. I'm further complicating by trying to give serious consideration to working (and eventually becoming a permanent resident/citizen) of Canada.
...And it still never ceases to amaze (and infuriate) me that the memory of that drug-pushing criminal felon who was shot to death around the corner of this apartment complex by another rival gang of thug criminals half-a-year ago is being kept alive and is STILL being memorialized for his thug criminal life! This, to me, is just so sick and so wrong!

September 7 - 11, 2009 (Monday-Friday)
''Week in Review''
I was pleasantly surprised by the honesty of my fellow apartment complex residents when I realized that I had left my bicycle standing unlocked outside for two whole days (since Monday morning on up to Wednesday evening) and not only found the bicycle had only been repositioned jut to move it out of the way, but everything was intact!
Less can be said about my co-workers thought... I think. I'm only making an ''assumption'' (perhaps unfairly) only because I cannot recall exactly when I took my work belt off after I left work for my off-days. (I had removed other articles of my work uniform before leaving, but am uncertain if my belt was part of that undressing phase.) So far, no one claims to have come across it, and it is NOWHERE to be found in my apartment or among any of my personal affects.
I finally managed to finish editing & naming my final selection of ''screen-themes'' (both ''screensaver'' images and ''wallpapers'') by Wednesday; I now need to concentrate on editing my stray audio files.
Speaking of ''editing,'' I used Thursday evening to take my very first stab at using ''Windows Movie Maker'' to produce my first ''YouTube'' video using that program (...although it was merely presented as a ''test'' video, yet & still I was very impressed with how easy it was to work with... unlike that ''nero'' garbage I had been using!).

September 14 - 17, 2009 (Monday-Thursday)
''Week in Review''
Tuesday night / Wednesday morning, some jackass decided to create a ''clone ('look-alike') account'' of my ''YouTube'' channel page, complete with a slight, barely detectable alteration on my ''username,'' and used it to post bitter harassing comments to me from it -- both to myself directly and via ''stalking" by tracking my comments to other posted video by others. Along with ''Google's/YouTube's'' highly inadequate ''reporting'' system, I did manage to get a complaint through to them, plus made a video which I sent out to my ''friends'' list a few hours later after I'd gotten some sleep just to put them on alert, in case this person did or said anything nasty to them to make it appear as if it were being done in my name. I also responded to the hoaxer a couple of times directly, with the threat of legal action & criminal investigation, especially when (s)he made the declaration in one of the ''public'' comments sections that (s)he had sent my IP address to malicious persons overseas. I'm not certain if it was this threat, or the surprisingly rapid response of the website's investigative team that resulted in this phony account being shutdown by Thursday morning.
I found myself being the latest target of the ''psycho-sisterhood'' camp (or as I described it, 'I made my bones') when I'd finally decided to put my foot down on the neck of their 'standard-bearer' -- a lying mean-spirited drama queen who goes by the username of ''BlakeBarbieDoll'' (which was, from what I understand, originally ''Black'' Barbie Doll), of whom I had in the end (legitimately) questioned the state of her ''mental stability.''

September 21 - 27, 2009 (Monday-Sunday)
''Full Week in Review''
After work Monday morning I finally decided to stop putting off requesting an extended leave of absence as I had planned for the past several weeks already... but because of one particular asshole's whiny complaint to the main office Thursday morning I was taken off schedule until I came in to the office to ''discuss'' what the issue/conflict was which was fueling the same tired complaint. I was told to come in that same day to meet with my scheduling manager about it, but I chose not to bother mainly because I was not entirely certain that the reason for the meeting (which revolved around a job-related 'time readjustment' issue-- for which almost nobody seems to have been on the same page --compounded by infrequent attacks of personal absentmindedness) would not have resulted in a ''mark'' on my performance record. So it was at this point, because of the lame complaints, compounded with all of the other personal pressures I've been trying to deal with & overcome but couldn't due to the severity of the work schedule (which the office, it seems, made no real efforts to ''readjust'' for me as I had requested just before I took my paid vacation in July), that I decided that it was yet another sign to take that 'next step' into ''making that move,'' and so I went in the next day (Friday morning) and submitted my official resignation.
As I was preparing to go to the office to make my resignation request and turn in my assigned equipment, the motorcycle decided it wanted to play ''choking engine'' with me again. Fortunately this time, I was able to get it to turn over before the battery drained on me. Because of this, and partly to enjoy some open-aired ''relax'' time, I decided to do some random riding around throughout the ''Kalihi Heights'' area.
Tried calling ''ohana'' Saturday, was able to connect with my mother. During this conversation I was informed that the growth my sister had removed was cancerous: she had to return to hospital to make certain they removed all of it, and I have yet to learn what after-surgery therapy she'll be made to undergo.
---
ARCHIVES
* ''5-Year Archive'': Autumn 2001 - Winter 2006 *
* ''5-Year Archive'': Winter 2006 - Winter 2011 *
* ''5-Year Archive'': Winter 2011 - Winter 2016 *


Winter 2006 (Dec-Feb) / Spring 2007 (Mar-May) / Summer 2007 (Jun-Aug) / Autumn 2007 (Sep-Nov) / Winter 2007 (Dec-Feb) / Spring 2008 (Mar-May) / Summer 2008 (Jun-Aug) / Autumn 2008 (Sep-Nov) / Winter 2008 (Dec-Feb) / Spring 2009 (Mar-May) / Summer 2009 (Jun-Aug) / Autumn 2009 (Sep-Nov) / Summer 2010 (Jun-Aug) / Autumn 2010 (Sep-Nov) / Winter 2010 (Dec-Feb) / Spring 2011 (Mar-May) / Summer 2011 (Jun-Aug) / Autumn 2011 (Sep-Nov) / Winter 2011 (Dec-Feb)