* Tropical Storm: InfraRed *
~ (archive page) ~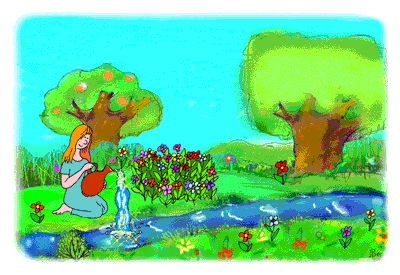 Archive Page:
Autumn 2006
ARCHIVES
* ''5-Year Archive'': Autumn 2001 - Winter 2006 *
* ''5-Year Archive'': Winter 2006 - Winter 2011 *
* ''5-Year Archive'': Winter 2011 - Winter 2016 *


Autumn 2001 (Sep-Nov) / Winter 2001 (Dec-Feb) / Spring 2002 (Mar-May) / Summer 2002 (Jun-Aug) / Autumn 2002 (Sep-Nov) / Winter 2002 (Dec-Feb) / Spring 2003 (Mar-May) / Summer 2003 (Jun-Aug) / Autumn 2003 (Sep-Nov) / Winter 2003 (Dec-Feb) / Spring 2004 (Mar-May) / Summer 2004 (Jun-Aug) / Autumn 2004 (Sep-Nov) / Winter 2004 (Dec-Feb) / Spring 2005 (Mar-May) / Summer 2005 (Jun-Aug) / Autumn 2005 (Sep-Nov) / Winter 2005 (Dec-Feb) / Spring 2006 (Mar-May) / Summer 2006 (Jun-Aug) / Autumn 2006 (Sep-Nov) / Winter 2006 (Dec-Feb)


Unmentioned Highlights From Previous Quarter
I'm still behind on my Mac-to-Windows file transfer situation -- being held up by reviewing, repairing and/or replacing my audio files and/or their ID-tags. Major pain in the posterior! As a result, I've also been falling way behind on my ''housekeeping'' duties.
I've lately been getting myself addicted to that YouTube thing. I've especially been taking an interest in many of the ''anime'' series being posted by various individuals which would not normally have been seen otherwise. Thanks to the way certain people have been uploading complete series of programs onto this resource (of course ''in violation'' of some supposed rules against ''copyright infringement'' and such) I was inspired to add two new animated titles to my DVD collection AND was able to be spared from making a purchasing mistake of a couple other titles I had once been curiously considering.
Oh, yeah... and (to no surprise) no mention whatsoever anywhere about the event(s) which called out a dozen-plus police response units to a club fronting Kapalama Canal last month -- zilch, zip, nada, zero, big red ''X''....
* (Update Note: I've also just learned that I had neglected to upload journal archive page for the previous quarter ... as if anyone other than myself could really give a rat's sack.)

September 11, 2006 (Monday)
23:10, Hawaii Standard Time.
What a helluva week this has been! I've been horrendously sick since last weekend, so much so that when it really began to take me over the Sunday before last I'd actually asked the main office to send someone to take over the remainder of my work schedule for the week... which is an extreme rarity for me, since I would normally just try to crawl off somewhere hidden and try to sleep it off. But whatever the eff it was that got into me was really slamming me senseless in every way except for runny nose, nausea or diarrhea, so it wasn't just some meager-assed ''cold virus'' simply intent on causing me ''discomfort.'' I'd been hit with muscle aches everywhere (especially leg cramps, which interfered with my job big time, since it requires a lot of walking), headaches, prolonged lightheadedness and dizziness, the bizarre paradoxical symptoms of both fever and chills, sweating, and violent nasty phlegmy coughing. Currently, I am still fighting the coughing episodes (aggravated by the phlegm that won't dislodge from my throat), which are easing up somewhat, but are still causing me major difficulties -- I also suspect that these coughing episodes are responsible for the reoccurrence of blood in my urine, which had not been much of a problem since having that symptom checked out back in early 2002.
Picked up the four (4) paychecks I still had waiting in our company's payroll department, but the real motivation was to go in and speak to the scheduler(s) and account manager to complain bitterly about a co-worker they had been pairing me up with for over the past month and to suggest that if they did not feel it proper to outright reassign that jackass at some other locale then to at least assure that I would not ever again have to work together with that idiot on the same shift. I was very pleased to learn, however, that the ''Big Boss'' at our contract site (the guy to whom our office answers) had finally decided that he, too, had had enough of this moron and had asked for his permanent removal just this morning before I even rode out to the office to register my own complaint. (For the entire time that I had worked with the man I had been trying to just deal with the situation in a ''grace under pressure'' sort of way and give him the benefit of the doubt, even going so far as to hope I was being cluelessly cruel to someone who might have actually been showing signs of mental degeneration, because I honestly did not want to make myself believe that someone could just NATURALLY be so stupid! But the events that all surrounded working with him yesterday afternoon drove in the lynchpin, and I finally had to be honest with myself and acknowledge that the guy simply had a massive ''no-care'' attitude!)
And even though I really don't want to bring this up at all, it is the fifth anniversary of the ''al Qaeda'' attacks on NYC and DC, and it was on this date I made my first ''official'' entry (''technically'' the 'second' actual entry) in these online personal journal pages. And in reviewing that first entry from the very date when the attacks occurred, I find that my sentiments and observations are still very much the same. And considering the recent ''media events'' surrounding this particular ''anniversary,'' I was amused (in a sad way) to learn that my closing statement on that date proved to be somewhat prophetic:
I just wonder how ''Repugnantcans'' are going to try to twist this whole thing around in order to somehow blame Hillary Clinton for its occurrence. You just know somebody's going to try!
...Can you say, ABC-TV -- ''The Path To 9/11''? I only missed it by the ''name'' and ''sex'' of the ''Clinton'' they would go after to fault for George W.'s incompetence! But, of course, it was absolutely no surprise to me that the ''ABC'' (''Always Blame Clinton'') Network would produce such a disgusting and mean-spirited ''swiftboating'' political attack ad of lies and deceptions -- after all, this is the network whose ''parent company'' is ''Mickey Rat,'' who's also the ''parent company'' of ''MIRAMAX FILMS,'' who vehemently refused to promote and distribute one of its own films, Michael Moore's ''Fahrenheit 9/11''! (As Edward Furlong's ''John Conner'' character said to Schwarzenegger's cyborg alter-ego in ''Terminator 2: Judgment Day'' ''...Are we learning, yet?'')

September 19, 2006 (Tuesday)
20:30, Hawaii Standard Time.
Got one of those mysterious urges to look up what was going on in my old hometown of Lawrence, Kansas, mainly via some video clips from the local cable news program. Once there I became curious about a Sunday morning fire in ''East Lawrence'' that they were reporting on, and I learned that it had involved a family some of whom I knew somewhat personally. The sole survivor, the wife, was someone I had worked with at the medical supplies factory prior to my leaving Kansas, and her husband's son, Charles Jr., I kind of knew back in the days (in the photographs of him that were posted I was shocked at how old he now looks). I also learned that the father, Charles Sr., who was one of the victims, was instrumental in converting a former liquor store on 7th St. I was very familiar with into a church and that the minister who performed the small & simple marriage ceremony for my former wife & me was its pastor.
I had also tried to schedule another appointment with one of my previous ophthalmologists early this morning, but I was told by the appointment maker that I would have to be called back: I had not heard anything back from anyone all day (no surprise there).

September 23, 2006 (Saturday)
23:25, Hawaii Standard Time.
Ran into Sang-Yeon (the older Korean lady I first met early in June) at work again this morning. She had been to the ''Farmer's Market'' on campus where she had purchased the box of macadamia shortbread cookies she gave me upon meeting me again. I had just passed through the area earlier while training my partner for the day, and I had noticed before running into Sang-Yeon again that the same box of cookies she had offered me were being sold for ten to twelve dollars for the little 10 oz. box (I tried not to accept such a costly item, but she insisted).
I also saw in the newspaper headlines of the Honolulu Advertiser that Kelly Hill's prostitute-rescue organization, ''Sisters Offering Support'' (''SOS Hawaii''), will be closing its doors as a result of loss of funding & financial support. Once again, the ''good guys'' lose!

October 16, 2006 (Monday)
09:30, Hawaii Standard Time.
Of course by now everybody and their unborn great-grandchildren know that the state of Hawaii was rocked yesterday morning by a pretty powerful earthquake. I was actually in the midst of writing a journal entry about it when the second major rumbling occurred -- it was shortly after that when the Islands lost electrical power. (I don't need to go into any more details; it has been detailed and catalogued more than enough already.) Personally, I thought it was a pretty fun ride. My main concern was how long it was going to take to get Oahu back up on the power grid, not so much because wider range of effects related to the shutdown, but primarily because I did not want my refrigerated/frozen foodstuffs to get to warm to warrant any sense of unease (selfish prick, aren't I? -- I'm just so glad that my ''Blue Bunny'' ice cream hadn't been on sale for quite a while, so I was spared from that worry). Doing a bit of ''reverse engineering,'' if you will, from my shortwave radio's timekeeper, I was able to backtrack the time and determine that ''our'' residential & business area (''Chinatown'') had power restored right around 19:00 (7 p.m.), but that was still literally a whole half a day later!
On the ''plus'' side, I think it was a good thing that these events had occurred on a Sunday. Had they happened any other day of the week, I think there would have been utter chaos.
On top of the ''Rumble in the Pacific,'' most of the state was also placed under a ''flash flood watch'' until this afternoon, so we got rained on quite a bit throughout the day & night, but still manini ("small-kine stuff") as compared to what I've come to consider ''serious weather.''

October 17, 2006 (Tuesday)
23:05, Hawaii Standard Time.
Called my mother last night right after 6-in-the-evening and talked with her for about two hours, the longest I'd ever talked with her or anyone else on a long distance call. Afterwards, I spent some time on the Internet 'til over 2 O'Clock in the morning, and I truly have no idea what I could have been doing to swallow up so much time, although part of it involved researching DVD writers, related media discs and system memory, all as part of preparation for my intended future system upgrade to Windows ''Vista'' OS.
I placed an on-line order and doubled-up on my RAM (to the maximum 2 GB expansion limit) mainly in response to the recently acquired knowledge that for the current RAM I have installed on my system ''Vista'' would suck up nearly half of it.
I did some out-of-the-house shopping this afternoon and evening to a purchase a DVD ''super drive'' as was both recommended by a co-worker and which I was already beginning to understand that I was eventually going to need. I also spent what must have been a good twenty minutes mulling over ''Maxell'' DVD recordable media, trying to decide between the gold-backed 'DVD-R's or the classic silver-backed 'DVD+R's, finally deciding on the latter (supposedly, the '+R's are better quality and more stable, so I figured I'd buy into the hype since they both cost the same).
I also spent over $50 on three tiny bottles of fragrances at ''The Body Shop'' in Ala Moana Center. I stopped short of spending $63 on a bottle of YSL ''Opium'' at the Ala Moana ''Macy's,'' opting to try tracking it down for less somewhere else, hopefully.
I picked up a few other things at various places, but I still did not get around to getting everything I had planned on, so the rest is going to have to wait probably until Friday -- tomorrow's not good, as I'm scheduled for the eye exam I scheduled about three or four weeks ago.

October 23, 2006 (Monday)
20:15, Hawaii Standard Time.
My mail-order RAM modules for the ''HP'' arrived at the post office this morning, along with my latest order from Amazon.com, which included former Counterterrorism Czar Richard Clarke's audiobook, ''Against All Enemies'' (as recommended by former president Bill Clinton on ''Fox News Sunday,'' in his outbursts to that smarmy smirking weasel & waste of Mike Wallace's DNA).
I also heard back from Annie in an email after all this time. It was nice to know she was alright.
After picking up my most recent paycheck later in the afternoon I rode out to Pearlridge Mall to complete most of the shopping for the items I had not been able to finish purchasing last week, along with a couple more scent purchases, including my ''Opium'' purchased at Sears. I was also able to renew my motorcycle registration at the Satellite City Hall there.

October 25, 2006 (Wednesday)
21:30, Hawaii Standard Time.
Finished the last bit of my shopping & bill-paying errands this afternoon... and yet again forgot to deposit my most recent paycheck. Now I've got a whole mess of ''receipts'' to work my way through so I can bring my checkbook up to speed and find out how much more money I spent over this past half-week that really didn't need to be, for the most part.
My final stop was at the Suzuki motorcycle shop with the intent of test riding the new ''K7 Burgman 400''-- with no real intent of purchasing it, although I was having some almost genuine 'second thoughts' about it once I got 'up close & personal with it --but they merely had it sitting in the showroom without having had it 'serviced' for test riding, and the salesperson was sounding like he was wanting dissuade me from doing so by continually suggesting that there was likely no real difference in the ride/handling/etc. from the previous years' models, despite having been almost completely redesigned inside and out.
...And ''Rash Loudmouth'' (Rush Limbaugh) gave me yet another reason to despise his pompous, vile, hate-spewing hypocritical punk-ass when he went after Michael J. Fox as he did, besmirching the man for being sick with Parkinson's Disease, first by suggesting that Fox was 'faking it' or ''exaggerating'' his symptoms, then (after his so-called 'apology') falsely claiming that Fox admitted in his own book that he often ''goes off his meds'' whenever appearing in before a stage gathering or event to call attention to his illness (which is a double lie -- what Fox said in his book, ''Lucky Man,'' is that his medication has ''on'' periods, when the meds are working properly, and ''off'' periods, when they are either not working effectively or in a timely fashion; Fox's ''admission'' about going off his meds concerned when he made an appearance before a Senate Appropriations Subcommittee Hearing in 1999 so that they could see and understand the true and truly ravaging effects of his disease). Then ''Limpballs'' (who's got some nerve berating someone else for 'going off their meds') had the audacity to suggest that because Fox was appearing in a political ad for a Democratic Party candidate he was being ''exploited'' by the Democrats! ... so where was ''Limpballs'' two years earlier, when the same Michael J. Fox was being (to use Limbaugh's own words) ''exploited'' by REPUBLICAN senator Arlen Specter of Pennsylvania, for whom Fox appeared in a political ad to urge voters to support Sen. Specter? -- Filthy f*cking thuggish HYPOCRITES! (i.e., Limbaugh and the rest like him!)

November 1, 2006 (Wednesday)
22:30, Hawaii Standard Time.
Had to do some last-minute running-around in the rain unprotected to rush an ''income verification'' form to my employer and to run off photocopies of my check stubs & bank records because I just found out late this afternoon that the property managing company who usually mails my re-certification notice to me and faxes the income verification form to my employer claimed that a notice was sent out to me, which I never received, and the office informed me that they had not received a faxed copy of the form they'd normally have received. So I can't be certain how-- or if --this situation is going to work itself out, since I'm trying to get caught up so late in this game.
As if to add physical torture to the mental anguish I'm being put through at this time, I've finally gone ''all the way'' and entirely shaved my legs (and buttocks) for only the second time in this life, and I know I'll be going through hell as things begin to grow back, but I'm hoping I can keep it maintained and hopefully adjust to it as I have managed to with my underarms & pubic region.
P.S. -- It is also nice to hear Mike Malloy on the air again, this time for the newly-launched ''novaM'' Radio Network. ''Gambatte-yo!''

November 4, 2006 (Friday-Sunday)
Weekend In Review
The ''G4 iMac'' decided to kick out on me again Friday morning (an ''OS X'' contribution, of course, when I tried to force it to restart in full ''OS 9'' mode). I spent much of the day & night trying to tweak through the various ''software install/restore'' discs to try to call up my hard ''diss'' which kept refusing to mount, but what the ''first aid'' application assured me was still hiding in there somewhere holding all of my personal files hostage. It wasn't until my next to final attempts to ''repair'' the disk by trying to use an old 3rd party 'utilities' disc that it somehow recalled everything simply upon loading the software disc, regardless of the fact that I could not execute any ''repair'' commands. After this scare I began exchanging many of the new(ish) files between machines via crossover cable and trying to put greater emphasis on getting my sound files up to speed so I can burn them to backup discs as soon as possible before this 'Macinmonster' throws something else at me!
Sang-Yeon spotted me on campus again Saturday, having again made a few purchases at the ''Farmers' Market'' held in the parking lot by the ''Chapel,'' and again she offered me a food gift (a small cluster of 'apple bananas'), then pulled me along with her where she decided to buy a couple of papaya and a plate of fried rice (I insisted on the 'smaller' serving size). It's not that I don't appreciate her friendly gestures and often difficult 'language barrier' conversations, but I am beginning to feel just a tad bit uneased by all of the attention & favors. I suppose I wouldn't mind it so much if we could communicate better.

November 8, 2006 (Wednesday)
13:15, Hawaii Standard Time.
I am not entirely surprised that ''Demonrats'' ("Democrats") took control of the House of Representatives and made substantial gains in the Senate, but what I find truly surprising is that ''Repugnantcans'' (''Republicans'') did not somehow ''manage'' to maintain control, despite their braindead zombie army of fear-manipulated followers supporting them regardless of what they say or do, and despite their slew of typical thug-like dirty tricks to restrict or prevent voting for any "opposition" candidates. (The word "opposition" placed deliberately in 'quotes'.)
Regardless of all the nationwide celebrating that's sure to be going on amongst Democrats, I am not confident that much is going to change. Although it did catch me off guard that the ''Butcher of Baghdad'' (the ''new'' one, Defense [sic] Secretary Donald Rumsfeld; not the ''original'' one, Saddam Hussein) tendered his resignation in response to Democratic control of-- at least until we learn the results of the ''Senate'' vote --the House wing of the Congress. (No more 'rubber stamps' and 'blank checks,' Baby! Buh-Bye! -- Yeah, I know... ''too little; too late....'') I honestly thought we'd have to put up with that evil bloodsucker latched onto our collective throat throughout the rest of ''Baby Doc's'' bogus ''elected'' terms.
(That's right! -- Make NO mistake that I am still on record as saying that ''King George II'' and his controllers will ''maneuver'' things in this country-- or perhaps in one of our ''territories'' --to either ''allow'' or ''make it seem like'' another major ''terrorist attack'' against the United States, so that he/they can declare ''martial law'' and establish a bona fide dictatorship -- as Bush has on several occasions admitted would be his ideal vision for the nation with himself as titular head!)
In any event, it will still be worth it to find out how that ''drug-addled gasbag'' (as Paul Begala referred to ''Rash Loudmouth'') deals with the fact that his obnoxious & disgusting attack against a sick man (Michael J. Fox) was undoubtedly largely instrumental in the election of Clair McCaskill in the ''Show Me'' state! -- Pompous prick!
I'd also like to see the Dems pull off a Senate victory as well, but only so I can see what that jackass ''Bully O'Liar'' (Bill O'Reilly) looks & sounds like with yet another pin plunged into that overly inflated head of his!
...And I'd LOVE to watch them ALL implode when Nancy Pelosi is named ''Speaker of the House!'' These Right Wing bastards have been dogging her worse than they had Hillary Clinton!

November 15, 2006 (Wednesday)
21:50, Hawaii Standard Time.
While staring down the muzzle of a possible eviction myself, I found myself engaging in a bit of evicting undesirable tenants of my own very very early this morning (post-Midnight) when I discovered that these nasty assed ants which I have to keep chasing out of here something like thrice every stinking year, who usually take up residence inside my baseboards from some outside location, had expanded their expedition and set themselves up inside several of my DVD cases -- and the filthy bitches just had to establish their newfound colonies inside my unreplaceable treasure, ''THX-1138'' "laserdisc" transfer (of the ORIGINAL movie, not that CGI-infested garbage ''Jerk Lucas'' B.S. ''Director's Cut'' toilet paper) and several units of my ''Urusei Yatsura'' collection (which I'm sworn never to replace if it means giving their US distributor, ''AnimEigo,'' any more of my money, ever since they began littering their English subtitle ''translations'' with nasty obscenities & profanities toward the end of their production run)!

November 24, 2006 (Friday)
22:40, Hawaii Standard Time.
A lot has been affecting me-- mostly negatively --since late last weekend.
I find myself increasingly ''taking advantage'' of my ''inside knowledge'' as well as uprising ''situations'' at my jobsites to undesirable levels. It has been the result of a culmination of all the frustration I've felt ever since being assigned to a location where I am now required to work with ''partners'' rather than my usual 'one-man' jobs where I have sole responsibility. This arrangement has been corrupting me for a number of reasons, mainly because I've been feeling 'put upon' by my fellow employees for trying to do my share of the work in ''proper'' fashion, which equates to me actually doing ''work-and-a-half,'' since ALL of the people I have ever been partnered with either ''sit-out'' the stretches of time that they are ''supposed to be'' engaging in other required ''supportive'' activities or, in the case of newly (and ''properly'') trained 'replacement' workers, eventually degrade to this same condition.
Now I have recently been feeling 'pushed to the edge,' so to speak, with what now seems to me a certain lack of caring on the part of the contracting employers, as it regards their perceived lack of concern for important issues we bring up or particular observations we make. All too often, it's been becoming plainly obvious to many of us that our words and thoughts on matters relating to the job we're asked to perform are largely ignored by those to whom we report.
As a dishonorable response to these things, I have become exceedingly more deliberate with regard to my ''taking advantage'' of situations as they've been presenting themselves to me. And yet, the sense of guilt I experience each time is not lessened.
I figured I was probably being ''punished'' for these latest things Monday morning when the heavy picture I have leaning against the wall, resting on top of my ''media center'' shelf, fell between the two and severed the power cord to my modem network, leaving me completely without Internet access! Somehow I managed to-- for the very first time ever! --successfully splice the wires, saving me any added expense or humiliation -- but because it was my first-ever successful splice, I'm afraid to wrap the exposed wires in any sort of electrical tape out of fear of causing the splice to become either undone or somehow ineffectual.
I've also been attempting to use the new DVD ''combo'' drive in the PC to try to burn a file to DVD+R disc and have either been having the worst of all luck with it or I'm dealing with a defective hardware and/or software product. First, I spent nearly a full day (i.e. a ''24-hour'' day) downloading, then re-downloading, a ''.iso'' file of the BBC documentary, ''The Power of Nightmares,'' from the ''Internet Archive'' with the hopes of having it replace the DVD-R currently in my collection. But the disc drive is reacting in ways which I do not know if it is normal or not (identifying itself as a ''CD drive'' with the insertion of a blank DVD+R disc, declaring that a disc is not installed, etc.), even after I scrubbed & reinstalled the software/drivers. Also, the ''.iso'' file itself claims that it is not ''readable/compatible'' with the ''nero'' burning software. But my DVD-R of ''THX-1138'' (the same ''blue'' color as my DVD+R blank discs) loads & plays fine, and I have just learned (literally a couple of minutes ago as of this writing) that the ''Nero Info Tool'' shows everything that it's supposed to, even upon insertion of the blank DVD+R media, so I don't know exactly what dahell is going on. I'm convinced, however, that it would have been far less hassle on an equally configured Macintosh, had I gone that route. But because of the ''.iso'' incompatibility (supposedly), I spent about another half-day (12 hours) downloading the three individual ''parts'' of the series, then dealing with new frustrations as I tripped my way through the ''nero'' application to assign my choice of ''chapters'' to each segment.

November 25, 2006 (Saturday)
23:45, Hawaii Standard Time.
I can't say for sure if ''I've'' been found out, but it would appear that somebody has! I've lost a major part of the ''special access'' I was making reference to in my combination sob-story confession in last night's journal entry. I discovered this afternoon that the building that I once had all the 'secret access' to is seemingly no longer such a secret, as virtually all of the locks on the doors have been changed. Perhaps this is part of God's way of telling me (or perhaps more accurately, scaring me) to get myself back on track, because I'm ultimately only doing damage to myself.

November 28, 2006 (Tuesday)
22:15, Hawaii Standard Time.
Finally got Straub's resident ophthalmologist to recognize that I really do require cataract surgury for my left eye (took long e-phukking-nough!), yet even in light of this realization he still wants me to ''try wearing bifocals'' before hand (for just two months), which will do absolutely NOTHING to help me see any clearer, except to 'see' how 'clearly' my money gets siphoned away from me for additional completely ineffective treatments. This constant push to get me to purchase bifocals (or lenses of ANY kind, especially when I don't have a 'vision plan' as part of my insurance package), which everyone already knows will offer no kind of an effective solution in my case, has me wondering if they might not be getting some sort of incentives or 'kickbacks' for pushing patients in this direction... I wouldn't be at all surprised.

November 29, 2006 (Wednesday)
23:30, Hawaii Standard Time.
During a couple of bill-related errands this afternoon I got say a brief hello to Mary, the tall somewhat unskinny girl whom I had a major crush on about a decade ago when we were both residents at the 'transitional housing' facility on Isenberg St. (In fact, I don't think I could ever really get over that crush I've never revealed.) We had no chance to do more during this meeting that to share glances and greetings, as I was peddling down the road and she was preparing to board the bus coming up the road directly behind me. Unrequited love can be so cruel....
The bank teller today also confirmed upon my most recent paycheck deposit that my account record is larger than my math, and I have no idea where I went wrong in figuring my balances. No doubt this is a product of my unrelenting habit of procrastination.
---
ARCHIVES
* ''5-Year Archive'': Autumn 2001 - Winter 2006 *
* ''5-Year Archive'': Winter 2006 - Winter 2011 *
* ''5-Year Archive'': Winter 2011 - Winter 2016 *


Autumn 2001 (Sep-Nov) / Winter 2001 (Dec-Feb) / Spring 2002 (Mar-May) / Summer 2002 (Jun-Aug) / Autumn 2002 (Sep-Nov) / Winter 2002 (Dec-Feb) / Spring 2003 (Mar-May) / Summer 2003 (Jun-Aug) / Autumn 2003 (Sep-Nov) / Winter 2003 (Dec-Feb) / Spring 2004 (Mar-May) / Summer 2004 (Jun-Aug) / Autumn 2004 (Sep-Nov) / Winter 2004 (Dec-Feb) / Spring 2005 (Mar-May) / Summer 2005 (Jun-Aug) / Autumn 2005 (Sep-Nov) / Winter 2005 (Dec-Feb) / Spring 2006 (Mar-May) / Summer 2006 (Jun-Aug) / Autumn 2006 (Sep-Nov) / Winter 2006 (Dec-Feb)