* Tropical Storm: InfraRed *
~ (archive page) ~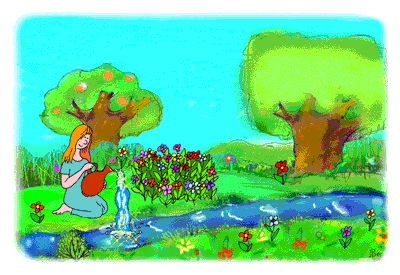 Archive Page:
Spring 2005
ARCHIVES
* ''5-Year Archive'': Autumn 2001 - Winter 2006 *
* ''5-Year Archive'': Winter 2006 - Winter 2011 *
* ''5-Year Archive'': Winter 2011 - Winter 2016 *


Autumn 2001 (Sep-Nov) / Winter 2001 (Dec-Feb) / Spring 2002 (Mar-May) / Summer 2002 (Jun-Aug) / Autumn 2002 (Sep-Nov) / Winter 2002 (Dec-Feb) / Spring 2003 (Mar-May) / Summer 2003 (Jun-Aug) / Autumn 2003 (Sep-Nov) / Winter 2003 (Dec-Feb) / Spring 2004 (Mar-May) / Summer 2004 (Jun-Aug) / Autumn 2004 (Sep-Nov) / Winter 2004 (Dec-Feb) / Spring 2005 (Mar-May) / Summer 2005 (Jun-Aug) / Autumn 2005 (Sep-Nov) / Winter 2005 (Dec-Feb) / Spring 2006 (Mar-May) / Summer 2006 (Jun-Aug) / Autumn 2006 (Sep-Nov) / Winter 2006 (Dec-Feb)


Unmentioned Highlights From Previous Quarter
With the implementation of Hawaii's so-called "bottle bill" (i.e., instituting a non-refundable 1¢ surcharge and an additional 5¢ "deposit" on all beverage containers-- glass, plastic and aluminum --up to 64 fl. oz. in quantity) came also the end to my "addiction" to carbonated soft drinks (as I rarely consume such products from fountain taps). Unfortunately, because of my refusal to pay these extra bogus charges, it also affects all future purchases of healthier products such as cranberry juices & the like.
I call the charges bogus for a number of reasons:
(1) - When I was a keiki we, too, would pay either 5 or 10 cents extra for "return deposit" soda bottles which, adjusting for inflation, would have been equivalent to roughly 20 & 40 cents respectively back in the day (a REAL 'incentive' to return such containers, by modern day comparisons)...
(2) - When we did "deposit/returns" when I was a child we could simply return our empties to ANY grocery store or supermarket and be compensated (Hawaii's new measure requires customers to transport however many or few empty containers to one of a small handful of "stations" scattered about several locations across the Island)...
(3) - When recycling aluminum cans became the big thing, not only would supermarkets take these also (at least the ones in Kansas did while I lived there), but whoever was established to receive them would prefer-- in some cases even require --that they be crushed ahead of time, to make weighing easier, but it would also make transporting them to the locations easier and more convenient for the returner, as they could save space and cart larger quantities at the same time (Hawaii's bright idea is to require that ALL returned containers not only not be crushed but also must be "cleaned out" before bringing them to the designated location)
All of these factors taken together prove the lie to Hawaii's claim that their goal is to encourage recycling! Our state has not instituted a recycling "incentive"; what it has introduced is a progressively costly inconvenience and a major pain in the ass! They ought to just call it a "new tax" and be done with it already!

March 13, 2005 (Sunday)
((Previous Week In Review))
Almost missed my appointment to retake my driving test Tuesday because one of the company's account managers at work, who's been allowing me to use his vehicle to take the road test, had forgotten to mark it down in his appointment calendar. Not that it would have mattered anyway -- I still lost my application fee for a second time in a row: I was once again given failing marks on the test. I got the same tester as last time, and she seem to take glee while she's twisting in the knife as she's informing people of their failing mistakes. I'm thinking of taking someone's suggestion for me to take my next driving test in Kaneohe.
Now that I have failed another road test, I let the schedulers know in the office that since I will not be driving for them anytime too soon that I once again want to re-negotiate my workdays so that I can get my Sunday mornings back (for the last five weeks I agreed to cover for them at a location during its ''trial'' phase).

April 10, 2005 (Sunday)
18:50, Hawaii Standard Time.
I was reeling from the effects of another phantom illness that crept up on me during my sleeping moments yesterday morning and was felling worse by the time I was expected to go into work ''off regular schedule'' because I had been asked the previous day (Friday) to conduct training for two new people who were selected to cover the days I had lost due to requested schedule readjustments. Relieved that I did not have to go in an hour later than I had originally thought, it gave me a little extra time to get rested and try to eliminate from inside me whatever was making me feel miserable.
The first training I conducted (at the high rise condominium) seemed to be progressing well, until we got to the top level of the open-air patio, when the trainee began to succumb to panics of vertigo.
The second training also went relatively well, though I stayed over several hours beyond my ''completion'' time before finally deciding to return to the apartment sometime after 3:00 a.m.
This afternoon I had to trash and reinstall iTunes, which suddenly refused to launch in ''OS 9'' -- and the only thing that I can connect with whatever made it start acting all buggy is that when I launched the app in that brain dead ''OSX'' it tried to automatically ''update/transport'' my mp3 library from ''OS 9.'' Now I've got to restructure everything all over again.

April 20, 2005 (Wednesday)
21:15, Hawaii Standard Time.
I just made the final cut a few moments ago and severed the umbilical keeping that parasitic credit card company latched onto me for the past year and a half. I just finished paying off the remaining $650 balance on the ''Dark Princess,'' so now she's officially mine! I might not have been so determined to get the debt knocked out of the way so soon before my target date of June, except that when Providian's website screwed up my attempt to make an online payment two months ago (which was reconfirmed by another screw up with this latest payment attempt) they wanted to assess me a FORTY DOLLAR ($39, to be exact) ''late payment'' fee!!! Thankfully, they were ''nice'' enough to take into consideration the difficulty I had with their website, so they deferred the late charge, but it was still enough to motivate me to get out from under the remainder of the debt as quickly as possible.
I gave the motorcycle a MUCH needed bath after returning from the Wednesday afternoon ''Bible Study'' group at the Branch Office on ''Kam IV'' Road earlier this afternoon (my first since being excommunicated), and after being held up by one of ''Honolulu's Finest'' who'd intended on citing me for ''riding'' her on the sidewalk in order bring her back into the apartment complex courtyard where we are allowed to keep our various two-wheeled modes of transportation.
And early this morning I reached another 'breaking point,' as it were, and-- as I had already threatened to do --placed an order for the ''Region-4'' ''50th Anniversary'' edition of the 1954 original Japanese version of ''GOJIRA'' (''Godzilla'') from a DVD outlet in Australia! Now that I've cast my protest vote, a 'target release date' for the official ''Region-1'' edition will pop up sometime within the next two weeks, as seems always the case.

April 25, 2005 (Monday)
09:15, Hawaii Standard Time.
Got hit with a severe case of intestinal cramps in the pre-dawn hours yesterday. By the time I had to go in to work tonight I had developed a throbbing eyeball and was zoning out. So I was feeling most cranky and in absolutely no mood to deal with those immature buttheads after the hell they put me though Friday. So almost as soon as I got to work and witnessed their infraction of the rules again and as always, I decided that I was just too much at the end of my unraveling cord to baby them again and again and again and again and again. So rather than saying anything to them this time I placed a call to the police in order to have them deal with the situation, because I was about ready to go ballistic. I called the office this morning to express my desire to be reassigned from that location as soon as possible, because I just decided that I could not deal with them anymore and that I might at some point resort to throwing & breaking things. And it's not like I'm alone -- the new manager who started there in March has already resigned because of these college hoodlums!

April 26, 2005 (Tuesday)
23:20, Hawaii Standard Time.
Based on several discussions I've had with the resident manager at the Kapiolani location-- the most recent being last night --as it related to his dissatisfaction with the person who covers the nights in which I did not work there, and given the extra push by his confiding in me that he had (again) spoken with our account supervisor about this person's unreliability and had now reached the point to where a request to have the other worker replaced had been made, I saw this as my opportunity to get a better foothold at the site and at the same time wash my hands clean of those immature hellions who call themselves ''college students'' behind Puck's Alley. I had tried to get the ''regular'' spot at the Kapiolani Bvd. location several weeks earlier, but it was given to the current guy being complained about before I had a chance to put in the request -- since then, however, I had managed to snag a couple of what are considered among the ''sweeter deals'' among the grunts & peons of this company and I had no intention of forfeiting either of those, so I confirmed the 'request to replace' order with the account overseer then presented the scheduler with a rather awkward but workable schedule fitted around my other accounts & church attendance times.
Earlier this morning in the pre-dawn hours I dug out an internet router from our dumpster. By all ''appearances,'' it is in working condition; I won't know for certain until I can acquire a couple of extra ethernet cables to test it out.
I had also managed to find out that Air America Radio has finally supplied us with audio archives of their programs! (I say ''finally,'' but at present I'm not really sure just when they finally got around to providing it.) Naturally, I had to get the very first premier broadcast program (''The O'Franken Factor'') -- I already had Randi Rhodes' national debut program as broadcast by her West Palm Beach, Florida affiliate station and former workplace, WJNO, AM 1290.

May 10, 2005 (Tuesday)
19:25, Hawaii Standard Time.
Well... it's official -- ''The Carlyle Group'' are now the new owners/operators of our telecommunications company. Shit!
I also posted my first offers onto the ''Freecycle Honolulu'' site in ''Yahoo! Groups.'' (''Freecycle'' is part of some national exchange network where people can ''recycle'' unused or unwanted items by allowing others in the group to claim them for themselves, thus saving participants from the hassles of trying to sell/resell items or from the guilt & uncertainty of throwing away items which are still in workable/reworkable condition, etc.) One of the items I put up-- the slingshot I had purchased some years ago in an attempt to rid our apartment complex from some noisy-assed cats that a former resident kept feeding & encouraging, before I finally went to the resident manager and requested permission to set traps from the animal shelter --received a much more popular response than I had expected (from both men and women), even though I explained that the rubber pulley was beginning to show signs of wear.

May 22, 2005 (Sunday)
((Previous Week In Review))
I accidentally showed up at a different jobsite than the one I was scheduled for Wednesday morning (I confused it with another site I work at on Fridays with the same time schedule.)
At the next jobsite on Kapiolani Bvd. later that night I found a discarded Taco Bell / Pizza Hut promotional music CD single which was released locally to promote one-time ''American Idol'' contestant Jasmine Trias.
Also, this thing with Freecycle.org is proving less than a fulfilling experience: Only one person has actually committed to accepting the item they took interest in.

May 23, 2005 (Monday)
18:30, Hawaii Standard Time.
The woman who accepted the first item she expressed interest in (and the only one thus far to actually meet with me to make the exchange) agreed to accept the nbsp;''Muppets'' DVD I removed from my collection, which I offered to her when the original requester dropped off the map. As a 'return favor' (sort of, I guess), she gave me an ''invitation'' to acquire a ''GMail'' account. Of course, all of the names I had hoped to secure were ''all taken'' (what else is new?).
Gave the Jasmine Trias CD a closer listen today (after having only played it briefly at work the night I found it, just to make sure it wasn't damaged); she sounds remarkably somewhat like Utada Hikaru ... at least as far as this song goes, being that it is the first and only time I've ever heard her perform.

May 24, 2005 (Tuesday)
19:00, Hawaii Standard Time.
Just wasted seven dollars ($6.75) for a matinee showing of the latest ''Star Wars'' film (the so-called 'third' episode) and what a TOTAL WASTE OF MONEY it was! I probably could have saved an extra quarter had I gone to the ''Signature Theater'' -- but ever since the ''Regal'' theatre chain bought them out they've been bombarding their audiences with advertisement upon advertisement upon advertisement upon advertisement upon advertisement prior to even the ''coming attractions,'' so I had decided to personally boycott that chain of theatres after I first experienced all of their dambed ''commercials'' followed by ONLY ONE ''preview'' (and that was the showing of the 2004 remake of ''APPLESEED'' ... though at the same time it was the only theatre locally where it was being shown). But this supposed ''last chapter'' would have STILL been a waste of money! Almost the entire first third of the movie was too silly and way to 'busy' -- a prime candidate for the ''Less-is-More'' category! Thank God I never bothered to see any of the other so-called 'prequels.'

May 27, 2005 (Friday)
18:15, Hawaii Standard Time.
Spent the last several hours trying to figure out how to connect & operate a telephone answering / caller-ID system (lacking an AC power adapter) I found left in the girl's washroom at my workplace on the HCC campus just past midnight this morning. I still don't think I've got it quite figured out ... I'm certain I lack the ''Man Gene'' which supposedly makes us adept at judging spacial things, auto mechanics, and routing wires.
---
ARCHIVES
* ''5-Year Archive'': Autumn 2001 - Winter 2006 *
* ''5-Year Archive'': Winter 2006 - Winter 2011 *
* ''5-Year Archive'': Winter 2011 - Winter 2016 *


Autumn 2001 (Sep-Nov) / Winter 2001 (Dec-Feb) / Spring 2002 (Mar-May) / Summer 2002 (Jun-Aug) / Autumn 2002 (Sep-Nov) / Winter 2002 (Dec-Feb) / Spring 2003 (Mar-May) / Summer 2003 (Jun-Aug) / Autumn 2003 (Sep-Nov) / Winter 2003 (Dec-Feb) / Spring 2004 (Mar-May) / Summer 2004 (Jun-Aug) / Autumn 2004 (Sep-Nov) / Winter 2004 (Dec-Feb) / Spring 2005 (Mar-May) / Summer 2005 (Jun-Aug) / Autumn 2005 (Sep-Nov) / Winter 2005 (Dec-Feb) / Spring 2006 (Mar-May) / Summer 2006 (Jun-Aug) / Autumn 2006 (Sep-Nov) / Winter 2006 (Dec-Feb)