* Tropical Storm: InfraRed *
~ (archive page) ~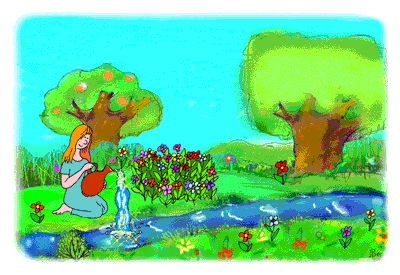 Archive Page:
Autumn 2003
ARCHIVES
* ''5-Year Archive'': Autumn 2001 - Winter 2006 *
* ''5-Year Archive'': Winter 2006 - Winter 2011 *
* ''5-Year Archive'': Winter 2011 - Winter 2016 *


Autumn 2001 (Sep-Nov) / Winter 2001 (Dec-Feb) / Spring 2002 (Mar-May) / Summer 2002 (Jun-Aug) / Autumn 2002 (Sep-Nov) / Winter 2002 (Dec-Feb) / Spring 2003 (Mar-May) / Summer 2003 (Jun-Aug) / Autumn 2003 (Sep-Nov) / Winter 2003 (Dec-Feb) / Spring 2004 (Mar-May) / Summer 2004 (Jun-Aug) / Autumn 2004 (Sep-Nov) / Winter 2004 (Dec-Feb) / Spring 2005 (Mar-May) / Summer 2005 (Jun-Aug) / Autumn 2005 (Sep-Nov) / Winter 2005 (Dec-Feb) / Spring 2006 (Mar-May) / Summer 2006 (Jun-Aug) / Autumn 2006 (Sep-Nov) / Winter 2006 (Dec-Feb)


Unmentioned Highlights From Previous Quarter
I never did bother to go see ''Uptown Girls.'' Also, I never did shave off the small tuft of pubic hair I left remaining, and I have in fact been allowing it to spread outward and fill in some.

September 9, 2003 (Tuesday)
19:40, Hawaii Standard Time.
After picking up and depositing the three paychecks I'd left sitting at the office all this time, I decided to do some riding about around the Punchbowl/Pauoa/PacHeights areas, then continued windward, where I finally ventured down Nu'uanu-Pali Drive for the first time. Eventually, I stopped off at the Pali Lookout. While there I decided to venture down what I would later come to figure out was the abandoned ''Old Pali Highway'' (1932), snacking on a couple of wild guava fruit growing along side the road during the trek.
On the way back up to the main lookout I felt compelled to follow the mountain stream to the barely noteworthy waterfall off in the distance. I stopped short of climbing up the mountain wall when I arrived at the base of the falls-- which was an almost vertical climb --primarily because I was concerned that my footwear would not be able to withstand the stress.
The ''waterfall'' area beyond this abandoned roadway apparently has some significance in Hawaiian religion and culture, as there were piles of stones wrapped in leaves and ceremoniously stacked. Despite these obvious signs of reverence-- as well as the awe-inspiring natural beauty --humans STILL have to leave their mark with unsightly trash and graffiti.
On the way back to the apartment I decided to take advantage of the afternoon heat and rode the pedalcycle out and spent some time in the waters (unusually murky, this time) at and around the beaches near the Hilton Hawaiian Village hotel. Returning to town, I stopped to converse with a young woman feeding hotdog buns to the fish in the canal in front of Pi'ikoi Street. Judging from her accent, I asked if she was from one of the Scandinavian countries. She confirmed that she was raised in Denmark, but American born to a Japanese mother. She said she had been in Hawaii since January and was staying at a boarding house around Ala Moana, while performing various tasks for Dream Cruises, for whom she works, she said, about 70 hours a week with no days off. Since she revealed her name as Yumi... and it sounds as if she's calling herself Yuminn ...I mentioned to her about my favorite ''J-Pop'' performer, Matsutoya Yumi (a.k.a. ''Yuming), and I promised her that I would make a tape of some of Yuming's material and leave it for her at her jobsite. She also gave me her email address in parting.

September 11, 2003 (Thursday)
08:10, Hawaii Standard Time.
Thanks to the work stoppage strike by the municipal bus drivers on the 26th of last month, people have been trying to find alternative ways to get to work or wherever else they had to get to. This brought out the ''Good Samaritan'' in me this morning... to my rapid regret. I decided to stop for a local woman hitchhiking on Kalanianaole Highway on my way back home, and I told her I could take her as far as the main downtown post office. This lady was either a few squares short of a chess board or she put on the most convincing act of it I had ever experienced in a long time. Between ramblings of everything and nothing, she managed to reveal that had had a nervous breakdown at one of her earlier jobs (assuming that this was accurate and not part of her other mostly meaningless ramblings).
En route, I decided to stop by to see if Ike was still working over at Sam Sung Plaza on Ke'eaumoku. He was, and said that he might be there for at least another three or four months, having gained his licenses and qualifications to drive tractor trailers and getting closer to establishing himself as an independent Security operation. I then dropped ''Kandy'' (as she called herself) next to the main police station near where she said she needed to be after picking up my first package from the U.K. which contained two of the three DVDs I'd ordered a while back.
At home, after observing the ''PAL'' formatted disc of ''The Quiet Earth'' (Region-0), I was hopeful that the ''Phantasm II'' (Region-2) disc would likewise play on either the VideoLAN multimedia player or upon conducting a ''region switch'' on the pre-installed player ... however, nothing worked -- not even the ''region incompatibility alert'' dialogue box was launched. The case containing this disc had not even been sealed, suggesting that it may have at one time been part of a ''rental'' collection. I'll wait until my ''Creature'' DVD (also PAL / Region-2) arrives to be tested before I make the premature decision that I've just gotten a hold of a bum disc.

September 12, 2003 (Friday)
08:20, Hawaii Standard Time.
Well... as I suspected, ''Phantasm II'' turned out to be a bum disc -- my arrival of ''Creature,'' this morning, bore this out for me. But I also got another surprise, which I'm not sure if it's good or not so good. I was operating under the impression and understanding that when the computer's DVD players would read a region preset different from the one it's originally set for (in this case, North America/''Region-1'') a ''dialogue box'' was supposed to appear to instruct the user to switch over to the region coding on the disc... but, to my surprise, the DVD coded for ''Region-2'' started up and played just fine on the players on ''Snow White'' without so much as one word of warning or alert! (The other surprise related to this is that the ''Jade Succubus'' didn't know what to do with the disc, and rejected it in both ''Oh Esses'' (9 and X) -- I'll ask about that in the 'Forums' later.

September 15, 2003 (Monday)
20:20, Hawaii Standard Time.
Worked on the cassette tape I promised for Yumi from around 1:00 a.m. or so almost up to the time I left this morning just sometime short of 11:00 a.m., having recorded over the tape two and a half times before getting just right (...or as right as I could possibly get it with the ''boom box'' system I'm using).
Prior to trying to drop the tape off I took my ''return for exchange'' DVD down to the post office and wound up having to pay in excess of five dollars to have it sent back to the U.K. on an air flight.
The cruise ship-- Yumi along with it --were out at sea, but an employee with the company (who pulled up just before I was deciding to leave to call the 'reservations' office to inquire about departure and docking times) said the ship would pull back into dock at about 15:00 and that Yumi would likely be coming off the boat to continue assisting the Japanese tourists, so I could likely hand her the envelope in person rather than entrusting it to someone else. I took the opportunity to run out to ''Ala Moana Shopping Center'' to pick up a few (mostly unnecessary) items from ''Long's Drugs'' and to grab a bowl of gumbo at that ''Orleans'' something-or-other ''Cajun'' style place (...though I was really wanting a mini-plate from ''Yummy Korean Barbecue'' by the time I figured out what I wanted, but their spot was boarded up for another round of renovations). I then headed back to the apartment until 15:30 before trying to meet up with Yumi again, this time just barely catching her before her ride home came by to pick her and her co-worker up.
After this second meeting and departure I decided to just waste some time riding through Waikiki, along Diamond Head through to Kahala (stopping briefly at what has to be the groadiest beach on the Island, despite the ''upscale'' neighborhood) then continuing on through Kaimuki, making an en route stop into ''Kimura-ya'' bakery-- for the first in a very long time --for some of those flaky fruit squares.
Currently, I've just cleared out my ''@email.com'' account, and once I'm certain that I've gotten all possible contacts re-routed I'm going to see if I can't just get that account deactivated -- It's been causing me nothing but headaches from day one of my having it! (''Excite'' was the best d@mned service out there, until they went belly up and were aquired [and screwed up] by that crap@$$ ''EMC-squared.'')

September 16, 2003 (Tuesday)
23:15, Hawaii Standard Time.
Finished transferring and deleting files from my ''email.com'' and ''wildmail.com'' (Care2) email accounts and shutting them down -- ''email.com'' was a long time in my target sights and persistently kept going from bad to worse; Care2's mail service served more or less the exclusive role of being the dumping ground for my ''Yahoo! discussion group'' emails, but with the death knell close to sounding on the group (as major players have either dropped off or slunk back into the dark recesses) there's no more reason for me to maintain it for any use other than a ''spam redirect'' graveyard and to keep sending e-cards from their site.
Helped Ping move a few more items from the apartment she's vacating next door. She then gave me her two fans, as well as a chair which I have not yet decided if I really want to keep or not.

September 24, 2003 (Wednesday)
04:15, Hawaii Standard Time.
Having severely overslept yesterday, I used these early hours to make a post office run, whereupon I found a letter from my mother -- finally, after all of this near-worry. I had also sent an email to myself a few hours ago to test the Japanese text translation software, in the event that I should decide to utilize the feature for help with my Japanese studies.

September 27, 2003 (Saturday)
14:15, Hawaii Standard Time.
The following is a "Letter to the Editor" I just sent off to our Gannett-owned newspaper, The Honolulu Advertiser ... whether it'll see print or not is anyone's guess:
It should be considered a good thing that our own Michelle Wie, like her sister trendsetter Suzy Whaley before her, has the freedom and privilege to move back and forth between the "men's" and "women's" PGA tournaments. It marks yet another positive step in the advancement of women's equality and acceptance in "male dominated" fields.
But let's face reality -- Wie's "gain" is just another blatant example of "reverse sexism." While everyone is cheering Wie's courage and determination to break through another sexually restrictive barrier, what "man" would be similarly applauded for daring to venture into what has been designated "women's" territory? Would Eldrick "Tiger" Woods be paraded about as a hero of "sexual equality" if he were to decide that he wanted to tour with the LPGA as a contestant?
And so we have another double-standard: It is "empowering" for a woman to gain access to an "Old Boys' Club," but it's "trespassing" and "invading" when men demand equal treatment and opportunity? How very curious.
I'm all in favor of "women's equality" across the board, and always have been. But equality is as equality does.

September 29, 2003 (Tuesday)
23:45, Hawaii Standard Time.
Tried to get some last minute things arranged to follow-up on later, then left at about ten minutes 'til eleven a.m. to drop another tegami in the mail to my mother before riding out to Waipahu to give my motorcycle her regularly scheduled servicing. But just as I pulled the motorcycle off property that I had to again experience an engine that would not start. It would not even make a 'cranking' or 'sputtering' sound -- it just sat there and did absolutely nothing!
This is the first time something like this has occurred since having taken it in to South Seas that last time. This time, I knew it was not the battery, because all of my electrical stuff was working strong. I tried jiggling and fidgeting with wire connections, fuses, whatever I could get immediate access to, for about five minutes of fiddling around and trying to restart before it finally turned over. But I had to go through the process all over again from the post office parking lot. I left the motor running at the company main office when I went to pick up my paycheck (and where I was informed that they are going to institute another stupidiotic practice of asking their employees to provide identification in order to receive our checks... EVEN IF the person(s) handing us our checks know who we are!!!! Assholes!).
Upon arriving to the repair shop I let the head mechanic know what had occurred, for whatever good that might have done. I then took advantage of the ''week of free rides'' TheBus was told to offer as part of their penance, I guess, for their union having put us through a month long stranglehold with their walkout and strike (which the workers voted on and approved on Saturday) -- the fleet having reawakened earlier today. I came home to finish revising the ''DVD pages'' then rode a bus back out to Waipahu to pick up the motorcycle.
On my way back I decided to let curiosity dictate, so I pulled into KMart at Iwilei to see if I could get a glimpse at the 15-speed mountain bicycles they were offering for sale at $60, and dammit, wouldn't you know I went and bought one! ...along with the little extras like headlights, flashers, traveling pack and lock & cable. And I'll be a something-or-other if this little cheapy, no-name, 'Made In China' piece of junkage didn't ride and handle a helluva lot smoother than the Huffy I purchased earlier! The only thing was that I switched the seats, as the ''Quasar'' model's was hard and extremely uncomfortable -- no... downright PAINFUL. (I also have a sneaking suspicion that sooner or later the bearings in the crankshaft are going to tear apart and lock-up the pedaling mechanism, I hope I'm proved wrong about that. Of course, with this one, I will have to try to find someone to sell the other one to. (The main reason I purchased this one was as replacement for the 24-inch ''Girl's'' bike, whereas this new one is a 26-inch [bigger is better] ''Boy's'' bike.)

October 4, 2003 (?day)
07:45, Hawaii Standard Time.
I took a big chance last night.... The motorcycle's starter or whatever-the-hell was acting up Dick Cheney ''Big Time'' yesterday morning -- and fearing that I'd might become the victim of the biggest conspiratorial set-up of the year, I had planned on riding TheBus to work with my new bicycle riding in the carrying rack on what would be the last day of ''free rides'' before the fare increases took effect, with the intent of peddling back to town this morning. But, as usual, I put things off and disregarded my concerns until close to my regular departure time... and when I saw that it was raining I was more than convinced that I was going to be kept from going anywhere. But, surprisingly, there were no problems to be had neither to nor from the worksite, nor even during the brief stop off at the convenience store along the way. (I swear, I sometimes do believe that thing periodically becomes demon possessed.)
Upon returning from work I oiled the chain of the ''girl bike'' and rode it out to a couple of nearby service stations before I could find one which had a working air pump, so I can get it ready to put on the ''sell list.''
Another big surprise is that I saw my ''Letter to the Editor'' to The Honolulu Advertiser printed in this morning's edition -- pretty much unaltered, except that they removed the reference to ''Tiger'' Woods' birth-given name, ''Eldrick.''

October 12, 2003 (Sunday)
03:50, Hawaii Standard Time.
Spent much of my Friday night through Saturday morning work shift going ''above and beyond'' doing unofficial favors at my worksite as a ''PERSONAL'' measure to help rid the property of the latest toad infestation only to come home yesterday morning to our asshole security guard who refused to simply push a button less than a foot away from him so that I could bring my motorcycle through without having to shut off and dig for the house keys (...only to make an enemy of me by claiming [lying] that he refused because he was ''busy'' -- and I thought that I was the king of phony excuses....)!
Went to the post office a few hours later, found that my replacement copy of ''Phantasm II'' had arrived. Skeptically, I tried playing this one in the G4, and to really more my relief than to my surprise there were no problems playing it in any of my installed players or operating systems. The disc itself, however, is an altogether different story: the removal of the production company pre-title sequence, audio track slightly out of sync with the video portions of the film, and the abrupt audio cut-off near the tail end of the closing credits -- not to mention the irritation that the movie was not presented in its original ''widescreen'' format.
A follow-up test conducted on the G3 just a few minutes ago likewise displayed similarly, which is somewhat a surprise for me, since during all this time the ''Creature'' DVD-- also a ''PAL-2'' disc --refuses to mount on the G3.

October 15, 2003 (Wednesday)
17:00, Hawaii Standard Time.
My latest Amazon DVD order arrived today. I also sent a check to order a Trappist fruitcake from Assumption Abbey in Ava, Missouri, which is in addition to a ''bourbon'' fruitcake I ordered online yesterday from Gethsemani Farms, another Trappist monk order.
Along with the online fruitcake order, I ordered a few more ''out-of-region'' DVDs, spurred primarily by the discovery that Japan's ''Cross Fire'' had been released as a ''Region-1'' DVD. Unfortunately, this edition was released under the title ''Pyrokinesis,'' with absolutely NO reference to the movie's original title ... on top of that, the U.S. production/distribution rights were aquired by another anime company -- thus, visions of the terrible hack job that was done to the ''Gamera'' movie kept dominating in my mind, so even thought I've always wanted to replace this ''Unit World Movie'' pirated edition I got stuck with, I did not want to take the chance of getting duped yet again, so I opted for the ''Region-3'' Hong Kong edition from ''Ocean Shores.'' In addition, I included in this order my first purchase of a movie from Thailand (a film called ''Body Jumper,'' supposedly a horror-comedy).

October 20, 2003 (Monday)
22:25, Hawaii Standard Time.
Got two items of my three-DVD order: the Region-3 ''Ocean Shores'' edition of ''Cross Fire''-- which was, sadly, no different from the ''Unit World'' pirate edition except for the inclusion of the introductory film company presentation titles (still could not switch between subtitles) --and ''Ju-On.'' It was upon trying to play these two discs that I was finally alerted by my computer to the ''region incompatibility'' issues I was not (and still am not) getting with the ''Region-2'' discs I recently purchased from the U.K. ... and the ''VideoLAN'' back-ups, which I thought would be a 'fail safe' measure are totally inoperative with these two titles, which forces me to change the region code on one of the players if I ever hope to view the movies.

October 21, 2003 (Tuesday)
23:55, Hawaii Standard Time.
I've finally figured out how to make ''VideoLAN'' player handle my ''Region-3'' DVDs (so far), which may negate my earlier attempts this evening to acquire as much informtion as I could about manipulating the computer ''firmware'' in an attempt to transform the computer's DVD capabilities into becoming a ''Regionless'' media player.

October 23, 2003 (Thursday)
07:45, Hawaii Standard Time.
I learned just a couple of hours ago that Virginia, the security lady at our apartment complex, collapsed Tuesday night and has since died in hospital. Probably health related.
My Gethsemani fruitcake also arrived today.
Speaking of ''arrivals''... that Fascist wannabe dictator, ''Baby Doc'' George ('Dubalier') Bush is going to be on island today for a twelve-hour whatchamacallit (Lord... help me get through this day!).

October 24, 2003 (Friday)
07:20, Hawaii Standard Time.
I figure I'll be visited soon by the ''Secret Service'' and the F.B.I. then shipped off to Guantanamo for all of my raging rants at work last night against our ''Supreme Court SELECTED'' President, ''Baby Doc'' Bush, and his disgusting presence on my Island! I feel as though O'ahu has just been splattered with a nasty stain that just will never be able to be scrubbed out.
In an update, according to this morning's obituaries, Ginny, our security guard, had died last Friday. I hadn't been seeing much of her since her work schedule changed some time back.

October 28, 2003 (Tuesday)
22:15, Hawaii Standard Time.
To my surprise, I received a return call from Mikako, for whom I left a couple of recorded messages last night. I had been given her number a couple of weeks ago by one of the residents at my worksite ... an older Japanese lady named Toyoko, from whom I have tried to get help with the language as often as possible. Since I've let it be known that having someone with whom I could converse with on a semi-regular basis could help me learn the language better, ''Toyo-chan'' tried to arranged for the two of us to become acquainted, since she said that Mikako would also like a little extra help with English (...but I think Toyo-chan is also attempting to play ''matchmaker'' somewhat). After waiting these past weeks for her to call I finally took the initiative.
Our first communication was a bit awkward... especially since I was trying to pace myself to get a feel for her level of English comprehension (which is, apparently, very good, likely given the fact that she told me that she's been a resident of Hawaii 12 years now) ...and, as usual, I did most of the jabbering. I think we set the stage, though, for the next time (and subsequent times) I call, when I hope to attempt to carry on conversations in as much Japanese language as I can stumble through -- that'll probably help me more than anything.
I also found out earlier today, before the call, that the dreaded ''UMAX'' offered downloadable ''VistaScan'' software for my ''Astra MX3'' scanner (yeah... the same one I destroyed the CD-ROM disc from back when it was causing me headaches with my first ''blueberry'' iMac G3, and for the life of me I can no longer find the early reference I made to the incident). I'm going to transfer the file over to the Jade Succubus and install it over there to see if it works at all before trying to load it onto ''Snow White.''
Also, during another testing phase of the VideoLAN multimedia player just a short while ago, my Apple-installed DVD player in OS-X on the G3 clued me in as to why I've been having no problems playing my ''Region-2'' DV discs from England: It seems that Apple (or whomever) does not bother to ''region protect'' every single playback format, but only selectively chooses which ''regions'' to make an issue out of. In asking me if I wanted to switch ''regions'' when I inserted a non-compatible disc, the 'alert text' offered me only THREE options to choose from -- Region ''1'' (U.S./Canada), Region ''3'' (Southeast Asia incl. Hong Kong) and Region ''4'' (Mexico through South America plus Caribbean; Australia & Pacific;). The G4 dialogue box did not show me these options, I guess because of the fact that I never changed the ''region code,'' whereas I did initiate a switch on the G3 from ''Region-1'' to ''Region-3'' a week ago Monday.

November 12, 2003 (Wednesday)
15:35, Hawaii Standard Time.
Picked up my Assumption Abbey fruitcake, which had arrived sometime around the weekend but which I put off picking up. (I think it has a better flavor than the Gethsemane cake, but the texture is too soft for my tastes... so the choice is between ''drowned in bourbon'' or ''too soft to pick up.'')
In fact, this past week has been one where I have been ignoring or putting off updates to the point where I am now starting to consider a ''weekly'' entry format for these journal pages -- I just don't know how I'd arrange it.
Regarding the last week or so, I still have yet to contact (or be contacted by) Mikako again -- in fact, I've been avoiding it because I have been ignoring my Japanese studies.
I also decided to attend our ''Sunset On The Beach'' event in Waikiki Saturday night: They were showing the movie ''HULK'' (...NOT''THE'' HULK!!! ...Damn It! ...I don't know WHERE everybody-- INCLUDING movie venue operators, of all people --get these ideas to tag the article ''the'' in front of every motion picture title where it does not exist)! By the way... I thought the movie itself was totally stupid. (In fact, when I gave it some thought, it would seem that with the exception of the ''X-Men'' movies, those films which introduced ''Marvel'' superhero characters have all been pretty lame and produced as if they were all just slapped together haphazardly. At least movies made with ''DC'' characters have enough sense to wait until after the first sequel before they begin screwing up the franchise.)
And the management/payroll staff at our central office has yet again given me cause to despise them: For close to two months they have been doing everything (by doing ''n-o-t-h-i-n-g'') to get my necessary information to the real estate company for our apartment complex so I can get an extension on my lease, and I just avoided paying a late fee for this month's rent as a result of their lack of cooperation! For all of the crap that they pull, and they wonder why it is that I always come into the office wearing an attitude around my waist or why I refuse to work any extra hours for them!

November 13, 2003 (Thursday)
14:50, Hawaii Standard Time.
Just got off the phone with the account manager at our company office who called in response to a call he received from the resident manager of the condominium building where I'm posted regarding my refusal to perform extra duties last night. I used the opportunity to really vent about the disrespect my colleagues and I have to take from the resident manager, as well as the advantage he often tries to take of us. Now I've got to go into work tonight probably with an even bigger headache than I would have because of the disruption of my rest and my hollering over the phone line. In any case, my boss wants me to kiss ass for tonight, saying that he'll confront the resident manager on Monday to detail what our staff are and are not responsible for.

November 14, 2003 (Friday)
15:05, Hawaii Standard Time.
Going in to work last night was the downer experience I was expecting it to be, which was only made worse when I got caught in a MAJOR squall just as I arrived to the Hawaii Kai Drive turnoff, so I not only went in to work still feeling ill inside and battling a headache, but now I was practically totally drenched.
During the second half of my workshift (inspired primarily by the condo's Board of Directors' vice-president's inquiry into why I expressed being not in the best of moods) I felt compelled to write a letter of complaint to my account manager, detailing pretty much all that I had told him yesterday over the phone, but a little more structured and organized and less vitriolic. My original intent was to give him the original and run off copies for the Board members as well as the resident manager, but not really having the time to finish or include everything that I wanted I ran off only a few copies -- one for myself and, if recommended, a copy each for the Board V.P. and the resident manager (I am just now returning from dropping off the original five pages of handwritten letter to my account manager). After work tonight, I won't have to deal with any of this shit until Monday.

November 17, 2003 (Monday)
22:20, Hawaii Standard Time.
Well, it seems that my account manager somewhat non-supportive of my gripe list and thinks I should have just left it alone, but I had to speak up and not stay quiet about our treatment at the account site by the condo's resident manager. I have no idea now what if anything was discussed or worked out, since I did not go out there today, because the account manager was uncertain as to what time he would be making his ''scheduled'' visit out to the account site. With everything I've heard from the account manager about his own frustrations that he says he's been having with the resident manager, I really DO hope he'll at least try to stick up for us site workers.
Mayhaps it's all part of a sign that I'm getting a little ''tug'' to go back to Kansas. I was browsing through the ''Lawrence Journal-World'' and checked out a little discussion going on about the growth and increasing costs of doing survival in the old hometown, and most of the points of view were pretty much in the ''negative'' column -- people having left or planning on leaving. I then decided to look through their ''classified'' sections to get a gauge of just how much more ''expensive'' Lawrence had gotten since I moved away, and I about fainted and peed myself, because, at least ''rental property''-wise, it seemed to hardly go anywhere at all... the rental prices for apartment units-- and even duplexes --still looked pretty much like I remember them during the ''Reagan/Bush'' regime! The biggest change in rental prices I took note of was that ''mobile home'' rentals seem to have almost doubled in rate. Yet, for about as much as we would be lucky to find a one-room studio here for could could get us a two-bedroom apartment in Lawrence easy! Of course, taking into consideration the job market there, the almost certain lower wages, and factoring in necessities such as utilities (especially winter weather related), seasonal clothing, etc., well... it all seems that it would all pretty much level everything out again. Still, it'd be a consideration, if it were not for the fact that it would get me closer to certain family members I'd like to maintain as much distance between as possible.
I also learned that the house where I last resided before leaving Lawrence is on the ''For Sale'' list. I interpret that as an indication that the lady whom we used to rent from has probably passed on.
It looks like I might be joining a new internet discussion group... at least for a while -- this one in the U.K.

November 25, 2003 (Tuesday)
21:50, Hawaii Standard Time.
I go in to my new work site assignment at a different condominium unit in the Salt Lake district starting tomorrow evening.
This came about because the aforementioned letter of complaint I distributed to our account manager and to both the resident manager and the board-of-directors V.P. at the condo site in Hawaii Kai was ill-received by the condominium board director responsible for overseeing site operations, and he of course took sides with the resident manager, and the two of them together hemmed & hawed and ''hinted'' that they would prefer that I be replaced. But since they were not up front and emphatic about wanting to push me out (because I had the audacity to speak up & speak out and not just bend over taking it up the @$$), I suggested to our account manager that he allow me to take the following week off from work to give everyone a chance to get their ruffled feathers settled and to approach condominium management later and put a spin on things by saying that I had been ''reprimanded'' and ''given'' a one-week ''suspension'' and that, if they were agreeable, I could resume my regular work routine there.
But as things worked out, I've been given an assignment with less than half the traveling distance, a larger area and more reasonable working hours. On the flip-side, however, is that I have been given considerably more responsibility and have a more detailed routine to follow, and I work more actual days which, unfortunately, includes working on Sunday and which cuts me back down to having only two working days off. In the ambivalence department, I'll also be having very limited social interactions, which I had gotten used to and actually enjoyed at the Hawaii Kai location.
Despite the troublesome break over all of this nonsense, though, I do feel somewhat vindicated, because the individual they replaced me with got caught f*cking up major big time ... and as if to add insult to injury, the person they had covering for me since my absence did not have to travel excessive distances, but actually lived in the Hawaii Kai area! (And, of course, I'd be lying if I didn't say that I hope they experience even more f*ck-ups with the people they continue to replace me with! Let them deal with it.)
Of course, for taking that week off I'll be sacrificing my health benefits again and will have to requalify. Sux.
---
ARCHIVES
* ''5-Year Archive'': Autumn 2001 - Winter 2006 *
* ''5-Year Archive'': Winter 2006 - Winter 2011 *
* ''5-Year Archive'': Winter 2011 - Winter 2016 *


Autumn 2001 (Sep-Nov) / Winter 2001 (Dec-Feb) / Spring 2002 (Mar-May) / Summer 2002 (Jun-Aug) / Autumn 2002 (Sep-Nov) / Winter 2002 (Dec-Feb) / Spring 2003 (Mar-May) / Summer 2003 (Jun-Aug) / Autumn 2003 (Sep-Nov) / Winter 2003 (Dec-Feb) / Spring 2004 (Mar-May) / Summer 2004 (Jun-Aug) / Autumn 2004 (Sep-Nov) / Winter 2004 (Dec-Feb) / Spring 2005 (Mar-May) / Summer 2005 (Jun-Aug) / Autumn 2005 (Sep-Nov) / Winter 2005 (Dec-Feb) / Spring 2006 (Mar-May) / Summer 2006 (Jun-Aug) / Autumn 2006 (Sep-Nov) / Winter 2006 (Dec-Feb)