* Tropical Storm: InfraRed *
~ (archive page) ~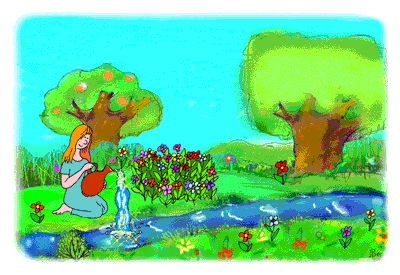 Archive Page:
Winter 2002
ARCHIVES
* ''5-Year Archive'': Autumn 2001 - Winter 2006 *
* ''5-Year Archive'': Winter 2006 - Winter 2011 *
* ''5-Year Archive'': Winter 2011 - Winter 2016 *


Autumn 2001 (Sep-Nov) / Winter 2001 (Dec-Feb) / Spring 2002 (Mar-May) / Summer 2002 (Jun-Aug) / Autumn 2002 (Sep-Nov) / Winter 2002 (Dec-Feb) / Spring 2003 (Mar-May) / Summer 2003 (Jun-Aug) / Autumn 2003 (Sep-Nov) / Winter 2003 (Dec-Feb) / Spring 2004 (Mar-May) / Summer 2004 (Jun-Aug) / Autumn 2004 (Sep-Nov) / Winter 2004 (Dec-Feb) / Spring 2005 (Mar-May) / Summer 2005 (Jun-Aug) / Autumn 2005 (Sep-Nov) / Winter 2005 (Dec-Feb) / Spring 2006 (Mar-May) / Summer 2006 (Jun-Aug) / Autumn 2006 (Sep-Nov) / Winter 2006 (Dec-Feb)


Unmentioned Highlights From Previous Quarter
Well, I haven't seen the homeless woman whom I believed to be ''Susie'' anywhere around since I last made mention of her, so I can only assume that she has managed to find some way out of her predicament -- possibly with the intervention and assistance of her brother on the Mainland, or perhaps making use of the YWCA's women's housing facility, whose name I have forgotten (...that is, of course, assuming that it was Susie to begin with).
Also, I haven't had any problems with the motorcycle since having taken it in to South Seas back in late August. I don't know if that has anything to do with the readjustments I made to my engine starting ritual (I now pull the throttle in significantly as I start the engine) or if by some odd chance the mechanics, in looking the thing over, actually knocked something back into place that somehow corrected the problem. Whichever is the case, I'm just glad that it's not causing me those seemingly endless problems.

December 3, 2002 (Tuesday)
18:50, Hawaii Standard Time.
I figured that as long as I'm going to be owning two computers for awhile I might as well make use of them both by taking one of them to work with me -- which is where my G-3 ''Jade Vampire'' is right now as I am typing this very passage of text (which, of course, is going to require me to return home with it before I can post this entry on my homepage journal, as I have no way to connect to the Internet from here). I figured that having her here can allow me the additional time I need to sort through and format all of my old downloaded files, etc., as well as give me more of an opportunity to utilize my Japanese Language Lesson CD.
---
* Update - (23:55):
(back "home"; posting previous messages)

December 6, 2002 (Friday)
23:00, Hawaii Standard Time.
Took the G3 iMac directly to the second jobsite to let the Wed/Thur security officer at the property next door watch a DVD movie. It wasn't anything porno, so his attentions weren't entirely focused.

December 11, 2002 (Wednesday)
06:55, Hawaii Standard Time.
Decided to take a chance on a few more DVD titles which I had originally been holding out on until I could preview them as rentals -- but since I'm too damned lazy.... I've made my purchases this time from CD Universe, since Barnes & Noble's website-- where I was originally going to place the order --kept rejecting my orders and would not allow me to access my account at all ... so it's their loss. I have to pay $6 shipping charges this time around, but in the end it was only a one-dollar difference in the final total.

December 13, 2002 (Friday)
23:20, Hawaii Standard Time.
Kept my appointment to have my retinas scanned this afternoon (my pupils are still dilated). My regular ophthamologist has decided to retire, so I was introduced to my new doctor, who appears to be of Polynesian ancestry born & raised in western Nebraska and did his med studies in Houston.
Purchased an ethernet ''cross-over'' cable on the way back home, so I can transfer my personal files over from the G3 to the G4.

December 15, 2002 (Sunday)
17:10, Hawaii Standard Time.
The attempts to transfer files from the G3 to the G4 turned into Disaster City last night when I lost all of my fonts which had come pre-installed on my ''Blueberry'' iMac and which I had somehow successfully transfered over to the ''Jade Vampire.'' As a result, all of my documents and all of my desktop themes have become distorted beyond all recognition!
Between all last night and this afternoon I've conducted ''Google'' searches, paroused ''Apple's'' official website, walking in to where I purchased the G4 to talk to the staff there, searching ''Apple's'' FTP download site, and later calling the staff at the shop again when they gave me misleading information (what else is new?), all in a vain search for either a software disk or a [free] download site in an attempt to reclaim those lost fonts. I've been reduced to trying to acquire an original OS 9 software disc on screwing eBay.

December 19, 2002 (Thursday)
11:40, Hawaii Standard Time.
Well... got my ''X-Mas'' package again last night: no desk calendar or coffee table book this time around, but pretty much a repeat of everything else as last time, including a handkerchief (huh?...) and... yes... the whole ham -- again! ( I guess nobody got the 'hint' when I sent a ''thank you'' post card, in which I stated that I am a ''seafood vegetarian'' and don't eat land animals. I was hoping to get either an Alaskan salmon or at least a couple of Maine lobsters as a substitution. Ahhh..., but those somehow don't qualify as ''traditional'' Christmas meal deals.)

December 21, 2002 (Saturday)
19:40, Hawaii Standard Time.
I've just sucessfully closed a bid a few minutes ago on the software restore & install discs for the very ''iMac'' model I had to begin with (the 400 MHz ''fruit-flavored'' DV model with the mini-keyboard and ''hockey puck'' rollerball mouse), which are the actual disks I'm now needing. I managed to escape relatively unscathed at just a little $14 all totalled (final pre-shipping & insurance 'purchase bid' was 10.51 ... I was prepared to go as high as $65, if it had to come to that, but I put in an initial ''proxy bid'' at $45).

December 23, 2002 (Monday)
15:45, Hawaii Standard Time.
Followed through with my threat this morning and signed myself up with a DSL account! (Main Reason: No matter what the hell I do to try to prevent it, ''dial-up'' services have all had this fury-inducing habit of cutting me off -- often for no reason whatsoever ... and I'm just sick and fucking TIRED of it!) I had originally planned on signing up for ''LavaNet's'' (local provider) special promotion, but as I was paying my phone bill and asking questions about installing a second phone line for the service, I was told about a promotion ''Verizon'' was offering to hook new customers ($30 for the first six months; first month's service free), plus a free webcam ... but I'll have to return the modem upon discontinuation of the service.

December 26, 2002 (Thursday)
16:30, Hawaii Standard Time.
Just listed the webcam-- which I received as a sign-up incentive for Verizon's DSL --on eBay. I had to get rid of it once I discovered that the blasted thing is not even Macintosh compatible. Granted, I'd have probably never even used it anyway, so it's not as if it were some major loss on my part.

December 30, 2002 (Monday)
11:00, Hawaii Standard Time.
Well... ''Adrian's Curse #1'' proves faithful and has struck again! This time, the salesperson at Verizon-- who TWICE assured me that my DSL package would be delivered via U.S. Postal Service to my P.O. Box and NOT via an independent parcel service --fed me a major dose of misinformation, so that my package is sitting in the UPS airport warehouse! (So now I'm beginning to have a vision of what ''Heaven'' must be like ... It's a place where you're LISTENED to and never misled or misdirected!)
On a more positive note, my ''iMac OS 9'' software package came today. I'll probably wait until I arrive at the job site before performing my installations.
On my way back from the post office I stopped by ''Donna's Cosmetic Tattoo" parlor downtown, here on Hotel Street, and set-up an appointment to get my eyebrows done on Friday. She was curious as to how I learned about her establishment, as she claims that her new customers come primarily by referral. (She was one of two listed close to the downtown area -- most others were scattered in the outer areas or other Island locations such as Kailua, Ewa Beach, etc.)
---
* Update - (16:15):
Went to the UPS center around sometime after the noon hour to pick up my DSL package. Got stopped halfway down Lagoon Drive at a ''security'' check point, whereupon I mouthed off to the officer about ''Baby Doc's'' overactive paranoia, but how it did not surprise me, considering how the man side-stepped the Constitution and stole the presidency. Set-up my DSL hardware when I got back; all that's left now is to install the software.

January 1, 2003 (Wednesday)
23:45, Hawaii Standard Time.
I've really been avoiding this entry, because I am so thoroughly pissed that my eyes are turning yellow!
Firstly, I found out both last night and the night before that I was the victim of one rather cruel joke in that the G3 iMac software not only would not start up from the disk (because they apparently configure these things so that later models cannot fully access earlier software), but I've come to find out that all of those nice fonts I'd inadvertently trashed while trying to transfer files over to the G4 are not even included on the disc! -- (...or ''discS'' for that matter, because damned near all of the fonts which came loaded on the G4 are nowhere to be found on the software installation discs, either! Which has me wondering what kind of scam are these people carrying out!) So now I'm sitting on a couple of discs that are completely worthless to me! To make matters even worse, I've not only got to reformat many, if not most, of my personal documents, but also reformat damned-near every page in my ''Tropical Storm'' webpages. (This all just sucks!)
Then very early this morning and all this afternoon of trying to set up this monster for DSL access I come to find out that the DSL installation works just fine in Mac OS X ... but it won't connect me within OS 9 as the ''start-up'' disk -- It reverts to ''dial-up'' status!
I'm really beginning to despise OS X as well -- I still cannot deal with not having my ''Platinum Sounds,'' ''Alert Sounds,'' ''Desktop Theme Settings,'' ''Pop-up Menus,'' etc., -- All of the little things which made using OS 9 such a joy. (If this is the ''change'' we have to look forward to from Apple, I can only imagine what ''change'' from our newly elected Repugnantcan governor is going to result in ... and already she's off to a bad start padding the wallets of her cabinet appointees.)

January 5, 2003 (Sunday)
22:55, Hawaii Standard Time.
After experiencing considerable ambivalence over the results of my eyebrow tattooing, which I received Friday afternoon, my feelings are now bordering on panic as the scabs are falling away and taking the inkwork along with it, exposing sizable patches of empty skin. Sometimes I just have all the luck... all of it bad!

January 8, 2003 (Wednesday)
17:55, Hawaii Standard Time.
The unexpected happens.... First thing I did, after calling Verizon and asking them to help me understand why my DSL was no longer accessing the Internet and getting that problem rectified, I went to the ''MacWorld'' convention presentation in streaming QuickTime and learned about Apple's new Safari browser and decided to download it. I just got around to installing and using it for about the past hour or so and, initially, it all seemed to work very well -- and it does indeed have some VERY nice features which ''Microsoft Internet Explorer'' would do well to imitate and incorporate into their own network browser. But, alas, the demon would ultimately show its true colors once I tried to review my own homepages -- In simple terms: DISASTER CITY!!! (And I thought it was ''Netscape's'' sole mission in life was to shred self-typed HTML code all to hell...? ''Safari'' doesn't play around in that area ... when it destroys HTML, it ''DESTROYS'' HTML!)
Other late-breaking news this afternoon: I'm out of a job (sort of). I just got (almost literally) ''last minute notice'' that the account I normally cover at this time has been terminated due to the death of the old girl on whose behalf we were supposed to be there ... Frances Holt, widow of the late local icon, John Dominus Holt, was in much worse health than I suspected and passed away this morning. (That has absolutely no effect on my second position after midnight, where I've got to be in the presence of the pukers and pissers and whorehouse patrons. Perhaps this will be a blessing in disguise, since God knows full well how much I despise that second job location, but I only kept it because it was part of a package deal with the Holt account, which I enjoyed for the most part. So maybe I'll get reassigned somewhere else where I will no longer have to cover the Ke'eaumoku account. God, Please!)

January 14, 2003 (Tuesday)
21:45, Hawaii Standard Time.
No sooner does it begin that I find out it ends... My job reassignment at the public library in Hawaii Kai, I just found out today (my second day on the job), is good only 'til the end of the month before the contract expires. I shooda knew.
I also figured out how to use FTP and downloaded the ''X Minus One'' radio episodes I've been wanting, which I accessed as part of Digital Deli's free 100 MB download preview. I used up my allotment, but I'd like to replace two of the programs with their re-performed versions, there is still one episode I ''need'' (the version I have now is not in mp3 format), and there are three others I'd just like to have.

January 24, 2003 (Friday)*
22:10*, Hawaii Standard Time.
*[[Note: Attempts to post this entry are failing. Lycos/Angelfire have decided it was time to change everything around again, and it is interfering with my attempts to gain editing access to my html entry pages. So what else is new in this techno-world?]]
A number of things occurred today that I felt were worthy of at least some note. I was relieved to learn that the insurance rates on my motorcycle since the wreck did not increase drastically, if at all (I still do not know yet).
My DVD of ''The Legend of Zu'' which I purchased last week from an online company I had not been previously aware of (Sensasian.com) arrived at the post office already. It was to replace that pirated garbage from what is now very clearly a pirating company, called Unit World Movie Inc. Unfortunately, I possess two other titles from that ''company'': ''Ring'' (which is probably going to get an official American edition released at some point in the future) and ''Cross Fire'' ... but, also unfortunately, there did not seem to be any official (or at least decently pirated) English-subtitled ''All-Region'' versions available. This latest disappointment may beg me completely off of purchasing any more Asian DVDs on eBay, which is where I've purchased nearly all of them.
On the way back I caught a glimpse of the Queen Elizabeth 2 docked at Aloha Tower. That damned ship is HUGE! Along the way I also caught another good close-up glimpse of the homeless woman whom I was trying to identify all this time (I had seen her a couple more times since last Friday) and I can now comfortably say conclusively that it is/was NOT ''Susie,'' as I was worrying it might be, though I still have no idea whatever became of her.
Before retiring indoors completely, I took a bicycle ride out to the IHS (''Institute for Human Services'') men's homeless shelter and donated the whole ham I received as part of Mrs. Holt's X-mas package.

January 27, 2003 (Monday)
10:25, Hawaii Standard Time.
Held off until now before trying to post this latest entry onto the website ... Lycos is finally functioning properly.
Decided not to show up for work Saturday morning, primarily because my work clothes were still quite damp from the previous night's handwashing, but also, I'll admit, because I really did not exactly feel like going in either. Neither am I too terribly surprised that no one called me at home for a status report.

January 31, 2003 (Friday)
13:00, Hawaii Standard Time.
Yesterday was my last day at my assigned post due to the expired contract with the State Library System, and as of yet I have been given no word on where or when I will be reassigned, which is worrying me not because I'm concerned about the income, but because if my working hours dip below 20 per week I will lose my health coverage (again) -- and right at this time when it looks like I am really going to need it. The clinic determined that the cloudy dark brown coloration to my urine (which has been persistent since Monday) indicated the presence of bleeding, and they are scheduling me for all kinds of tests to find out what is causing the problem.

February 5, 2003 (Wednesday)
00:30, Hawaii Standard Time.
Made my radiology appointment just barely yesterday afternoon; I had mistakenly rode out to Moanalua when I was scheduled to have my tests done in the Honolulu clinic ... so it was the first time I arrived to keep a doctor's appointment with all sorts of time to spare and still arrived at my appointed time just by the skin of my teeth. Got IV injected with some mouth & throat affecting dye (what fun) before they could turn all of my future keiki into three-headed mutants with all those X-rays they zapped me with.
Somebody's making damned sure I don't completely overlook this ''birthday'' as I have all of the others over the past decade -- health problems and expenses piling up! (So much for ''29 and holding''....)

February 18, 2003 (Tuesday)
21:50, Hawaii Standard Time.
Got called in to work at the former ''Piss, Puke & Prostitution'' factory in the post-midnight early morning hours to cover for someone who did not due to some scheduling misunderstanding.
Went in a couple of hours before noon to get my eyebrows ''touched up.'' So far, it looks as though the unevenness of the right eyebrow has been reworked to make it somewhat more symmetrical with the left one (which was a complaint of mine), but now it looks as if it may be going the other way. I guess I won't know anything for certain until the swelling subsides and the scab shedding process has completed. I hope it all works out, because I'm getting desperate to remove this mustache (yes, remarkably I'm still wearing it, but my Trichotillomania obsession is getting more difficult to control.
My copy of ''Zikhimyeon Jukneunda,'' which I sent back last week as ''faulty,'' was (according to the letter I received from the outlet today) not the only one with the playback defection I complained about, but that the entire produced lot of the title exhibited the same problem (...at least the $20 Korean edition does; I do not know about the ''Hong Kong'' edition at close to half that price), so rather than replacing it with a similar item, the outlet (Omni Video / DVDAsian) extended a refund of the purchase & postage price. I shall keep the title listed on the ''My DVD Movies'' page, but I'm debating whether I should attempt to replace it or just let it go.
Also my copy of the newly restored Fritz Lang ''Metropolis'' DVD arrived today -- watched it up to the point of the intermezzo (right after the capture of the human Maria)... simply awesome! I am so glad that I had never seen it or any parts of it prior to this release, or I may never have appreciated the genius at work in making it (despite the fact that the ''acting'' and make-up jobs in ''silent film making'' are all so ludicrous and distracting). I am also greatly saddened that so much of the original footage is forever lost. I was so engrossed into it that I had completely forgotten about this film's primary promotional focal point -- the ''Maria'' robot! I don't know yet, since I still have to complete viewing the film, but in my opinion (thus far) it could have worked just as well-- maybe even better --without the 'artificial man' twist.

February 20, 2003 (Thursday)
17:50, Hawaii Standard Time.
Got a look last night at my invoice for my radiology tests and I was relieved to learn that the charges were not nearly as costly as I imagined they would have been and that I was fortunate to still have partial coverage of the expenses.
I also made the decision not to replace ''•REC: Zikhimyeon Jukneunda.'' Reason? Other than the fact that I think it costs too much to have again, since it was not really all that great a film to begin with, it all goes back to my primary curse in life (nobody listens to a damned thing I have to tell them). The following email exchanges explain why I've changed my mind about wanting to re-add this title to my collection.
I had first sent them an email inquiring about this statement they made when they informed me that they were refunding my purchase price rather than exchanging a clearly defective product for a similar item:
> [quote] ''The others are the same quality. So we decided to refund the full payment.'' [close quote]....
----- Original Message -----
From: "T K" <...>
To: "dvdasian"
Sent: Wednesday, February 19, 2003 6:51 PM
Subject: Re: DEFECTIVE DVD

> *
> --- dvdasian wrote:
>
> > "[The Korean edition of 'Zikhimyeon Jukneunda'
> > (a.k.a. "THE RECORD")] was non defective and played
> > well, and it looks like just low quality you are not
> > satisfied with it.
> > That's why we refunded instead of exchange."
>
> Dear Staff:
> Thank you for such a quick response. I must disagree
> with your conclusion about the DVD quality, however.
> If it were simply a matter of "low quality," I would
> not be making an issue of this, for I have numerous
> DVDs from Asian producers/distributors, many of which
> are of "low quality." In fact, I thought the quality
> of the disc was one of the better produced ones I have
> ever ordered from...Asia. As I stated on the return
> slip, DVD playback (both feature presentation AND
> "special features") literally break apart and distort
> the video images at random points throughout the
> performance ... and this was tested on three (3)
> different models of DVD players which have never had
> problems with "all region" DVDs, and ALL THREE
> displayed this playback problem with the disc -- on
> one of the players the disc "froze" at a point in
> mid-play.
>
> This is why I wanted to exchange the item, rather than
> go [through] the process of obtaining a refund, so I could make
> a better determination as to why that particular disc
> was responding as it had.
>
> As it stands now, however, I cannot make this
> determination, for I was refunded rather than given a
> like-for-like exchange as originally requested. In any
> case, I thank you for addressing my concerns and
> working with me to get the problem resolved. Perhaps
> we can do business again sometime in the future.
>
> Aloha.
(remarkably, they sent back a reply email ''thanking me'' for the ''compliments,'' not catching on that I was pretty much telling them that based upon this first experience I would not likely be doing business with them in the future)

I also left a message with the scheduling office today, informing them that I had reconsidered taking one of the positions available for us at the University of Hawaii, Manoa Campus. I did not explain the REAL reason behind my decision, that for the week and the ''call-in'' day I've worked there I've encountered nothing but confrontation and criticism from the ''supervisory'' elements at that location, and that NO amount of money is worth my having to put up with attitudes worse than my own bad & confrontational attitude. I was especially unappreciative of the obsessive nit-picking and condescension I've had to endure from them every damned night of my being there. F*˘k that $#!+

February 25, 2003 (Tuesday)
17:30, Hawaii Standard Time.
Took care of the last couple of ''deadline'' bill payments I needed to get sent off, then picked up the ring I'd dropped off with Brenda at Carats & Karats jewelry store last Monday to have resized to fit my fingers. (The ring belonged to my mother's live-in ''fiancee,'' James, who died five years ago, and whom I'd been trying to encourage my mother to marry to make it all legal, considering all of the years they'd been together.) For the sentimental value alone I'll keep it and wear it, but I've never liked wearing jewelry much as a general rule anyway, and even less so gold jewelry, as gold blends in too much and virtually disappears against my own skin tone... but the square of nine small diamonds do stand out somewhat and help to offset that effect.
---
ARCHIVES
* ''5-Year Archive'': Autumn 2001 - Winter 2006 *
* ''5-Year Archive'': Winter 2006 - Winter 2011 *
* ''5-Year Archive'': Winter 2011 - Winter 2016 *


Autumn 2001 (Sep-Nov) / Winter 2001 (Dec-Feb) / Spring 2002 (Mar-May) / Summer 2002 (Jun-Aug) / Autumn 2002 (Sep-Nov) / Winter 2002 (Dec-Feb) / Spring 2003 (Mar-May) / Summer 2003 (Jun-Aug) / Autumn 2003 (Sep-Nov) / Winter 2003 (Dec-Feb) / Spring 2004 (Mar-May) / Summer 2004 (Jun-Aug) / Autumn 2004 (Sep-Nov) / Winter 2004 (Dec-Feb) / Spring 2005 (Mar-May) / Summer 2005 (Jun-Aug) / Autumn 2005 (Sep-Nov) / Winter 2005 (Dec-Feb) / Spring 2006 (Mar-May) / Summer 2006 (Jun-Aug) / Autumn 2006 (Sep-Nov) / Winter 2006 (Dec-Feb)