* Tropical Storm: InfraRed *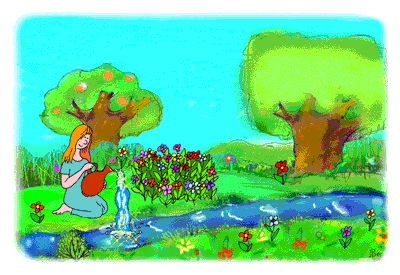 ~ Welcome to the ''InfraRed'' Page ~
[[This Page Will Be The Home For]]:
*progress reports*
*reflection & contemplation*
*personal updates*
*overall general observations*
*an occasional gripe or two here & there*

~ Most Recent Entry: September 16, 2018 ~

ARCHIVES
* ''5-Year Archive'': Autumn 2001 - Winter 2006 *
* ''5-Year Archive'': Winter 2006 - Winter 2011 *
* ''5-Year Archive'': Winter 2011 - Winter 2016 *


Winter 2016 (Dec-Feb) / Spring 2017 (Mar-May) / Summer 2017 (Jun-Aug) / Autumn 2017 (Sep-Nov) / Winter 2017 (Dec-Feb) / Spring 2018 (Mar-May) / Summer 2018 (Jun-Aug)


Unmentioned Highlights from Previous Quarter...
It seems that almost the entire Summer Season was just ''rain, rain, and more rain,'' which seemed to prove valuable to my papaya and hibiscus plants, as well as ''seemingly'' to my hanging strawberries, until drowned down to one final barely there struggling hanger-on. My huge concern of course was for my fig trees, as figs are supposedly susceptible to frequent exposure to water -- especially ''topical,'' and toward the end of the season my ''Chicago Fig'' leaves were developing the browning & withering damage and dropping off, although still managing to hold onto most of its foliage.
Earlier in the season saw the end of even my ''battery powered'' stringing lights, which would serve as the absolute FINAL DRIP that made the bathtub overflow with regard to my attempts to beautify & give originality to my garden in this manner, forcing me into the undesirable position of putting a full halt to any more ''gardening enhancements,'' especially where the desire to illuminate it with some form of ''night lights'' are concerned. And while my own ''landscaping beautification'' projects are being put on hold, my neighbor across from me is continually enhancing & glamorizing her little personal patch with all sorts of elaborate arrangements & set-ups! I'd be less upset by her projects if my own gardening attempts proved more successful in the ''fruit-bearing'' department, whereby I've had little to show for my efforts: barely a couple of tiny tomatoes each from two plants (burst or spotted), similarly with a pair of runty bell pepper plants, a watermelon vine which has hijacked virtually all of the ground space of my garden but still not so much as a single bulb developing anywhere, another year of no figs, and a barely hanging-on okra plant which sprouted not even a single bud before seemingly going into its death dive; with its surprising rate of growth, I'm hopeful that I'll at least be able to see a few papayas out of all of this.
And as ''gardening'' on site goes, my next door neighbors is now also contributing to the pool by adding one of their own. (I identify my nexty in ''plural'' form because I've since become not fully aware of what that apartment unit's current residential status is, as there has since been a woman-- whom I'd previously believed to be one of his ''visiting sisters'' --who appears to have taken-up ''long-term residence'' with him.)
---
August 31 - September 6, 2018 (Friday-Thursday)
''Sick Leave'' (week two)
Retrieved my Amazon-ordered $83 wall clock from the post office late Friday night (Aug. 31), which I'd placed on order along with a replacement LED flashlight the previous weekend, to replace a very cheap-ass wall clock from ''walmart'' which not only kept really $#!% time but which cracked ugly after it had hit the floor as I was attempting to remove it in order to exchange it, thus the resulting damage defeating the purpose. I set the timepiece aside until I was feeling more up to the task of assembly & set-up the following day. (I would discover three days later that the sale price would decrease to $76.)
After paying off my [actual ''physical''] credit cards Sunday morning (Sep. 2) I'd received an email ''alert'' from ''Capital One'' informing me of some sort of ''address changes'' to my ''TransUnion'' information, but when I called out of concern I was informed that Cap-One had merely sent ''updated'' information to them about my account and that each ''update'' was registered anew even if no actual changes in information were requested.
Taking some advantage of my improving health condition, I later spent some time in the garden with the main goal of repositioning the papaya tree further back from the walkway so that its huge leaves could be significantly cleared away from the path so as to correct & curtail any further impeding of foot traffic. It was during this time in the garden that I'd become aware that about three or four melon buds had indeed been developing, but my newer tomato plant had completely died, as well as half of the okra stalks, and the last remaining struggling strawberry leaf had essentially been completely eaten by some garden pest.
It was also during this time that I'd discovered that the ''catch bucket'' I'd been keeping under my kitchen sink, which I'd intended on using temporarily for soil containment during the papaya tree relocation, was nearing FULL CAPACITY! But with Monday being another ''holiday,'' I knew I'd have to wait before requesting (for like the third or fourth time) a ''Repair Order.''
Tuesday morning (Sep. 4) netted me the results of the culture swab test conducted by Urgent Care, whereby I was informed that I'd had two different bacterial strains that required two different medications to treat and I'd only been given one of them, so I was instructed to retrieve the other from the pharmacy. But when I left to retrieve the newly prescribed eyedrops about an hour later I was informed that they'd only just received the order and that it would not be available to me for about the next 10-15 minutes. While awaiting that prescription to be filled, I was then informed that the originally prescribed solution was not available either at that location or at any other of the surrounding locations, so they had to contact the Urgent Care physician to get a recommendation for an alternative medication, for which I was prescribed ofloxacin.
Later in the afternoon I scheduled a post-Urgent Care ''follow-up'' appointment with my Primary Care Physician for Thursday morning. I then contacted our Property Management staff to schedule a follow-up & fix visit for my kitchen sink issue(s), being told that they had attempted to leave recorded messages with me on a number of occasions; while on the line with the Property Managers I inquired about whether I should request ''authorization'' to expand on my garden before acting on the assumption that it would be alright based upon what everybody else was doing (which I'm almost certain had not received any sort of pre-approval from them).
As a result of my Primary Care follow-up the following morning (Thu., Sep. 6) I was prescribed methylprednisolone. Also, per my request for migraine relief, Dr. gave me a prescription for methocarbamol for what he supposed, based on how I'd described my ailment symptoms, were more likely ''tension headaches'' rather than classic migraines -- yet even he was stumped as to why these would almost invariably come in conjunction with intestinal upset issues. I retrieved these prescriptions as the final stop of a town run in which I'd paid my co-pay share of my ''behavioral assessment'' visit, took a brief detour to scope out the location and meeting times of the local ''Kingdom Hall of Jehovah's Witnesses'' (finally), and dropped-off documentation for copying regarding information about my past colonoscopy which my PCP had requested, as he wanted to recommend that I have a follow-up exam. The new tablet prescription again required me to take each (multiple) dosage with a meal of some sort, which frustrated the hell out of me, as it meant that I would be required to continue consuming several meals each day, rather than my typical ''One-per-Day'' + snack.
During my town run I'd also finally received my macy's ''American Express'' credit card which I'd immediately registered when I'd gotten back inside.

September 9, 2018 (Sunday)
13:50, Eastern Daylight Time
As a result of my motorcycle U-Lock malfunctioning to the breaking point while I was trying to leave for work on-time yesterday, I was determined to purchase a replacement for it this morning. This was already a long time coming, as its faultings & failings had been an incessant thorn in my side almost from the moment of my purchasing it, which drove me to the determination that I'd from thenceforth adamantly REFUSE to purchase any more so-called ''security devices'' from ''KRYPTONITE,'' which I'd been a loyal supporter of even before my very first maxi-scooter purchase, when I'd also occasionally used ''Kryptonite'' as my bicycle lock -- all because of my putting my faith & trust in the many ''Consumer Reports'' reviews which would consistently speaking glowingly of how great & wonderful their locking products were, only for each and every single one of them I've ever owned to resort to failing or falling apart in some form or fashion, which would eventually lead to their continued use being either no longer optimally effective or simply no longer functional at all. So for all of my years of pouring good hard-earned money down the drain over the years by purchasing their costly-assed products on ''good faith,'' I did a bit of research and decided to drop around $140 on a product from ''Germany'' called, ''ABUS.'' For this purchase, I'd also made the decision to break my promise made to myself not to use''Amazon's'' credit card because after some back-&-forth debating with myself I'd thought it wise to try to build-up some of their ''cash back rewards'' credits in advance of when I ultimately decide to make an electrical heating blanket purchase prior to this upcoming winter season.

September 14 - 16, 2018 (Friday-Sunday)
''Weekend in Review''
During my Friday (Sep. 14) post-illness ''disinfection'' laundry & house-cleaning spree I discovered that my kitchen sink still had a leaking issue even after Tuesday's (Sep. 11) ''repair'' visit, as it became evident that the ''corner cracks'' in the main basin near the capacity level would actually allow fluid to bleed through and into the cabinet below.
Was also faced with the disappointment that my watermelon plant had since first discovery been reduced to just a solitary fruit bulb, as I'd discovered one of the other remaining fruits had been rotted or consumed by pests and no others could be found anywhere else on the vine. There was however a smallish surprise in that several figs were taking shape on the ''Brown Turkey'' variety (the ''Chicago'' fig tree had been shed down to only two remaining-- and withering --leaves)... but of course, given the past & current track records of most of the other items I've planted & tried to cultivate, I'm either expecting them not to fully ripen or quickly become ''voracious pest magnets'' before they even have a chance to get started on the ripening process.
Retrieved my new u-bolt lock en route to work, was appreciative of the built-in ''flashlight'' in one of the keys, but felt cheated that the same feature was not also standard on the ''spare'' key. Included among this mail delivery was my latest electricity bill which showed that I'd finally consumed through all of my ''advance credit'' reserves.
The following day at work (Sat., Sep. 15) I managed to uncover and absconded with a couple more items of teenaged-girls' ''intimate wear'' in the form of a semi- ''Plain Jane'' pink panty from one young lady and a white lacy ''Victoria's Secret'' bra from a different young female.
On the way back from work, I made the decision to begin the transition of utilizing my ''macy's'' ''American Express'' credit card to begin accumulating ''rewards points'' on their card, as it would offer slightly better ''returns'' in several key ''routine purchasing'' areas than just relying on the 1.5% ''cash back'' reward offered by my ''CapitalOne VISA.''
Returning to the apartment from work Sunday (Sep. 16) I'd gotten hit with a rare ''soda beverage'' craving, and I'd decided to detour to the in-town ''Dollar Tree'' first, in case they were open at the time (which I'd already and correctly doubted) for a 1-litre bottle of either ''Pepsi'' or ''Dr. Pepper,'' then next door to ''Winn-Dixie'' for whatever I could find on sale related to those brands, winding up going for 12-pack cases (God only knows why) of ''Canada Dry Blackberry Ginger Ale'' and peach ''Crush''-- which were two ''new'' gimmicks that sparked my curiosity --along with a 12-pack of ''Cherry Pepsi,'' which tastes almost NOTHING like it originally did... and ''age-related dying taste buds'' ain't got shi[f]t to do with it. It wasn't until I'd gotten back to the apartment that I paid closer attention to the purchase receipt that I'd come to the realization that I hadn't received a ''card price'' discount I had expected, as the ''Royal Crown'' group of products were listed on-sale as ''3 for $12'' and the ''PepsiCo'' related products were listed at ''3 for $13.'' So I called the store, explained my situation, and had been told that this was a case where a ''full group of items'' purchase was required to receive the ''sale price,'' but since there was no indication of that fact anywhere on my receipt (which I was told would/should have been present) I was informed that they would grant me a refund to match the advertised sale prices. Prior to stopping at the ''Customer Service'' kiosk, I went to the display shelves to verify the claim, which was indeed supported by a VERY fine line of not easily observable print stating that very fact: I was allowed the rebate anyway in recognition of the fact that it was indeed the result of an honest oversight.
---
ARCHIVES
* ''5-Year Archive'': Autumn 2001 - Winter 2006 *
* ''5-Year Archive'': Winter 2006 - Winter 2011 *
* ''5-Year Archive'': Winter 2011 - Winter 2016 *


Winter 2016 (Dec-Feb) / Spring 2017 (Mar-May) / Summer 2017 (Jun-Aug) / Autumn 2017 (Sep-Nov) / Winter 2017 (Dec-Feb) / Spring 2018 (Mar-May) / Summer 2018 (Jun-Aug)


Click for weather forecast
Click for weather forecast