* Tropical Storm: InfraRed *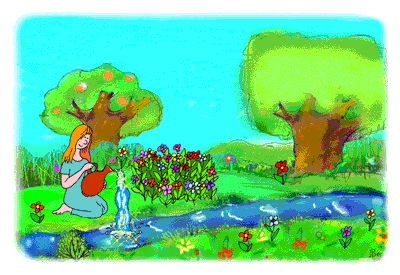 ~ Welcome to the ''InfraRed'' Page ~
[[This Page Will Be The Home For]]:
*progress reports*
*reflection & contemplation*
*personal updates*
*overall general observations*
*an occasional gripe or two here & there*

~ Most Recent Entry: August 16, 2017 ~

ARCHIVES
* ''5-Year Archive'': Autumn 2001 - Winter 2006 *
* ''5-Year Archive'': Winter 2006 - Winter 2011 *
* ''5-Year Archive'': Winter 2011 - Winter 2016 *


Winter 2016 (Dec-Feb) / Spring 2017 (Mar-May)


Unmentioned Highlights from Previous Quarter...
Around the middle of the season I'd gotten hit with a fresh new ''floater'' in my right eye, not only raising concerns about the current state of my retina, but also relating to the irritating discomfort and unsettling inconvenience it produces as it greatly interfers with my central field of vision and seriously disrupts my ability to see clearly.
Then, toward the end of the closing month, the ''Craigslist'' ads requesting ''Pussy Licking'' encounters were getting reposted... and were systematically and unrelentingly finding themselve ''flagged and deleted'' in record time.
---
June 2 - 4, 2017 (Friday-Sunday)
''Weekend in Review''
The weekend was busy with various people appearing on property to view the pair of available apartments which had now become officially listed by the management company: I'd interacted with some of those visitors whenever I had an opportunity in an attempt to get a jump on hopefully guiding somewhat the types of ''new neighbors'' who move in, as I'm desperately disinterested in living with ''families'' with small children (all the ''dogs'' that have found their way into this complex are frustrating enough), and I'm also not all that interested (though resistant against) ''couples'' moving in, having a preference for other single/individual occupants.
After determining that the ''black turkey'' fig was sprawling out too much at the base and was in actuality growing too uncomfortably close to the ''Chicago'' fig which has been growing from a single trunk, along with the fact that the northside of the garden was becoming thinned & sparse due to most of the squash and string bean plants struggling, failing, or outright dying, I'd decided to relocate the former fig plant out closer to the center area of the strip and transfer the stray carrots in that area into the main carrot portion of the garden, which would've also addressed the newly emptied space I'd made by transferring the strawberry I'd planted there into the planter vase together with the smaller plant. As a result of all of the shuffling around, I'd learned that carrots do not take too kindly to being uprooted and replanted and will ''show'' it in virtually no time at all, so the only way I had to ''save'' the worse of them was to claim the tiny thing early for an as-yet undetermined cooking project. And in a final attempt to try to fill-in the dying/dead empty spaces on the north side, I planted my four remaining squash seeds in hopes of seeing something sprout and grow, even if they don't produce any fruits (as none of them have thus far).

June 7, 2017 (Wednesday)
22:40, Eastern Daylight Time
Walked to the post office in the rain to see if my solar-powered LED hummingbird ''chimes'' mobile arrived and learned that they had. Just as I was getting set to hang it out there was another loud bang of the electrical transformer blowing (for about the third time since I've resided in this apartment), resulting in a period of a localized power outage which lasted about an hour after I'd called to report the outage. While in the process of hanging the mobile the item slipped out of my hand and crashed onto the concrete walkway, but fortunately resulting in only a single ''wing'' breaking off which was easily enough glued back on with cyanoacrylate.
Later had to address another instance of invading ants marching all along the corners of the ceiling throughout the entire apartment, eventually uncovering an attempted nest establishment inside my backpack.

June 16 - 18, 2017 (Friday-Sunday)
''Weekend in Review''
After having returned from work on Saturday (Jun. 17), while dumping some trash from out of the apartment (both as an act of tidiness and as a sly attempt at potentially being observed by the newest resident who had taken possession of the southeast corner apartment -- one of the three which had become available since the previous month up to just barely under two weeks ago) I took note of several tied bags of women's clothing, one of which seemed to give indication that it might have contained a panty or two, which upon actual active investigation revealed that there was an impressive total of over two dozen of the intimate feminine items, the overwhelming majority of which were of very feminine lacy/frilly design. I'd rejected or re-discarded about a half-dozen of these new-found panties automatically because of their being too ''thongy'' (as I have almost no love-- bordering in hatred --for ''thong'' panties and ''g-strings''). Unfortunately, they all reeked mightily of stale absorbed cigarette smoke, which still managed to cling steadfastly to the Beautiful Pussy Huggers even after an intense hand-washing of them in the bath tub, which resulted in my making the decision to wash them again but to leave them soaking in the cleaning solution overnight until the next morning (Sun., Jun. 19), where I would completely run out of spare clothes hangers after intensely rinsing them out and hanging them in the bathroom to both let them drip-dry and to ''decorate'' the location. I'd had no way of being certain of to whom these lovely ''Kitten Cradles'' had once belonged, whether if they were part of leftover items that needed to be removed & discarded from the recently empty apartment on the southwest corner (opposite end of my structure), if they were among items the newest resident had for some reason thrown out (which would seemingly make no real logical sense), or if they were part of a clearing-out process from someone in the rental property directly next to ours to the east, the residents of which do utilize the same trash dumpster located on ''our'' property (even though it is uncertain whether they are ''authorized'' to do so).

June 19 - 22, 2017 (Monday-Thursday)
''Week in Review''
Returned from work Monday (Jun. 19) to a note left on all of the doors of the individual apartment units informing the residents to do diligence in curtailing our water usage... I had a message left on my phone's answering machine in addition, since I had the added concern of having a garden, which coincidentally I'd not had to bother watering for about the past three weeks due to the fact that we've been receiving rain each day throughout the month.
Due to my delay in washing my cookware, I was confronted with yet another massive ant assault (the largest to date) which after some scrutinizing led to where they had established a nest inside one of the small cracks between the north wall and the cabinet unit.

June 30 - July 4, 2017 (Friday-Tuesday)
Hyper-Extended ''Weekend in Review''
Purchased a few extra knick-knacks for the lanai/garden areas at ''Dollar Tree'' after returning from work on Saturday (Jul. 1).
On Sunday (Jul. 2) and again on Tuesday (Jul. 4) I proceeded to uproot several of the carrot plants mainly in an attempt to clear away enough space to allow the pepper plants (particularly the smallest one) to have better access to direct sunlight. I was simultaneously pleased and disappointed in the resulting growth of the roots: ''disappointed'' that they had overwhelmingly grown into these little ''bite-size,'' often bulbous, nubs, whereas I was hoping to be ''pleasantly surprised'' with something that had exceeded beyond expectations; ''pleased'' in the fact that even what I had pulled up was still actually more impressive than what I was really expecting, which in my mind would've been little more than just short strands of stringy, hairy rudimentary roots.
Physical stresses has so surprisingly caught me off guard over the weekend that I'd wound up sleeping for almost a full 24-hours Monday (Jul. 3); nor was I motivated to do much of anything the following day/night either (Jul. 4).

July 5, 2017 (Wednesday)
23:05, Eastern Daylight Time
Took a trip out to the ''Walmart'' location in Port Richey (at the corners of ''US-19'' and ''Ridge Road'') in hopes of securing a bottle of ''Meguiar's'' liquid motorcycle wax, which was not available despite being listed on their official website as a stocked item, so I ended up settling for another type of spray-on wax from the same company's supply line; I'd also used that excursion to replenish certain body care and household supplies I was either starting to run low on (like dishwashing detergent and paper towels) or that needed replacing altogether (such as washcloths and bath towels). The only items I had not been able to acquire during that time (because of either not being able to locate them or because they did not carry a sufficient selection) was shoe polish and a set of clothes hangers.
I then stopped into the local ''Burger King'' on the way back to use that ''Free Whopper'' code from their ''back of the receipt survey'' (the first time ever using that feature for any restaurant establishment), only to have the entire meal still cost me over $6, and to learn that either they're no longer putting catsup on their burgers or that it was simply overlooked. In any event, it was the first time I'd had a Whopper sandwich in about two decades! -- and the sad part about that is that they are still just as tasty as ever.

July 21 - 23, 2017 (Friday-Sunday)
''Weekend in Review''
It seems that a little bit of ''competition'' has been spawned from all of my gardening and wind chime-hanging activities as of late, predominantly with Kelly, the neighbor directly across from me. Her latest modifications over the weekend have been coming in the form of digging & planting of a small garden of her own (''floral'' in nature) in front of her doorway area. She had recently gotten more involved over the past couple of weeks in decorating the outside (or ''viewable'' from the outside) portions of her apartment with mainly ''butterfly-themed'' trinkets and such. Even though I do have a bit of a tendency to view such inspirational responses as a form of ''competitive copycatting,'' I still embrace it as a welcome positive as such ''aesthetic improvements'' give living here a more pleasant and ''looked-after'' feel -- this is especially more noteworthy given the fact that the property managers had finally dispatched someone to clear all of the dead accumulated foliage that had fallen from the trees off of the rooftops. So far-- with myself of course being the only exception --it has only been the girls that are residing here (three total, including one of our newest members) who have been taking any sort of interest in these sort of ''brightening-up'' personalization activities on any level.

July 24 - 30, 2017 (Monday-Sunday)
''Full Week in Review''
Rode out to the regional ''Ag-Dept.'' offices directly after my workshift had ended on Monday (Jul. 24) with the intent of getting my working license renewed. Upon arrival I was informed that the payment of all renewal fees were accepted only in the form of checks and money orders, but that I could submit credit card payment online and be able to return to the physical office with payment confirmation and be processed at that time.
Upon returning to the apartment, my neighbor, Kelly, informed me about noticing one of the screens on my window had been separated away from its frame, but upon examination of the other entry points it did not appear that the separation involved any suspicious behavior and had likely occurred ''accidentally'' via some other (unknown) method.
Put off paying my license-renewal fees until Friday (Jul. 28), and held-off on part of my shopping run until Saturday (Jul. 29), in significant part due to having to pull through another migraine Wednesday & Thursday (Jul. 26 & 27).
Took another shopping trip after work on Sunday (Jul. 30), during & after which time I'd been treated with such an outreach of courtesy and friendly interaction that by the time I was reaching my residential block I'd entertained the cynical suspicion that all of the niceness was a buttering-up for a set-up of disappointment involving something related to my apartment unit... and sure enough, I'd been welcomed to an not 100%-positively recognized vehicle taking the full space of where I habitually park & secure my motorcycle. Because of this, I'd found myself finally forced into the position of having to interact with our two newest neighbors (the occupants of the remaining pair of units on ''my side'' of the complex), of whom neither were associated with the silver Toyota ''Corolla'' in any way -- I'd even found myself conversing with the ''problematic'' Pit Bull-owning resident from the neighboring housing unit on the corner (whom I would suspect may be bipolar?) about the parking situation as well as a few issues related to living in the immediate area. The owner of the vehicle did eventually pull out of the space about two hours later and relocated his vehicle to one of two of his usual spots, thus offering the final confirmation for me that the vehicle belonged to Kelly's less-recent next door neighbor whom I'd chosen not to disturb regarding it on the basis that he'd been residing here for such a significant period that surely he would not have disregarded the fact that my cycle has always been associated with that particular spot.
Had also decided to give my mother a brief call on Sunday to help run the cellphone battery down before recharging it, also taking advantage of the extra 350 ''bonus minutes'' I'd received from using a promo code when I'd renewed my ''service period'' for an additional year.

July 31 - August 3, 2017 (Monday-Thursday)
''Week in Review''
As with the previous week, I once again rode out to the regional ''Ag-Dept.'' office immediately at the end of my work shift in order to have my license to work registration renewed, preceded by a brief en route pit stop into the local ''Staples'' office supply store in Brandon in order to make a printout copy of my fees payment confirmation.
Spent the week trying to find a [preferably] local gardening/landscaping nursery that could supply papaya trees, but would either not discover any that dealt in them or find ones that would not ship or that were pricing the items too expensively or that had claimed to run out of stock, eventually leading me to register with a regional farmers' CO-OP even though their website proclaimed that they would not be accepting any ''new orders'' until they had completed some sort of unspecified ''restructuring.''
As things pertain to my gardening exploits, it seems that one (or perhaps both?) of the ''new neighbors'' on ''my side'' has (have) been letting his (their) large dog(s) trample through my garden, causing damage, thus placing me in a position to spend even more money to post up a higher barrier to try to keep those pests out of the area -- the one on the opposite end has definitely been permitting his animal to shit all in the yard with no efforts to clean-up after it, as I've personally witnessed on a couple of occasions just this week alone, and I'm certain Kelly has also observed on at least one occasion.

August 16, 2017 (Wednesday)
21:35, Eastern Daylight Time
Left the apartment a few minutes past Noon in order to attend a mandatory staff meeting at our jobsite which I'd been informed would commence at 14:00 but instead wound up beginning over a full hour later. En route to the meeting I stopped briefly at the property management office to lay down the check covering the next quarter's apartment rent and to inquire if it was too early to discuss the renewal of the lease: I was informed that I should be receiving a lease renewal notice around the first of October.
Because of the lateness of the hour, and because of uncertainties relating to weather conditions, I put off my proposed idea to ride out to & visit the town of Zephyrhills, choosing instead to return back to the apartment. Upon arrival, I was to learn that I'd inadvertently left my main entrance completely unlocked and fully accessible, though nothing seemed amiss.
---
ARCHIVES
* ''5-Year Archive'': Autumn 2001 - Winter 2006 *
* ''5-Year Archive'': Winter 2006 - Winter 2011 *
* ''5-Year Archive'': Winter 2011 - Winter 2016 *


Winter 2016 (Dec-Feb) / Spring 2017 (Mar-May)


Click for weather forecast
Click for weather forecast