* Tropical Storm: InfraRed *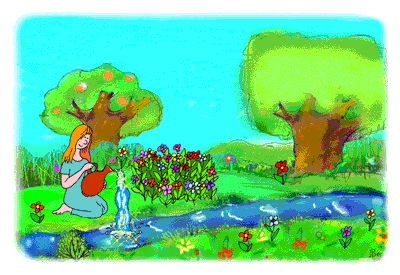 ~ Welcome to the ''InfraRed'' Page ~
[[This Page Will Be The Home For]]:
*progress reports*
*reflection & contemplation*
*personal updates*
*overall general observations*
*an occasional gripe or two here & there*

~ Most Recent Entry: June 23, 2017 ~

ARCHIVES
* ''5-Year Archive'': Autumn 2001 - Winter 2006 *
* ''5-Year Archive'': Winter 2006 - Winter 2011 *
* ''5-Year Archive'': Winter 2011 - Winter 2016 *


Winter 2016 (Dec-Feb) / Spring 2017 (Mar-May)


Unmentioned Highlights from Previous Quarter...
Around the middle of the season I'd gotten hit with a fresh new ''floater'' in my right eye, not only raising concerns about the current state of my retina, but also relating to the irritating discomfort and unsettling inconvenience it produces as it greatly interfers with my central field of vision and seriously disrupts my ability to see clearly.
Then, toward the end of the closing month, the ''Craigslist'' ads requesting ''Pussy Licking'' encounters were getting reposted... and were systematically and unrelentingly finding themselve ''flagged and deleted'' in record time.
---
June 2 - 4, 2017 (Friday-Sunday)
''Weekend in Review''
The weekend was busy with various people appearing on property to view the pair of available apartments which had now become officially listed by the management company: I'd interacted with some of those visitors whenever I had an opportunity in an attempt to get a jump on hopefully guiding somewhat the types of ''new neighbors'' who move in, as I'm desperately disinterested in living with ''families'' with small children (all the ''dogs'' that have found their way into this complex are frustrating enough), and I'm also not all that interested (though resistant against) ''couples'' moving in, having a preference for other single/individual occupants.
After determining that the ''black turkey'' fig was sprawling out too much at the base and was in actuality growing too uncomfortably close to the ''Chicago'' fig which has been growing from a single trunk, along with the fact that the northside of the garden was becoming thinned & sparse due to most of the squash and string bean plants struggling, failing, or outright dying, I'd decided to relocate the former fig plant out closer to the center area of the strip and transfer the stray carrots in that area into the main carrot portion of the garden, which would've also addressed the newly emptied space I'd made by transferring the strawberry I'd planted there into the planter vase together with the smaller plant. As a result of all of the shuffling around, I'd learned that carrots do not take too kindly to being uprooted and replanted and will ''show'' it in virtually no time at all, so the only way I had to ''save'' the worse of them was to claim the tiny thing early for an as-yet undetermined cooking project. And in a final attempt to try to fill-in the dying/dead empty spaces on the north side, I planted my four remaining squash seeds in hopes of seeing something sprout and grow, even if they don't produce any fruits (as none of them have thus far).

June 7, 2017 (Wednesday)
22:40, Eastern Daylight Time
Walked to the post office in the rain to see if my solar-powered LED hummingbird ''chimes'' mobile arrived and learned that they had. Just as I was getting set to hang it out there was another loud bang of the electrical transformer blowing (for about the third time since I've resided in this apartment), resulting in a period of a localized power outage which lasted about an hour after I'd called to report the outage. While in the process of hanging the mobile the item slipped out of my hand and crashed onto the concrete walkway, but fortunately resulting in only a single ''wing'' breaking off which was easily enough glued back on with cyanoacrylate.
Later had to address another instance of invading ants marching all along the corners of the ceiling throughout the entire apartment, eventually uncovering an attempted nest establishment inside my backpack.

June 16 - 18, 2017 (Friday-Sunday)
''Weekend in Review''
After having returned from work on Saturday (Jun. 17), while dumping some trash from out of the apartment (both as an act of tidiness and as a sly attempt at potentially being observed by the newest resident who had taken possession of the southeast corner apartment -- one of the three which had become available since the previous month up to just barely under two weeks ago) I took note of several tied bags of women's clothing, one of which seemed to give indication that it might have contained a panty or two, which upon actual active investigation revealed that there was an impressive total of over two dozen of the intimate feminine items, the overwhelming majority of which were of very feminine lacy/frilly design. I'd rejected or re-discarded about a half-dozen of these new-found panties automatically because of their being too ''thongy'' (as I have almost no love-- bordering in hatred --for ''thong'' panties and ''g-strings''). Unfortunately, they all reeked mightily of stale absorbed cigarette smoke, which still managed to cling steadfastly to the Beautiful Pussy Huggers even after an intense hand-washing of them in the bath tub, which resulted in my making the decision to wash them again but to leave them soaking in the cleaning solution overnight until the next morning (Sun., Jun. 19), where I would completely run out of spare clothes hangers after intensely rinsing them out and hanging them in the bathroom to both let them drip-dry and to ''decorate'' the location. I'd had no way of being certain of to whom these lovely ''Kitten Cradles'' had once belonged, whether if they were part of leftover items that needed to be removed & discarded from the recently empty apartment on the southwest corner (opposite end of my structure), if they were among items the newest resident had for some reason thrown out (which would seemingly make no real logical sense), or if they were part of a clearing-out process from someone in the rental property directly next to ours to the east, the residents of which do utilize the same trash dumpster located on ''our'' property (even though it is uncertain whether they are ''authorized'' to do so).

June 19 - 22, 2017 (Monday-Thursday)
''Week in Review''
Returned from work Monday (Jun. 19) to a note left on all of the doors of the individual apartment units informing the residents to do diligence in curtailing our water usage... I had a message left on my phone's answering machine in addition, since I had the added concern of having a garden, which coincidentally I'd not had to bother watering for about the past three weeks due to the fact that we've been receiving rain each day throughout the month.
Due to my delay in washing my cookware, I was confronted with yet another massive ant assault (the largest to date) which after some scrutinizing led to where they had established a nest inside one of the small cracks between the north wall and the cabinet unit.
---
ARCHIVES
* ''5-Year Archive'': Autumn 2001 - Winter 2006 *
* ''5-Year Archive'': Winter 2006 - Winter 2011 *
* ''5-Year Archive'': Winter 2011 - Winter 2016 *


Winter 2016 (Dec-Feb) / Spring 2017 (Mar-May)


Click for weather forecast
Click for weather forecast