* Tropical Storm: InfraRed *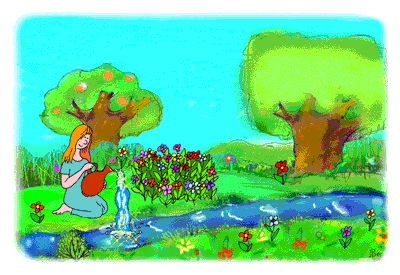 ~ Welcome to the ''InfraRed'' Page ~
[[This Page Will Be The Home For]]:
*progress reports*
*reflection & contemplation*
*personal updates*
*overall general observations*
*an occasional gripe or two here & there*

~ Most Recent Entry: April 24, 2017 ~

ARCHIVES
* ''5-Year Archive'': Autumn 2001 - Winter 2006 *
* ''5-Year Archive'': Winter 2006 - Winter 2011 *
* ''5-Year Archive'': Winter 2011 - Winter 2016 *


Unmentioned Highlights from Previous Quarter...
The one ''Pussy Eating'' encounter I'd managed to secure by the end of the season seemed to be satisfactory enough to suppress any additional urges for the time being, even though I've not yet been able to curtail my ''panty hunting'' pursuits.
During the final closing days of the previous season into the current record of activities, I'd decided to plant the sole seed that had sprouted from my ''starter cup'' and planted carrot seeds in several spots, also intending to try to sprout a few of the carrots using the ''paper towel'' starter method, but had inadvertently left the packet containing the remainder of them lying outside which ended up being destroyed when the lawn mowing service finally arrived after God knows how long of an extended absence.
---
March 3 - 5, 2017 (Friday-Sunday)
''Weekend in Review''
I'd agreed the previous weekend to come in to work five and a half-hours early Saturday (Mar. 4) to help cover some extra positions our supervisor claimed he desperately needed. It was a relief to learn that a meal had been provided for our crew, which consisted of only a barbecue sandwich and a side of green beans but was sufficient enough for myself given the fact that I'd had no time to prepare any sort of a meal before I left the apartment nor had sufficient time to roll into a place en route for any sort of a quick bite.
Also learned earlier the same day that my ''CHASE'' credit card had slapped on an additional FIFTEEN FUCKING DOLLARS! for using their ''cash advance'' service, despite withdrawing via one of THEIR OWN bank ATMs!
I'd decided on Sunday (Mar. 5) to check the ''Florida Lottery'' numbers against the ones I'd been assigned when I went in to pay the current bill and ''projected seasonal advance'' on my electricity bill (Thu., Mar. 2) with a portion of the cash I'd reclaimed from my participation in the ''national'' and local scratch-off versions (...of course, I should've known, as it only makes logical sense, that when I submitted my earlier ''winning'' ticket to claim my ''prize'' that the two ''Free Cards'' I'd ''won'' would be in the form of computer-selected ''quick pick'' numbers). Unfortunately, with the exception of ''jackpot'' numbers, I had no way of knowing which if any of the other numbers may have matched as I'd discovered that I'd misplaced all of the receipts from that day's activities.

March 6 - 9, 2017 (Monday-Thursday)
''Week in Review''
Decided to establish two new ''dating profiles'' on the websites ''Plenty of Fish'' and ''OkCupid'' on Monday (Mar. 6) that were dedicated solely to announcing that I was making my services available (minus any graphic or overt language) as a ''no-commitments'' ''pussylicker,'' which I followed-up with on the following day (Tue., Mar. 7) by deactivating (but not entirely expunging) the bullshit ''seeking long-term dating partner'' profiles I had promoted on both sites. It was during these procedures that I'd discovered that a series of self-portraits I'd taken shortly after getting myself physically established Florida had at some unknown point in time accidentally been purged from ALL of my electronic devices, leaving me the only option for restoring any of them at all being the ability to reclaim the remaining few that were only accessible by ripping them down from where I'd uploaded the images onto the aforementioned dating websites.
''Heather'' from Zephyrhills never replied to either my email or chat messages I'd sent to her on Monday and Wednesday respectively, in which I'd offered to take a detour to visit her on Thursday morning (Mar. 9) to grace her with another ''pussy eating'' session on my return trip back from the jobsite where we were scheduled to attend the mandatory meeting as part of our being brought up to speed with the details & status update of our company's merger/acquisition, so I essentially returned to the apartment directly after the employee meeting.
In light of everything that transpired (or didn't) with regard to all things ''pussy eating'' related, I'd decided to pull out all the stops and posted a couple of new ''I Only Want To Eat Pussy'' personal ads on ''Craig's List,'' seeing how ''hope'' continues to spring eternal in my seemingly never-ending ''Vagina-Munching'' quest.

March 20 - 23, 2017 (Monday-Thursday)
''Week in Review''
Discovered on Monday (Mar. 20) that what I'd suspected over the weekend were the sprouting of a couple of the dozens of squash seeds I'd attempted to get to germinate on four (4) separate occasions was finally confirmed, after I'd already pretty much given up hope of ever seeing any break through the shell or come up at all. A couple of days later (Wed., Mar. 22) I'd determined that I would see at most only one pair of squash plants trying to establish themselves in the garden, but on the following day (Thu., Mar. 23) there was now clearly a total of four (4) separate plants breaking through the soil, where with I redistributed a couple of them to place more open space between them, along with relocating a fourth string bean plant I'd uncovered from what I'd originally presumed was part of a single plant -- the result of which now left me uncertain as to which particular string bean plants (''Contender'' vs. ''Blue Lake'') were which in these early stages.
On Tuesday I had received a reply to one of my latest ''Pussy Licking'' posted offers on ''Craigslist'' from a young woman, who claimed her name was ''Jenny,'' whom I'd managed to bring over into the ''Gmail'' chat ''Hangout'' to continue conversing with her while still trying to learn all the tricks, triggers, tweaks, and quirks of using their frustrating and complicated system. It was during this conversation that I'd steered her to reveal that she was actually a 14-year-old High School student. I'd explained to her how her choosing to engage in such overtly sexually-oriented interactions with an adult, even online, was rife with all sorts of considerations and complications that would be ''legally'' problematic, and I had to explain to her what the ''Age of Majority'' was (she was surprisingly not familiar with the term, ''Legal Age''). Not wanting to slam her with any moralistic ''finger-wagging'' or any other form of ''Grown-Up Disapproval'' shaming/belittling soapbox speeches, I led her off gently and even with a little understanding of her desire to explore some of the more restricted & uncharted realms of curiosity (after all, who of any of us who has attained ''adulthood'' hasn't been similarly curious as ''teenagers'' ourselves), because the last thing I felt she needed was a typical ''brow-beating'' from another ''High-&-Mighty'' adult, even parting with a ''promise'' that if she would be more than welcome to reach back out to me on her [quote] ''Big 18th-Birthday'' [unquote] and lay down her claim & demand to receive that ''Special Gift'' as I'd freely offered in my posted ad, stating that I would be happy to patiently wait the extra ''three years plus change'' to give her, and to receive from her, ''Something Sweet.''
I also took advantage of the warmer weather on Wednesday to finally head out to ''AutoZone'' to acquire an appropriately-sized ratchet head so I could have the appropriate tool required to change my motorcycle oil. But rather than getting right to the job of changing the oil, I chose instead to use the time as the opportunity to give the motorcycle a deep thorough wash-down, as was desperately needed.
Thursday had me finally engaging in a chat session with someone who self-identified with the name, ''Yisraela,'' who claimed to be a very unattractive and undesirable mixed-race female who was hoping to garner some attention on the ''Plenty of Flakes'' dating website, whom I'd actually made ''first contact'' with over the weekend, when I chose to set her at some ease that perhaps she was being much too hard on herself and that she should've taken into consideration the number of ''positive'' attributes she'd listed about herself, instead of downing herself as she had in her profile. This contact came after multiple attempts throughout various parts of the week to make video and text chat connections which received no responses: ''Izzy'' claimed not to be that prolific in checking emails, which is understandable and believable, especially since I strongly suspect that the ''Gmail'' account used was freshly established specifically because of my request to email & chat through that service. We communicated back & forth for approximately an hour and a half before ''Izzy'' took my pee-break as an opportunity to end the chat until another time.

March 29, 2017 (Wednesday)
21:50, Eastern Daylight Time
After two straight days of having been hindered by persistent migraines, I finally got around to changing my motorcycle oil & filter. During this time, I'd observed that the wear pattern on my rear tire had worn down to the threads! So immediately after I'd completed the oil change I conducted a brief search for my ''Owner's Manual'' to see what specifically needed to be done per the ''maintenance schedule,'' but upon quickly losing interest in trying to locate it I decided to try to pull it up online instead. (As a side note, it was during this search that I was finally able to relocate my missing ''advance electricity payment'' receipt and ''free [non-winning] lottery ticket'' I'd claimed from that same date.) I then tried to look-up the address and times for the motorcycle dealership where I'd taken the vehicle for it's ''recall'' service, and was turned off by the collection of negative reviews posted on ''Yelp!'' so I sought another alternative, finding another authorized ''Suzuki'' dealership also located on U.S. Route 19 but just south of Tampa Road, not far from the route I typically take when returning home from work. I called the shop just barely more than five minutes before their closing time of 19:00, explained my immediate situation plus mentioned that I'd like to simultaneously have a full series of service work done on the vehicle in advance of a long-distance trip to the ''Blue Ridge'' region I'd hoped to embark upon in the early- to mid-summer. The service rep said he'd have to order the tire (not a surprise) and anticipated it would arrive by Friday (Mar. 31), which would mean my best option would be to drop the vehicle off at their shop on the way back from work on Saturday (Apr. 1).
Called my mother afterwards (following a couple of earlier attempts over the preceding couple of hours) and talked with her for about 25-minutes until my cellphone battery alerted me that it required recharging.

March 31 - April 2, 2017 (Friday-Sunday)
''Weekend in Review''
Never received the anticipated follow-up call from the motorcycle service department (expected on Friday, March 31) informing me of the arrival of my replacement tire, so I was hoping to stretch out the life of my tire until after the weekend. However, during my return trip after end of my workday on Saturday (Apr. 1) I made the decision to switch coarse and visit the mechanics shop anyway to inquire about it personally (and if for no other reason, to at least familiarize myself with their actual location), and learned that the tire did arrive late in the day on Friday and that they would be able to work on making the switch. I was told that the job would take approximately an hour and a half to complete, but after walking around for about that period of time before returning to check on the progress, I was informed that work had not yet started and the most that had been done at that point was the raising up of the motorcycle ''in preparation'' of the work to be done. So rather than doing any more walking (especially since I'd have been doing so on sore feet), I'd decided to sit it out until the job was done (approximately 3/4-hour later).
During my walking tour I'd come across a small Mediterranean grocery where I made a purchase of a tin of ''Zaltimo's Sweets'' assorted baklava ($37... definitely an ''impulse buy'').
Because of the delays tied to the work I was having done on my motorcycle, I had to delay retrieving the paper shredder and new DVD movie I'd ordered until Sunday (Apr. 2). As part of a separate delivery that had arrived at the same time was the ''FUJIFILM'' camera I'd ordered as a replacement for my ''CANON'' unit (which I'd have never purchased had it not been for the inability to remove/clear the dust particles that had accumulated on the ''inside''-- i.e. ''opposite'' side --of the lens) but which I could not access until after the weekend because I was required to claim it ''in person.''

April 3 - 6, 2017 (Monday-Thursday)
''Week in Review''
Used my gasoline gift card for the first time after work Monday (Apr. 3), then retrieved my replacement camera from the Post Office, then proceeded to sleep the entirety of the rest of the day into pre-dawn Tuesday (Apr. 4).
Upon getting started with my day on Tuesday I went to work in the garden and observed that ''cat activity'' in my garden bed is getting progressively worse -- I'd known they'd been messing around in it to lounge around and to climb the palm tree to access the rooftop for some time, but now it was becoming evident that at least one of them has been destructively digging around in the soil and damaging a number of my plants, especially the young carrots. While trying to repair some of the damage, one of the (if not the) main culprit(s) actually sauntered up in my face trying to move his way into the area even as I was working on fixing the mess (-- this is the same animal that the neighbor directly across from me has been feeding these past several weeks, which unremarkably coincided with the sudden and worsening appearance of cat paw prints and later digging activity). Refusing to be shooed-away, even beginning to start digging around as I walked off, I had to resort to using the spray hose to finally force it off property.
Shortly after tending to the garden, I went online searching for methods of deterrence to (hopefully) effectively repel him and any other cats that may be violating my garden, preferring something that did not involve something radical (e.g. a ''chicken wire'' enclosure, etc.). In an attempt to erect an ''immediate'' makeshift potential deterrent, I applied the suggestion of using disposable chopsticks (which I'd already been using to help prop-up the upcoming string bean plants) spaced evenly throughout the garden space, but found myself running through my entire remaining supply, requiring me to purchase more of the items not only to finish staking the remaining half of the garden but to also replace them for their originally intended purpose as eating utensils for when I take prepared lunches to my worksite.
Before leaving to acquire my hashi (''chopsticks'') I'd made the decision to visit one of the other Asian market's branches rather than trek all the way out to the one near Brandon, finally settling on the one in ''North Tampa'' off of ''US Highway 41.'' Besides purchasing three packages of hashi, I also purchased a dozen of the ''individual'') packages of an assortment of my Filipino ''Sunflower Crackers'' after determining that purchasing the smaller units had an only very slightly lower ''price per gram'' (as opposed to the more familiar ''price per ounce'') -- either way, there would've been a ''trade-off'': the I would not have been able to get ''melon'' (my favorite) or ''banana'' flavors in the smaller packages, but neither would I have been able to get ''mango'' or ''orange'' flavors in the large tubs. I also managed to find ''katsu sauce,'' of which I purchased four bottles.
I went through an entire package, plus about a half-dozen additional individual hashi to complete spiking my garden. (There was also some consideration given to the idea of planting lavender around the area because supposedly cats really avoid areas that reek of the stuff, but even if I thought it would be a valuable addition there would've clearly been space limitations to take into account, as well as concerns about the new plants shielding out whatever little sunlight the area already receives.)
Spent phases throughout Wednesday and Thursday (Apr. 5-6) engaging in the shredding of the massive backlog of my sensitive documents and in muddying the tips of the hashi I'd implanted in the garden in order to help them blend in with the area more so that the entire set-up would not look so blamed tacky.
Through it all, the inside of my apartment had become a total wreck, and I wound up still being way behind on addressing my laundry situation (part of the delay still being linked to my determined refusal to utilize the on-site laundry facilities any further).

April 7 - 9, 2017 (Friday-Sunday)
''Weekend in Review''
Tried familiarizing myself with the new camera Friday (Apr. 7) and found myself being very disappointed on many levels -- everything from the horribly limited (so-called) ''manual'' settings which offer only two settings to choose between and offer no pre-snap ''preview'' image to the absence of an internal battery which forces the user to completely reset the ''Time & Date'' functions each and every time the power supply batteries are removed... nor was I happy with the provided neck strap.
Three more teenaged girls were dispossessed of their unsecured panties over the weekend when I laid claim to the first pair on Saturday (Apr. 8)-- one of which was soiled in menstrual blood that I scrubbed out after returning to the apartment --leaving the last one to remain overnight to allow it to completely dry out making off with it, as it was left hanging along with several other articles of clothing all of which had been completely soaked from some unknown activity. The total take for the weekend could've actually been four (4), except that the fourth item, which was included among a small tote of reserve menstrual pads, was so tiny in size that I was afraid that they could've been easily mistaken for having belonged to an eight-year-old, and I did not want to potentially suffer that sort of discomfort.

April 14 - 16, 2017 (Friday-Sunday)
''Weekend in Review''
To my amazement I discovered, and made-off with, another teenaged girl's panty Saturday (Apr. 15) which had a nice lightly-laced trim and girly look which made them prized, but had the crotch panel caked with her crusted white discharge which I had to scrub clean (which, sadly, also meant having to scrub out much of her beautiful pussy scent); then on the following day (Sun., Apr. 16) I'd decided to give-in and run off with a pretty soft-blue lacy brassiere for the very first time from a different girl, having finally found myself put up against a situation where I'd given real and serious consideration to including ''bras'' as part of my shamefully weak-willed ''women's undies scavenger hunt'' collecting ritual.

April 17, 2017 (Monday)
18:45, Eastern Daylight Time
Went straight to the motorcycle service station immediately after work only to be informed that all of the replacement hoses I'd needed for their specific purposes were on ''back order,'' but I was convinced to allow the rest of the work unrelated to those issues to be done right then, which I was told would require four to five hours of work.
So while that was going on I decided to walk to the mall that I'd learned during an Internet search while still on the job was located in the general area -- a facility named ''Westfield Countryside,'' which was roughly two miles from the service station.
The trick was trying to figure out how to stretch out the time: at one point I was strongly considering watching a movie at the multiplex theatre located inside the mall, but was infuriatingly turned off of the idea after witnessing how they were sucking up to and pushing ''Gay-co'' auto insurance company.
The oncoming of a migraine did nothing to help the situation any either. Inevitably, I spent some time using the mall's ''free Wi-Fi'' (the very first time I'd done so ever anywhere, minus my pair of hotel stays), since I'd backpacked and brought along all of my personal items, including my lesser-important laptop, rather than leaving any items inside any of the motorcycle storage compartments while it was being stripped down & fidgeted with... but the connections were so slow and poor that I could do very little of any significance on it.
When I reached the point where I felt I really needed to evacuate my bowels for the second time, and finding the restroom situations undesirable, I decided to head back outside to go I don't know where and hopefully find a semi-secluded spot along the way to at least ease my bladder, which was when I came upon the main sign which just so happened to be surrounded by a ring of bushes and some other palm-like plants which not only gave me a little bit of hiding spot to pee but also permitted me the opportunity to stretch-out somewhat in relatively cushiony and decently shaded area to rest and hopefully catch a brief nap or two.
At a certain point, I forced myself to express curiousness about how much time I'd managed to consume, only to be surprised that I'd eaten-up the requisite time and then some, so I immediately began the trek back to the repair shop to reclaim my $500-worth of work and head back home.
Instantaneously I'd noticed the great improvement in her performance, particularly learning that all of the vicious first-gear ''shaking & vibration,'' which had been an issue with the scooter from ''Day One'' of my purchasing it from the dealership in Virginia, was now corrected with the switching out of the drive belt... plus a number of other noticeable improvements in performance.
On the trip back to the apartment, I took a detour onto Klosterman ~ Darlington Roads to see where they would take me, which eventually brought me to Grand Bvd. It was in this area where I was also witness to a sad tragedy, as a terrapin that had been attempting to cross traffic wound up getting crushed under a passing car's wheels just as I was pulling to the side of the road with the intent of removing it out of the way of harm.

April 21 - 23, 2017 (Friday-Sunday)
''Weekend in Review''
Absconded with yet another teenage girl's panties on Saturday (Apr. 22), this time fully saturated in a hardened menstrual stain, unlike the previous one which consisted of a bleed-over from a pad-wearing young lady. Again, I had the opportunity to make it a ''twofer,'' but I'd determined that the second item did not exude enough ''femininity'' (the same reason I've repeatedly passed on the numerous ''boy shorts'' styles I'd come across on occasion).
I'd decided on Sunday Morning (Apr. 23) to pick the few green beans that had been produced by a couple of the plants after noticing that a couple of them had been targeted by some unknown pest when the pods reached and touched the ground.

April 24, 2017 (Monday)
23:30, Eastern Daylight Time
The ignition switch on my motorcycle decided to completely fail on me right after my workday had ended, even failing to start the engine after dismantling it and cleaning off the contact leads, forcing me into the necessary position of having to call for a tow to the mechanic's shop.
I made the decision to leave the vehicle on site in light of the facts that they would have still had to determine what exactly was at fault, and I did not wish to risk remaining in the area with no clear plan on how to return to town should they have been required to ''order'' any replacement parts, especially since the woman who was handling my tow had offered me a ride back with her as she likewise resided in New Port Richey and had decided that I would be her last tow job for the day -- (she had graciously allowed me to be dropped off at ''Sims Park'' downtown-- my first ever visit actual physical visit there since having lived in this city --where I'd decided to veg-out for a while and snap a few photos of and around the area) -- it was this trip back to town that partially made the $73 hook-up & mileage towing fee somewhat less cringe inducing, even though the idea of attempting to recoup the charges from the insurance company was being given consideration.
While still on location at the mechanic's shop I had them confirm (as I'd been trying to do several times over the phone throughout the previous week, only to not have the issue addressed due to them always being ''too busy'') that during my first service tune-up the mechanics had indeed conducted an ''engine oil and filter change'' against my repeated clarifications prior to any work being done that it was a service that was not required nor requested as that work had already been done just a couple of weeks prior. In response, they'd agreed to apply the charges of that unnecessary service as a ''credit'' to whatever work needed to be done relating to the ''starter'' issue (which they later confirmed would need to be ''special ordered''), and while I was appreciative of the correction I still let it be known that I would still be taking a ''loss'' as it were, since they had flushed out my ''pricey'' ''full synthetic'' oil and replaced it with ''standard'' 10W40 oil.
---
ARCHIVES
* ''5-Year Archive'': Autumn 2001 - Winter 2006 *
* ''5-Year Archive'': Winter 2006 - Winter 2011 *
* ''5-Year Archive'': Winter 2011 - Winter 2016 *


Click for weather forecast
Click for weather forecast