* Tropical Storm: InfraRed *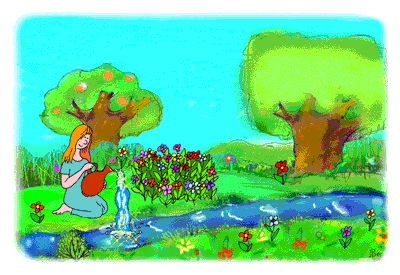 ~ Welcome to the ''InfraRed'' Page ~
[[This Page Will Be The Home For]]:
*progress reports*
*reflection & contemplation*
*personal updates*
*overall general observations*
*an occasional gripe or two here & there*

~ Most Recent Entry: December 4, 2017 ~

ARCHIVES
* ''5-Year Archive'': Autumn 2001 - Winter 2006 *
* ''5-Year Archive'': Winter 2006 - Winter 2011 *
* ''5-Year Archive'': Winter 2011 - Winter 2016 *


Winter 2016 (Dec-Feb) / Spring 2017 (Mar-May) / Summer 2017 (Jun-Aug) / Autumn 2017 (Sep-Nov)


Unmentioned Highlights from Previous Quarter...
...nothing notable...
---
November 30 – December 3, 2017 (Thursday-Sunday)
''Extended Weekend in Review''
Restored my wind mobiles & chimes outside on Thursday (Nov. 30) having taken them all inside prior to leaving for my out-of-state trip, but I delayed setting up the string of solar-powered LED ''flowers'' that I'd ordered which had also arrived shortly before my vacation departure: I was disappointed to learn that the flowers did not ''transition & change colors'' as I was expecting/hoping would be similar to how my ''hummingbirds'' mobile operated, but instead only allowed selection between non-alternating ''static'' colors which offered either an all-simultaneous ''blinking'' strand function or a steady ''always on'' feature... or simply switched off altogether. My most needling concern regarding the light string was the unfortunate ''timing'' of their display: being so close to the so-called ''Holiday Season'' I was certain that everyone would automatically associate them with being ''X-mas lights'' -- and because of my neighbor across-the-way, Kelly, having had decked-out her outer surroundings with X-mas decorations during my absence, I wanted even more not to give that impression (I'm already of the belief that she is and has been competing with me for the apartment complex's non-existent ''Outside Aesthetics Award'' and is determined to ''outshine'' my efforts at every turn, so the last thing I want or need is to have her thinking that I've simply been responding in kind).
I'd been dealing with discomforting hemorrhoids for much of the week, but really flared-up Friday (Dec. 1) to the point of bleeding profusely.
Also read a return email message from ''Gracie,'' wherein she stated that she had a new phone number she was operating under and that the phone under the number which we had in our records was being assigned more or less as her email checking portal.
Tampa Bay ''Panty Thief'' raids teenaged girls' intimate undies yet again Saturday morning (Dec. 2), snatching a lacy black ''Victoria's Secret'' solid number from an unsecured backpack while having refused five (5) other available items ripe for the taking -- again due to ''styling'' that was either found lacking in their representation of ''femininity'' or were simply deemed too bland or otherwise unappealing, including the ugliest ''stringiest'' thong (which I can't stand those things anyway -- especially when they hold not even the slightest passing hint of the scent of that delightful heavenly ''pussy essence'' that has become my ''catnip'') and a couple that were still on site which I'd sidestepped numerous times over the past several months.
Was also taken quite aback at how rapidly the weeds had been attempting to gain a foothold in my garden in such a short time of absence; I also decided to try planting a couple of more squash seeds in the mound Saturday morning, as the smallest pair of the original plants had completely withered over the course of my absence.
---
ARCHIVES
* ''5-Year Archive'': Autumn 2001 - Winter 2006 *
* ''5-Year Archive'': Winter 2006 - Winter 2011 *
* ''5-Year Archive'': Winter 2011 - Winter 2016 *


Winter 2016 (Dec-Feb) / Spring 2017 (Mar-May) / Summer 2017 (Jun-Aug) / Autumn 2017 (Sep-Nov)


Click for weather forecast
Click for weather forecast